Amy Adams' Red Carpet Retrospective
The new mom's all-time best fashion moments.
December 2002
All smiles and all legs, Amy shows off her slim silhouette in this black dress with a plunging slit at the L.A. premiere of Catch Me if You Can.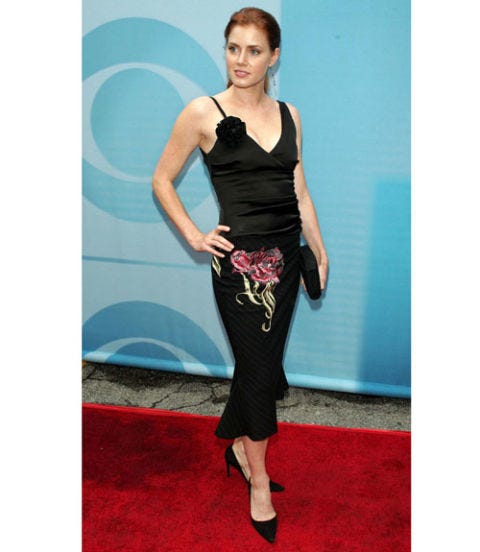 May 2004
Sporting a sultry look with this nearly all-black ensemble accented with a faux flower, the redhead arrives at a CBS red carpet in New York City.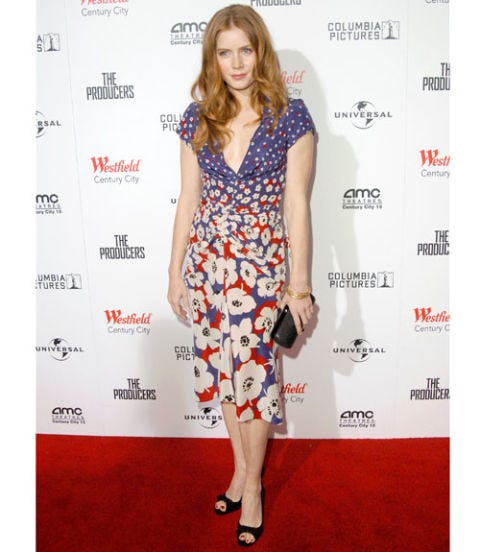 December 2005
Yet another warm-weather look, Amy wears this flowery dress to the premiere of The Producers in L.A.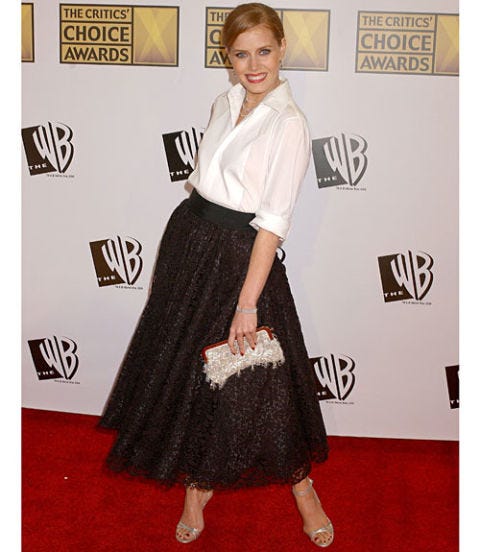 January 2006
Looking very Mad Men in this full skirt and classic collared top, Amy poses for the camera at the Annual Critics' Choice Awards.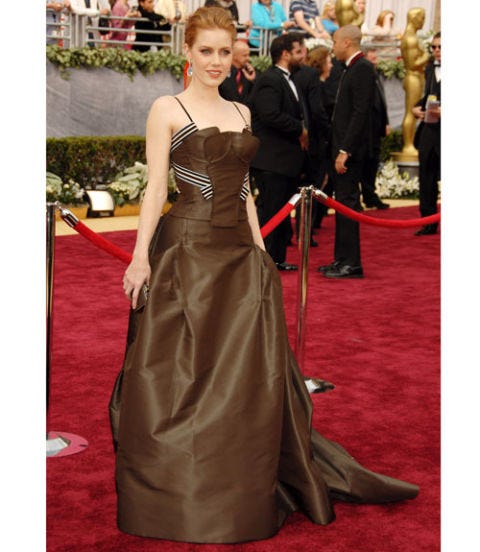 March 2006
Encased in a brown bodice, the first-time Oscar nominee — for her supporting role in Junebug — shows off her train for the cameras at the Academy Awards.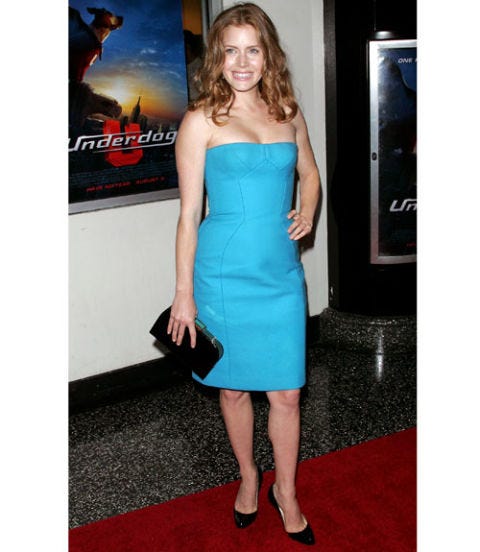 July 2007
Sporting another form-fitting style, the star highlights her sparkly blue eyes in this aqua dress at the premiere of Underdog in New York City.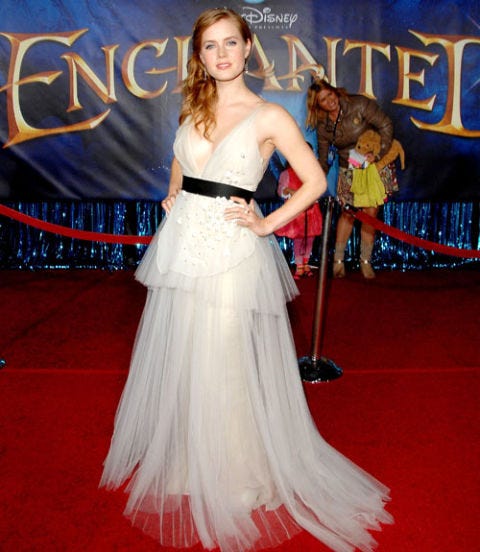 November 2007
Amy looks whimsical in this airy white gown at the Hollywood premiere of Enchanted.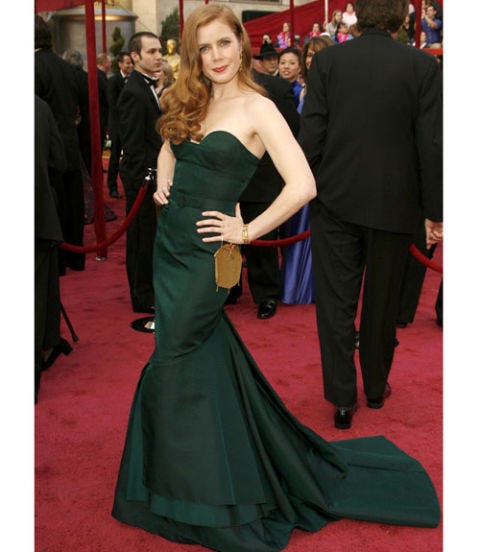 February 2008
The perfect match for her ruddy mane, this emerald gown evokes old Hollywood glam at the Oscars.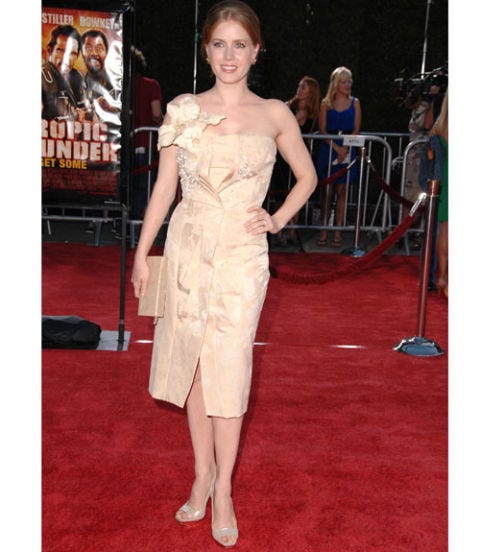 August 2008
Amy arrives at the premiere of Tropic Thunder in L.A. in this ornate cream-colored number.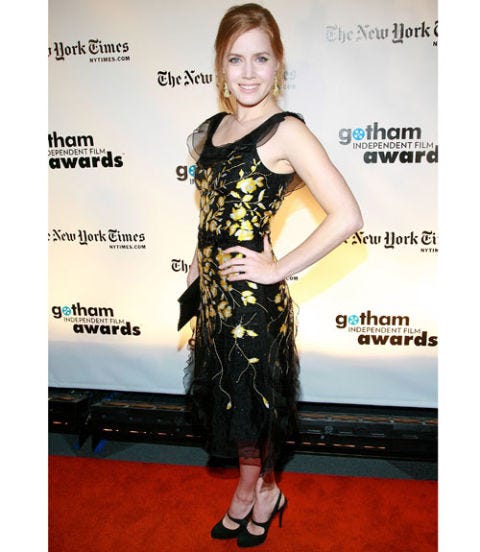 December 2008
The star posed for photographers in this black and gold dress at the Gotham Independent Film Awards in New York City.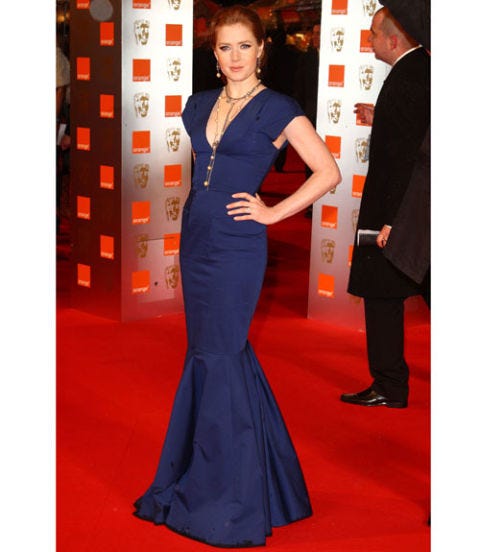 February 2009
Amy sports regal colors — blue and gold — at the Orange British Academy Film Awards.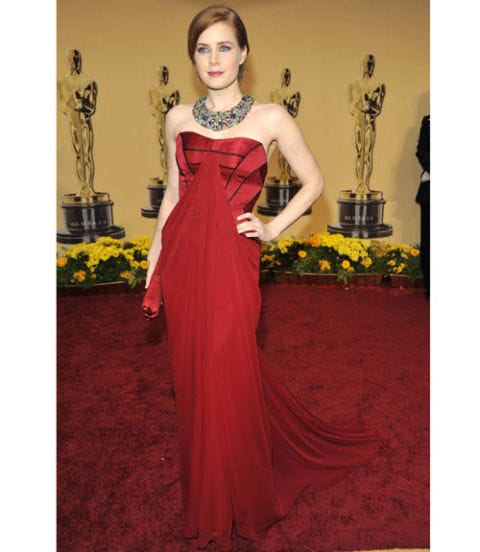 March 2009
A lady in red at the Academy Awards, Amy poses for photographers.
July 2009
Amy sports this black-and-white gown at the premiere of one of her most memorable films, Julie & Julia, in New York City.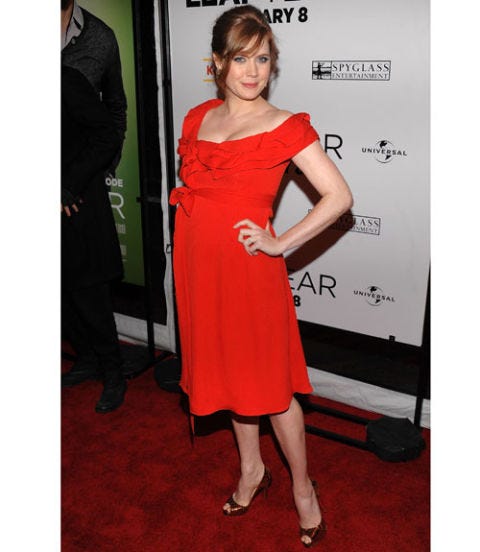 January 2010
Glowing with her baby bump at the New York premiere of Leap Year, Amy poses for the camera.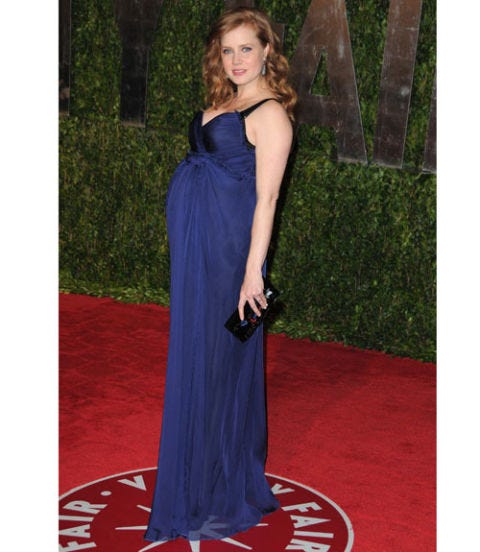 March 2010
Although pregnant, Amy still made it out to the Academy Award after-parties in this draping royal blue gown.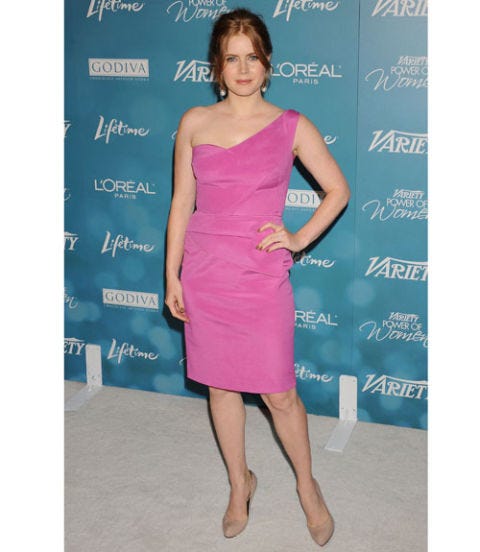 September 2010
Back in shape after giving birth to her daughter Aviana Olea, Amy sports a cotton-candy-pink cocktail dress at the Annual Women of Power Luncheon in Beverly Hills.
This content is created and maintained by a third party, and imported onto this page to help users provide their email addresses. You may be able to find more information about this and similar content at piano.io