Life After Death on 'Game of Thrones': 22 Actors' First Post-'Thrones' Roles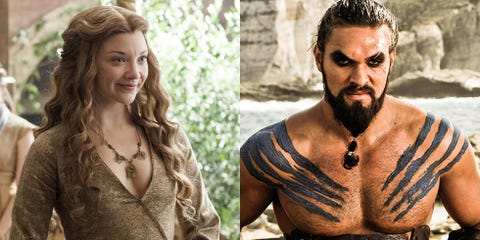 Game of Thrones has a reputation for killing off its characters (remember the Red Wedding?), but the actors who lose their GOT gigs don't seem to have trouble finding work after the show. Here we look into the first roles former Thrones cast members, including Jason Momoa and Rose Leslie, had after they left the show. They're doing just fine.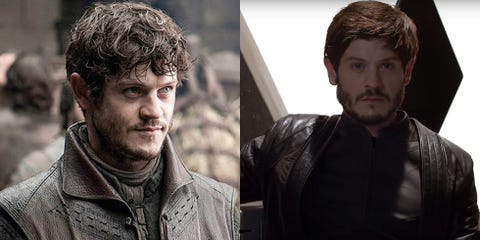 Iwan Rheon
It's hard to imagine anyone being upset when Ramsay Bolton died on Game of Thrones, but if you're missing the actor, you can catch Rheon as Maximus in Inhumans.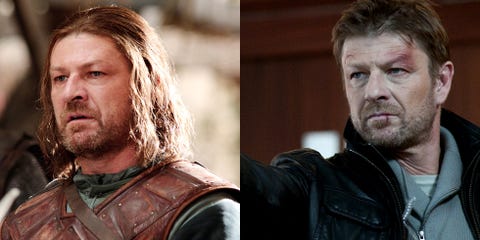 Sean Bean
After the shocking end of his run on Game of Thrones, Bean changed gears and played a British secret service agent in the 2012 flick Cleanskin.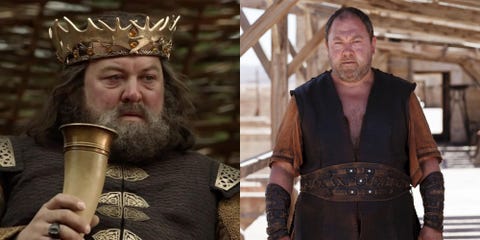 Mark Addy
Addy played Robert Baratheon, the king whose death sets the titular game of thrones into action. After GOT, he went on to star on the BBC's Atlantis, as Hercules.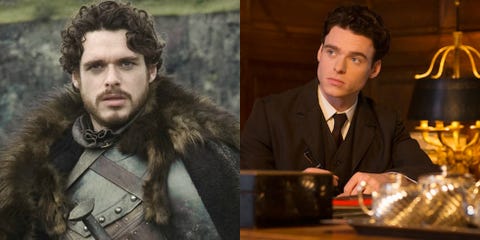 Richard Madden
The dreamy Richard Madden followed up his role as Robb Stark with a part in the French romance film A Promise.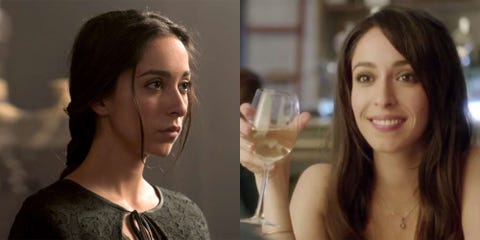 Oona Chaplin
Right after Thrones, Chaplin (who played Robb Stark's wife, Talisa), appeared on the British series Dates, from the creator of Skins.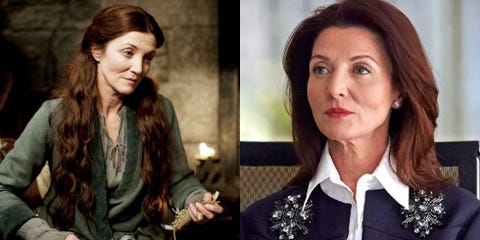 Michelle Fairley
After her stint on Game of Thrones (during which she played Catelyn Stark), Fairley guest-starred on Suits, alongside Prince Harry's wife, Meghan Markle.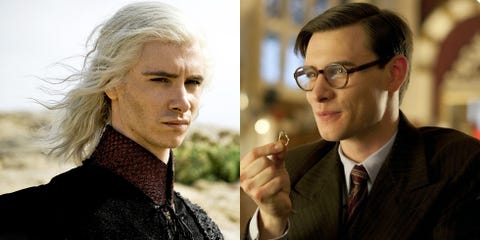 Harry Lloyd
After Thrones, Lloyd co-starred in the critically-acclaimed Margaret Thatcher biopic The Iron Lady as a young Denis Thatcher.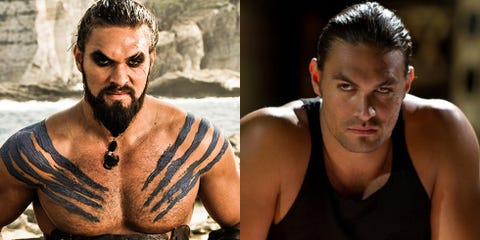 Jason Momoa
Fans of the hunky Momoa will be glad to know he isn't having any trouble finding work. He followed up his time as Khal Drogo with a role in the action/thriller film Bullet to the Head. Oh, and then he did a little movie called Aquaman.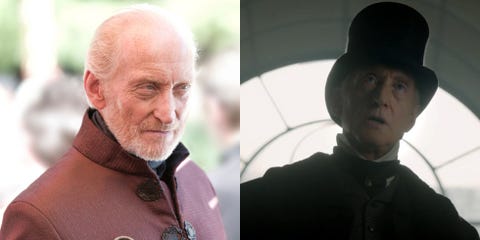 Charles Dance
After ending his time on GOT, Dance took on a couple of small roles before coming back as another intimidating patriarch in Victor Frankenstein.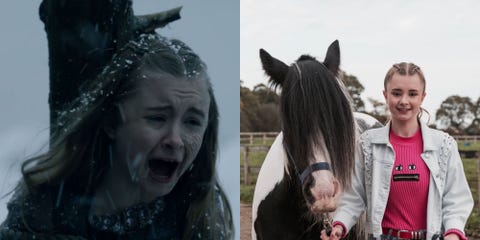 Kerry Ingram
Ingram, who played Stannis Baratheon's ill-fated daughter, Shireen, put in a couple of post-Thrones guest spots before landing a regular role on Free Rein, a much happier show about girls and horses that you can watch on Netflix.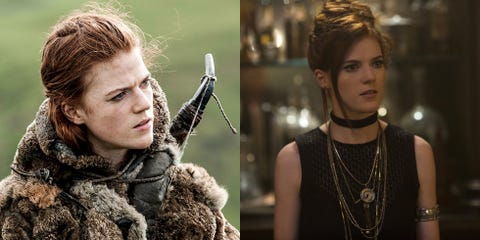 Rose Leslie
After her heart-wrenching end on Game of Thrones, Leslie made a few television appearances in shows like Utopia and Downton Abbey and in the miniseries The Great Fire. But then came a big screen role in The Last Witch Hunter, starring Vin Diesel.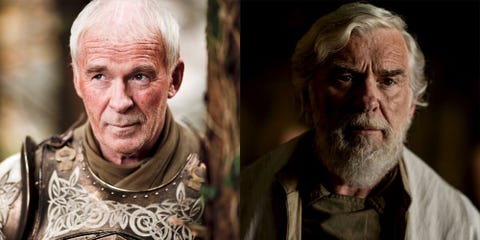 Ian McElhinney
McElhinney went out swinging on GOT as Ser Barristan, and he followed up his Thrones stint with an appearance as General Dodonna in Rogue One: A Star Wars Story. Not too shabby.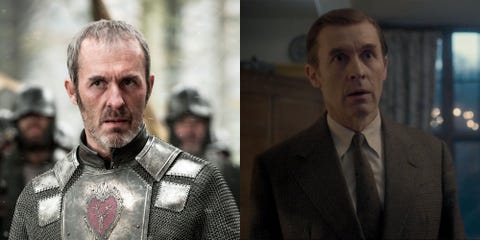 Stephen Dillane
Stannis "Grammar Nerd" Baratheon died at the end of Season 5 and Dillane, the actor who played him, moved on to a role on Netflix's hit The Crown, playing English artist Graham Sutherland.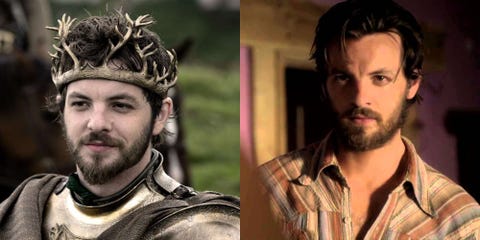 Gethin Anthony
Gethin Anthony, who played the youngest Baratheon brother, Renley, went on to play Charles Manson in NBC's Aquarius after Thrones.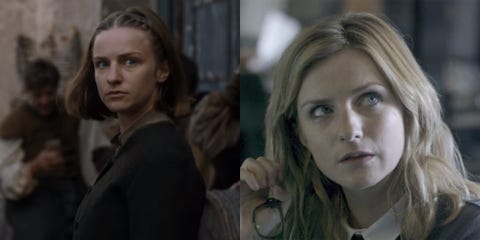 Faye Marsay
After ultimately losing out to Arya in Season 6 as The Waif, Marsay went on to appear in an episode of Black Mirror, keeping her prestige TV rep in tact.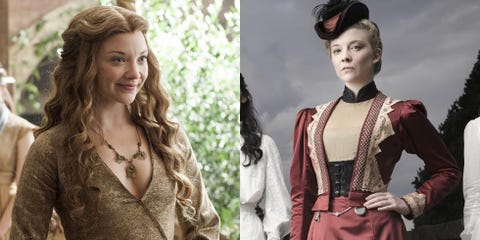 Natalie Dormer
Margaery was a hard character to lose, but Dormer's schedule is already full. She starred in Picnic At Hanging Rock, an Australian miniseries, in 2018 and can be seen now in season 4 of Penny Dreadful.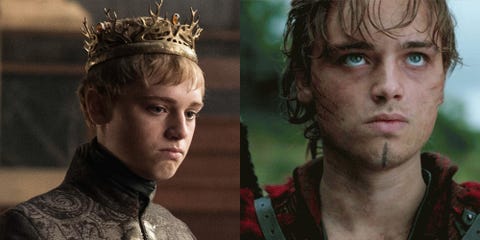 Dean-Charles Chapman
After Tommen's final leap on Thrones, Chapman moved on to a very badass role on AMC's Into the Badlands.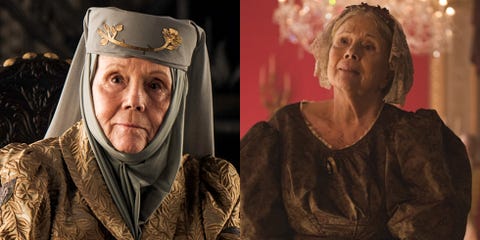 Diana Rigg
The Queen of Thorns went out on a fittingly sharp note, but Dame Diana Rigg is far from done. In 2017, she joined the cast of ITV's Victoria as the Duchess of Buccleuch.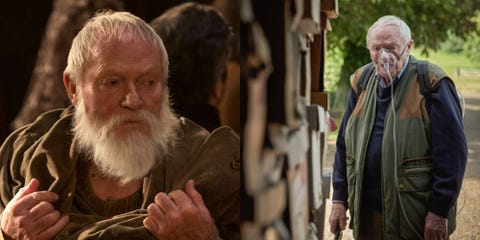 Julian Glover
Glover followed up his turn as the sneaky Grand Maester Pycelle with a role on Black Earth Rising, a collab between the BBC and Netflix.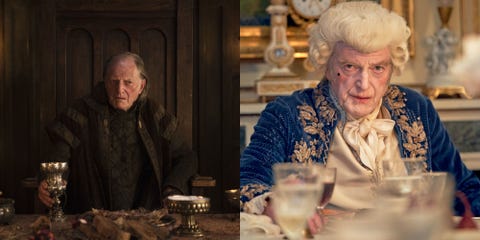 David Bradley
Arya Stark finally crossed Walder Frey off her list and Bradley's next role was a 180, as Moniseur Gillenormand in the BBC's Les Misérables.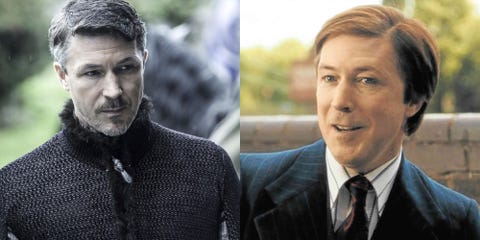 Aiden Gillen
Not long after Littlefinger got what was coming to him at the hands of the Stark sisters, Gillen appeared (almost unrecognizably) as John Reid in Bohemian Rhapsody.
This content is created and maintained by a third party, and imported onto this page to help users provide their email addresses. You may be able to find more information about this and similar content at piano.io