What the 'Game of Thrones' Cast Looks Like in Real Life
No plot spoilers, just shocking hair and makeup transformations.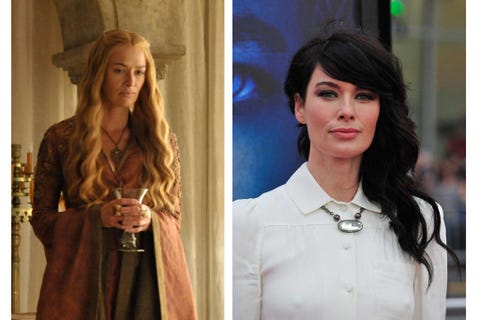 Cersei Lannister (Lena Headey)
Transformation on a 1 to 10 scale, 10 being the most drastic: 9. Cersei's got the looks of a sweet fairtytale princess and the heart of a frozen b*tch; Lena, with her jet black hair, avant-garde hairstyles, and bicep tattoo, looks like one tough lady...but is probably a very nice woman, obviously.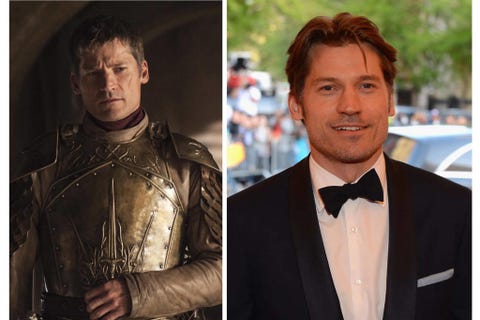 Jaime Lannister (Nikolaj Coster-Waldau)
Transformation: 2. You look basically the same either way, Nickolaj, which is to say: SEXY.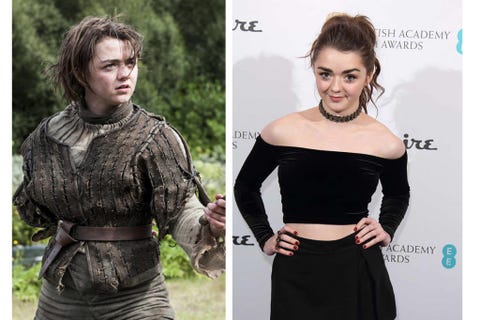 Arya Stark (Maisie Williams)
Transformation: 6, because if Arya lived in present day she wouldn't be caught dead in Maisie's crop tops and hair extensions.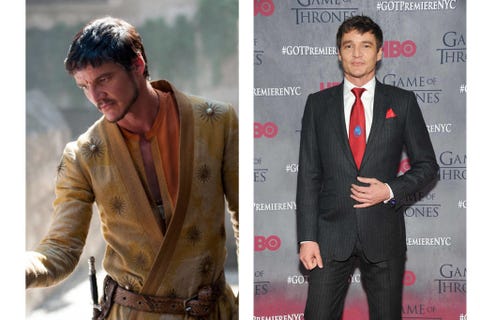 Oberyn Martell (Pedro Pascal)
Transformation: 4, because the facial hair changes up his game.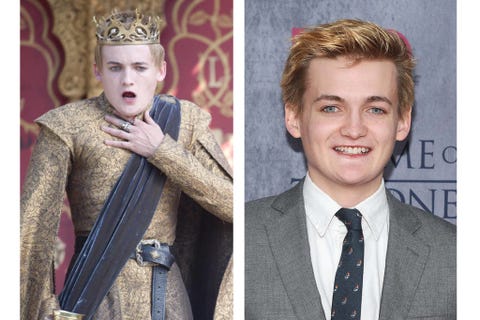 Joffrey Baratheon (Jack Gleeson)
Transformation: 10, but only because he's smiling. JOFFREY NEVER SMILES (unless he's torturing a kitten.)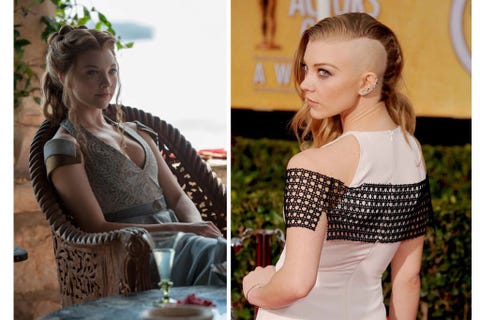 Margaery Tyrell (Natalie Dormer)
Transformation: 10. Skrillex hair, people, Skrillex hair. (Natalie's sporting it for another role, but still.)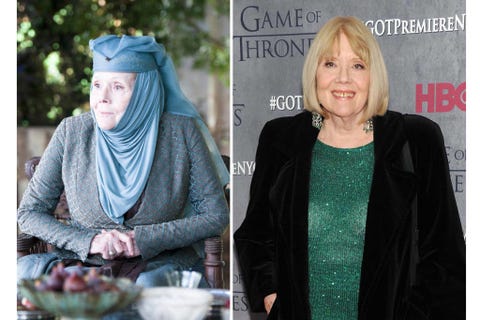 Olenna Tyrell (Diana Rigg)
Transformation: 4, only because we never actually see Olenna's hair, just those weird tenty scarf things.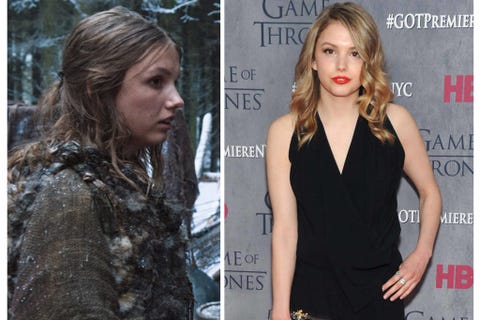 Gilly (Hannah Murray)
Transformation: 7. Amazing what a blowout and a coat of red lipstick can do, right?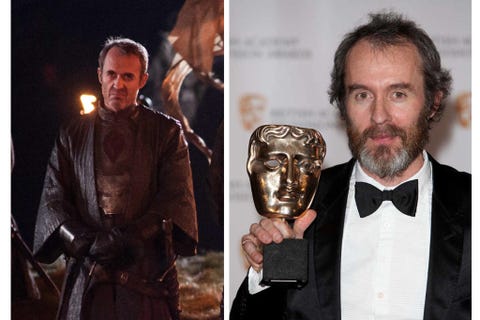 Stannis Baratheon (Stephen Dillane)
Transformation: 2, which is probably pretty arbitrary, but the real life facial hair sort of made me think Stephen was Steven Spielberg.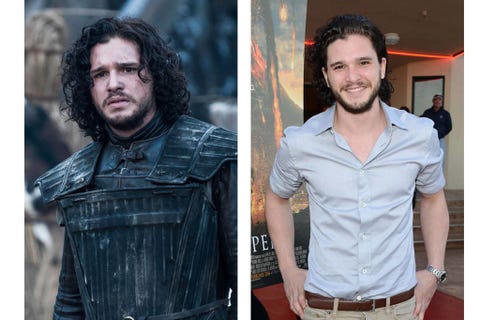 Jon Snow (Kit Harington)
Transformation: 1. Is there anything different here other than a dollop of hair gel?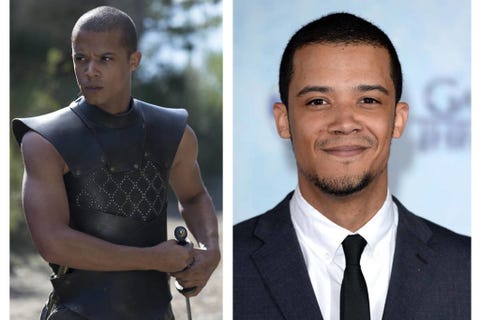 Grey Worm (Jacob Anderson)
Transformation: 4. 1 point because he doesn't keep his hair cut so short in real life, and 3 points because he is allowed to wear sleeves!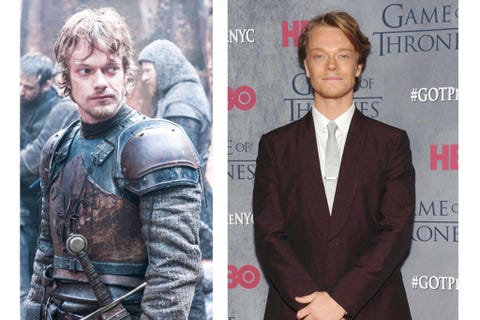 Theon Greyjoy (Alfie Allen)
Transformation: 8, but only because Alfie doesn't have the look of someone tortured until his breaking point. (Good thing it's not the other way around?)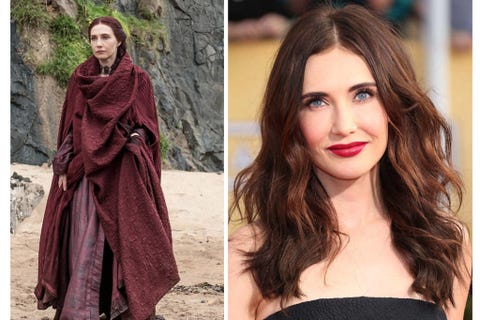 Melisandre (Carice van Houten)
Transformation: 8, because if Melisandre were THIS gorgeous on the show, it would be too distracting.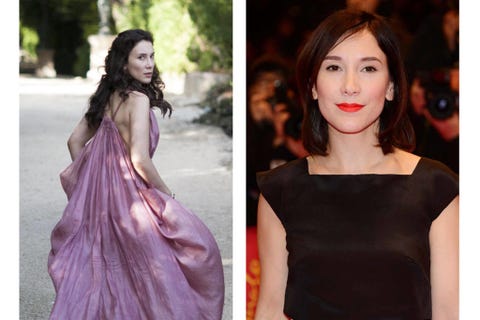 Shae (Sibel Kekilli)
Transformation: 5, because of the switch from long, flowy waves to a sleek lob.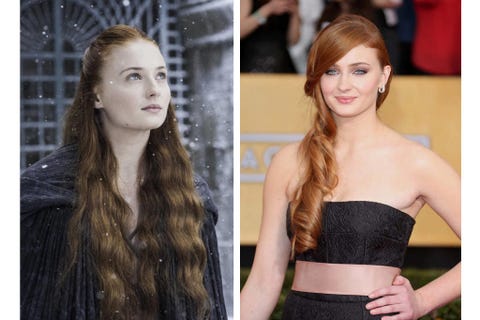 Sansa Stark (Sophie Turner)
Transformation: 6, though I can't really explain it. I just always see her on red carpets and can't place her...maybe because she's A) happy and B) not sickly pale and C) not wearing her hair piled on her head in the shape of a croissant.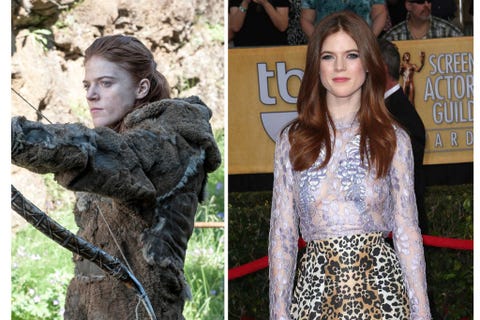 Ygritte (Rose Leslie)
Transformation: 6. 3 points because dannnnng, that ain't no Wildling, and 3 points for fashion.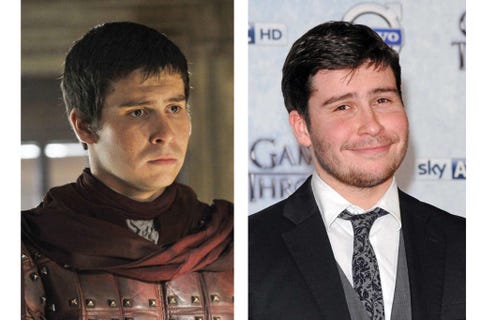 Podrick Payne (Daniel Portman)
Transformation: 1? Does this guy even have to stop in the hair and makeup trailer, like, ever?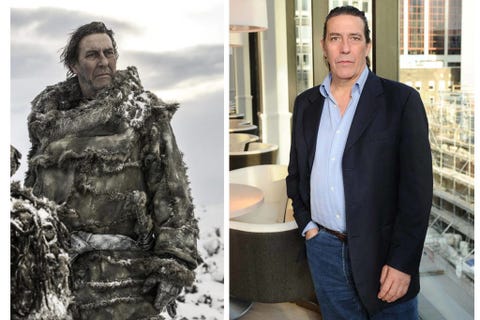 Mance Rayder (Ciarán Hinds)
Transformation: 2, because I hope this isn't mean to say, but in real life or in the show, this guy's image just scares me. Foreboding presence? Stern face? Check. Check. Everywhere.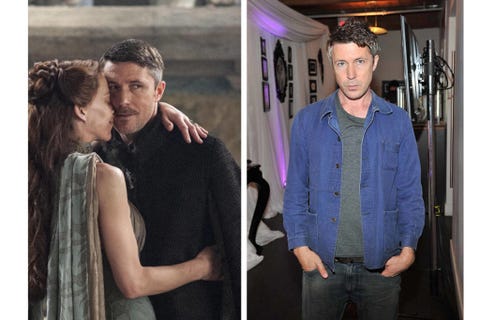 Petyr 'Littlefinger' Baelish (Aiden Gillen)
Transformation: 4, because Littlefinger's mojo is in his goatee.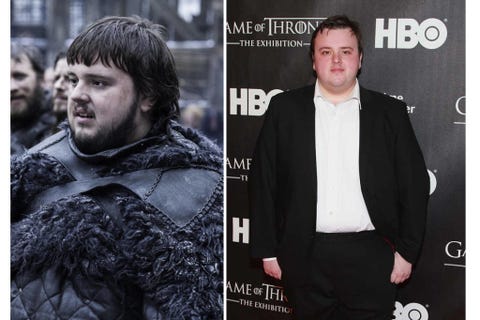 Samwell Tarly (John Bradley)
Transformation: 3, because minus facial hair and permanently clueless expression, he's basically the same.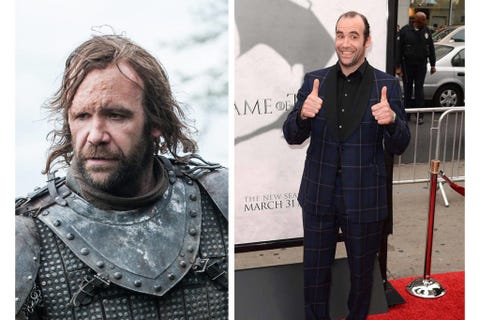 Sandor 'The Hound' Clegane (Rory McCann)
Transformation: 10, because HIS ENTIRE FACE LOOKS DIFFERENT.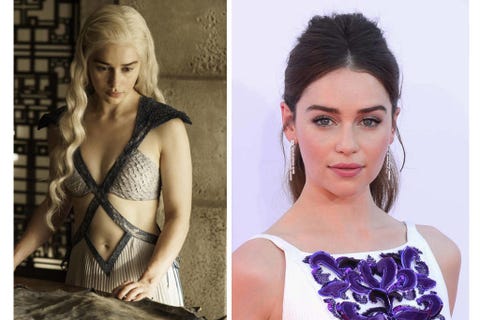 Daenerys Targaryen (Emilia Clarke)
Transformation: 9, because Khaleesi's as known for that blonde hair as she is for those dragons.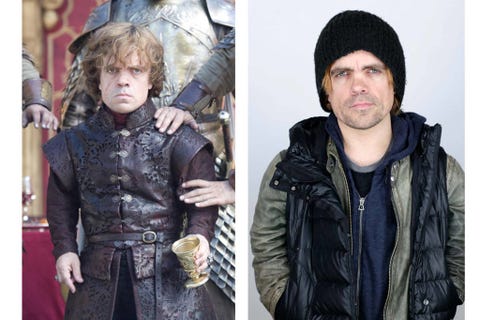 Tyrion Lannister (Peter Dinklage)
Transformation: 4 for added badass-ness. Less floppy hair and kilts, more beanies and bombers.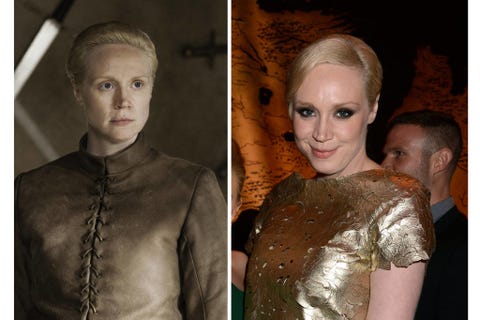 Brienne of Tarth (Gwendoline Christie)
Transformation: 5. The makeup's different, but height is the British actress' most marked physical characteristic (she's 6'3"), and that goes with her everywhere, on set and off.
This content is created and maintained by a third party, and imported onto this page to help users provide their email addresses. You may be able to find more information about this and similar content at piano.io