Katie Holmes' Hair Evolution—All of Her Most Iconic Looks from the '90s Through Today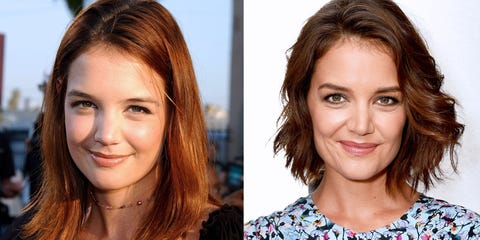 Actresses are basically professional chameleons, which means changing their look is just part of the job. Katie Holmes has been America's favorite girl next door since her Dawson's Creek days, but she's changed up her look over the years too. Here's a look back at Katie Holmes' hair evolution, featuring all of her most iconic looks from the '90s through today.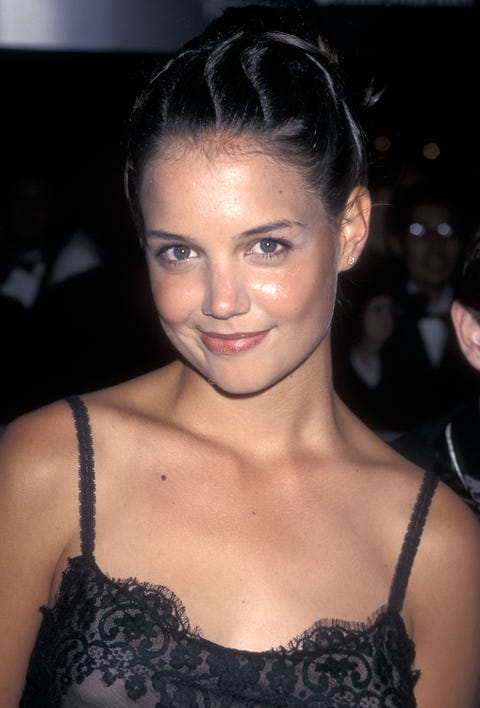 In her early Dawson's Creek days, Katie experimented with funky, twisty updos on the red carpet.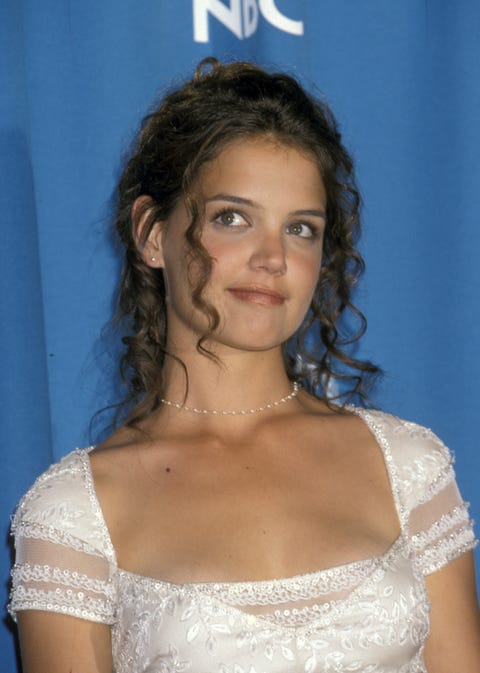 When Katie first shot to stardom, she had sweet, ringlet curls to match her sweet personality.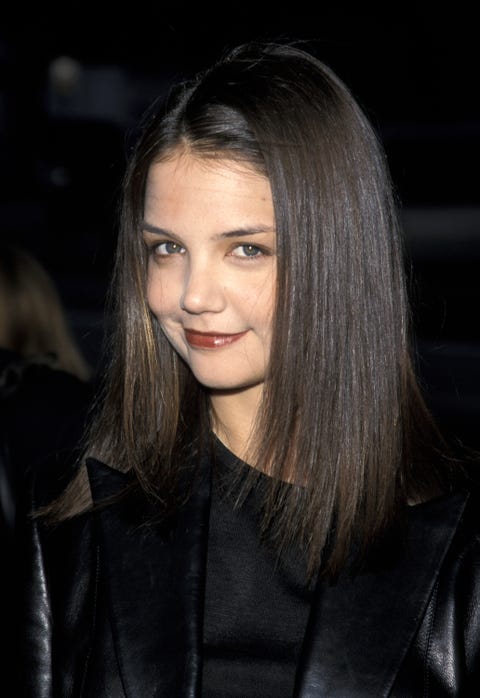 In 1999, Katie started to experiment with edgier movie roles—and edgier hair to match.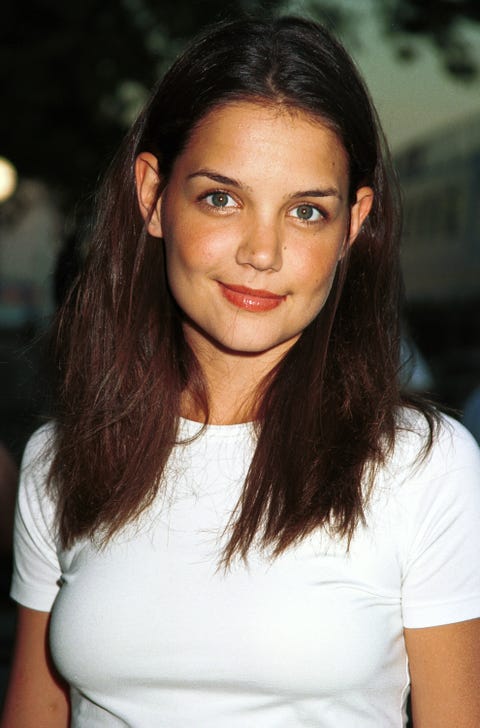 By 2000, it was clear that Katie had started to feel comfortable in her own skin—and in some perfectly tousled hair.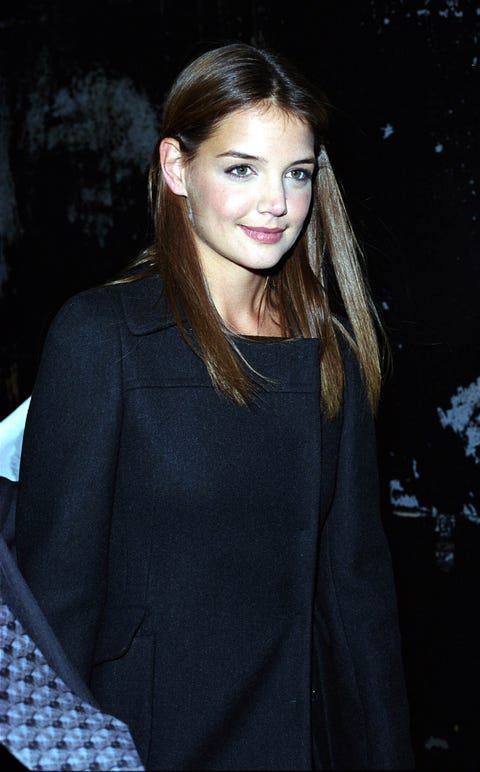 In 2001, Katie was all about ultra-chic, ultra-straight long locks.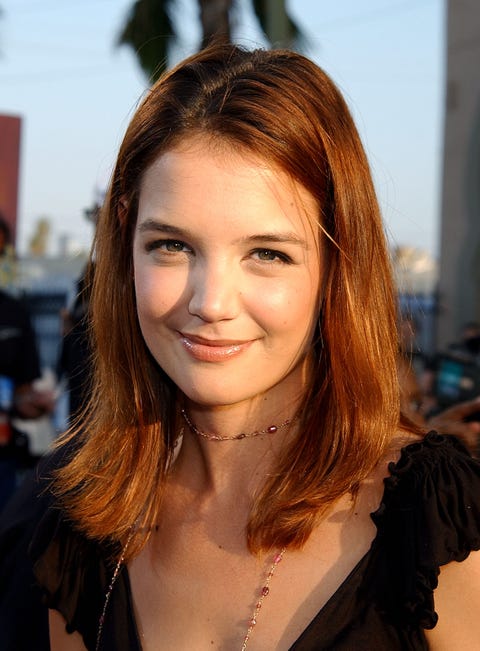 In 2002, Katie distanced herself from Joey Potter with a lighter, auburn shade.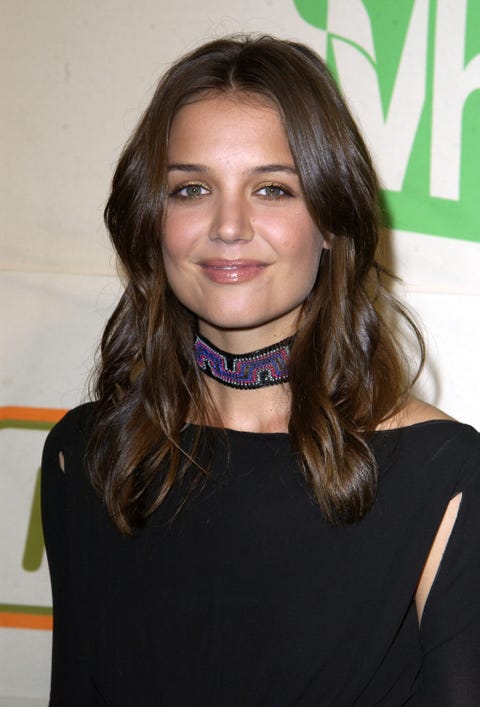 By 2003, Katie had darkened her hair again and perfected her loose curl game.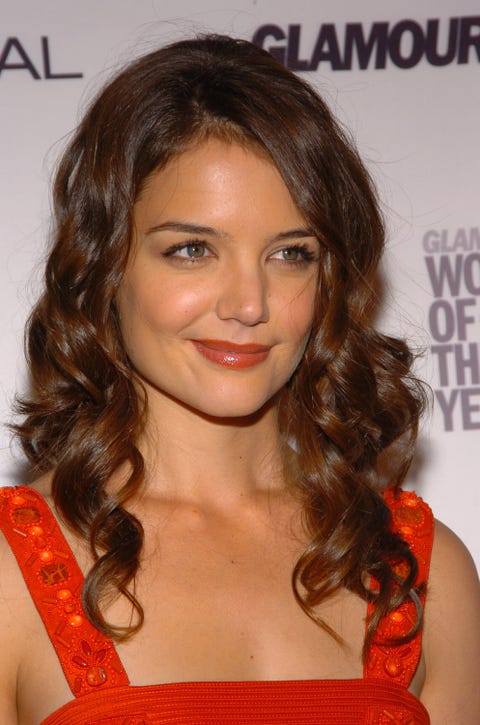 In 2004, Katie ditched her signature middle part and lightened her hair again, this time to a deep auburn.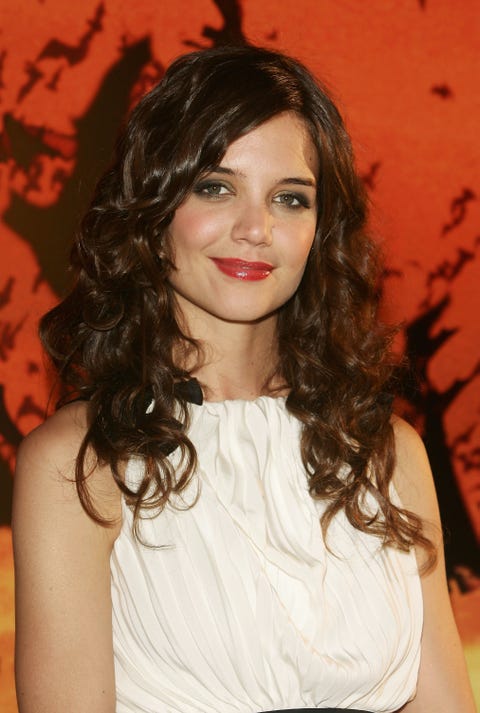 In 2005, Katie reversed her part (baby steps) and embraced voluminous, old Hollywood curls.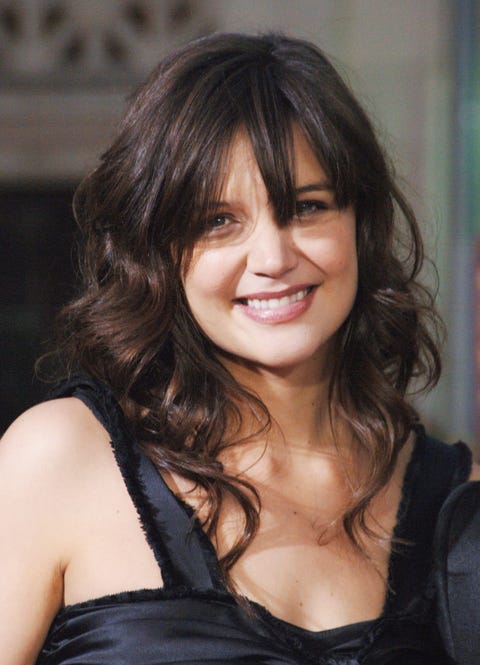 2006 saw one of Katie's biggest hair changes to date—the addition of a very long fringe.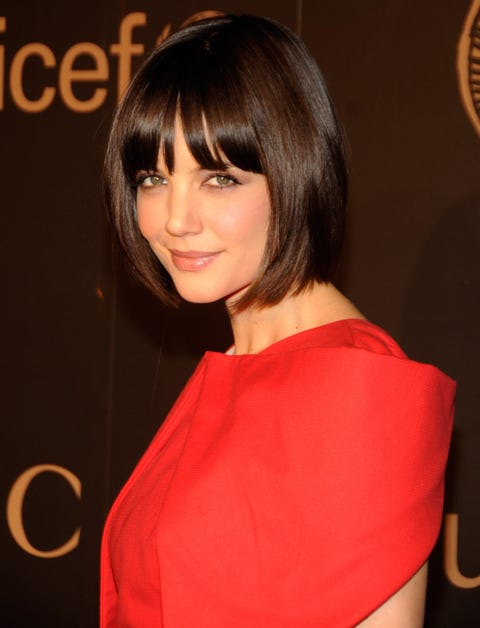 In 2007, Katie embraced her first truly big hair change with a short bob and blunt bangs.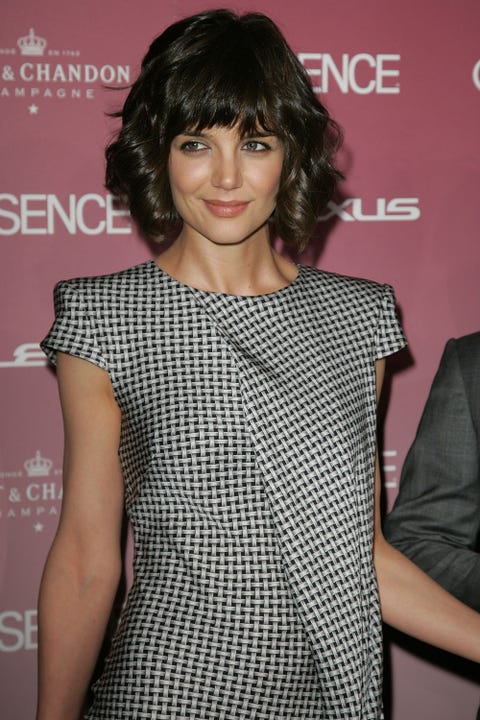 In early 2008, Katie grew her bob out a little and styled it curly.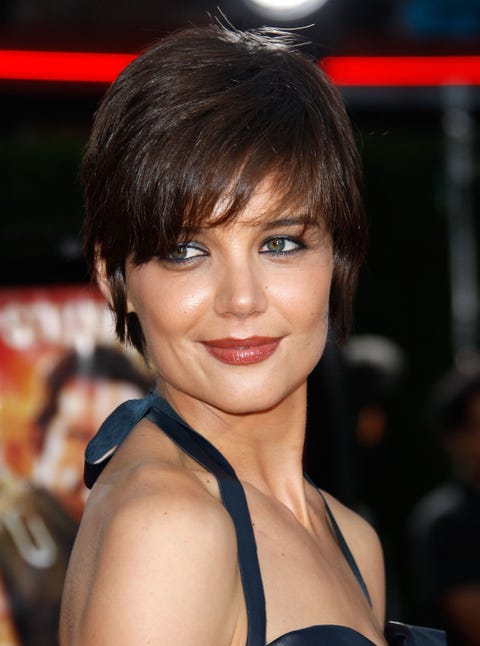 A few months later, Katie chopped her hair into a full pixie.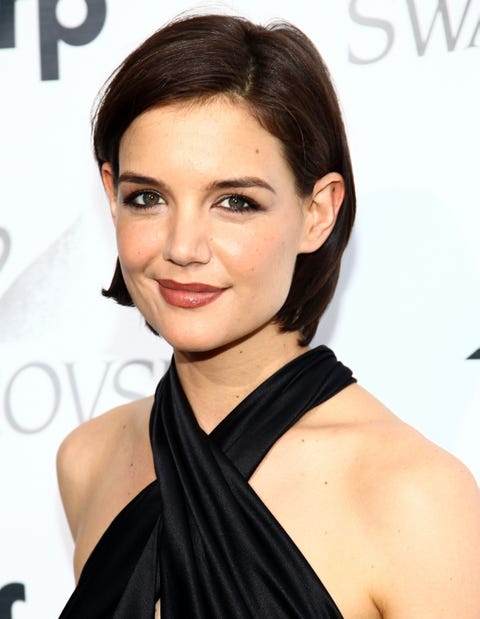 In 2009, Katie rocked a sleek, chic bob.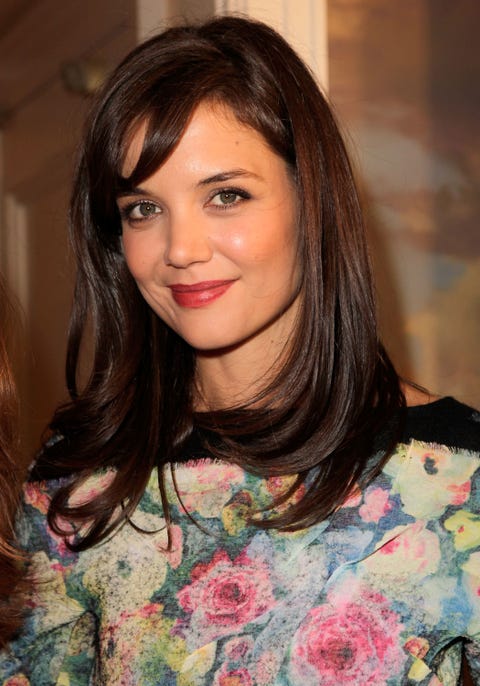 In 2010, we saw a return to Katie Classic, with long dark hair and side-swept bangs.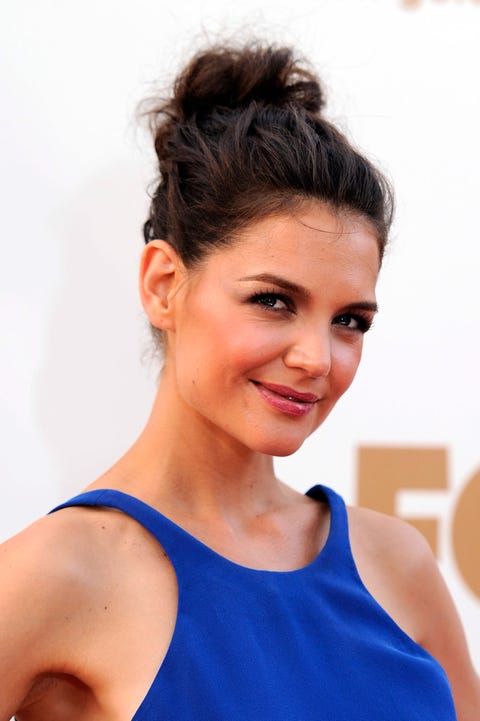 In 2011, Katie kept it casual and embraced the top knot.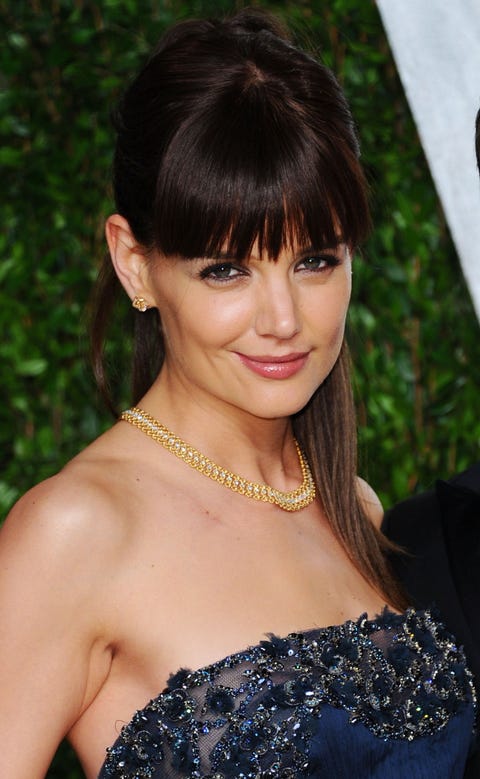 Katie added a very bold, very full fringe at the Vanity Fair Oscar party in 2012.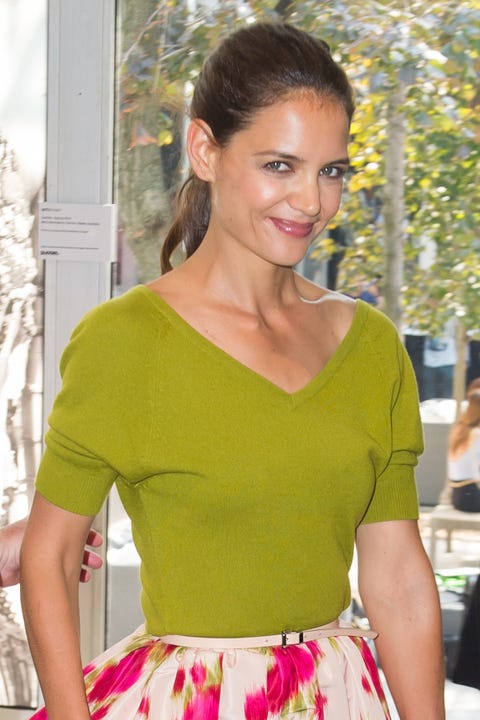 2013 was the year of the high, tight ponytail for Katie.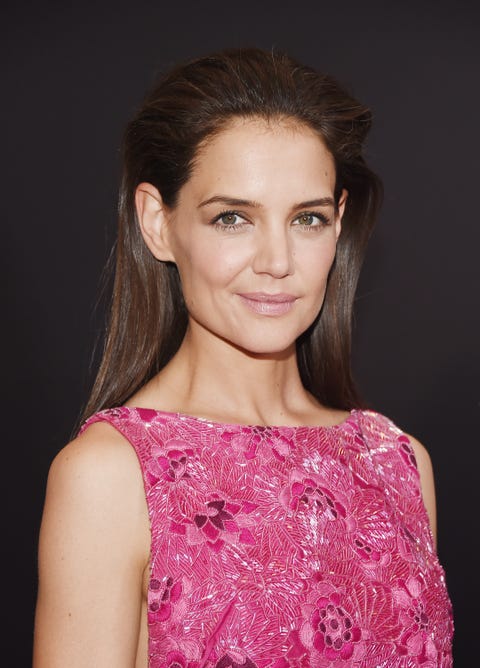 Katie wore her hair slicked back in simple styles in 2015.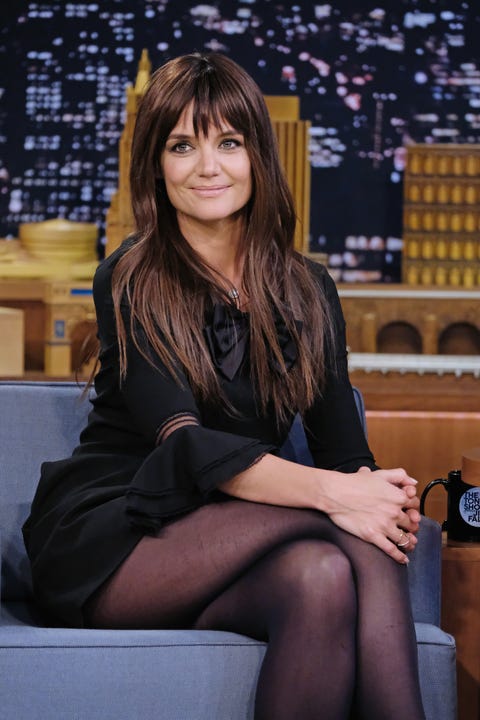 Katie rocked a funky fringe in 2016.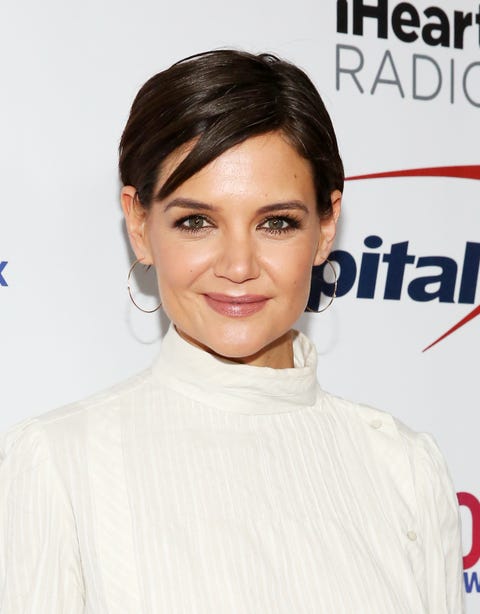 Katie's 2017 pixie cut was chic perfection.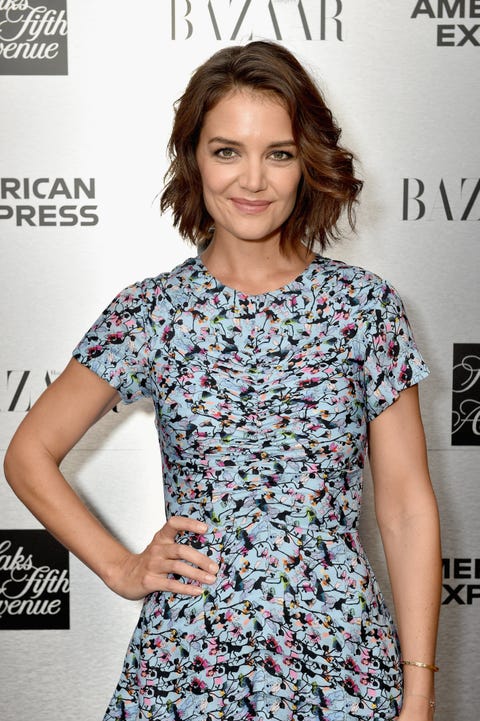 Katie wore her hair in a wavy bob in 2018 and lightened the color a bit.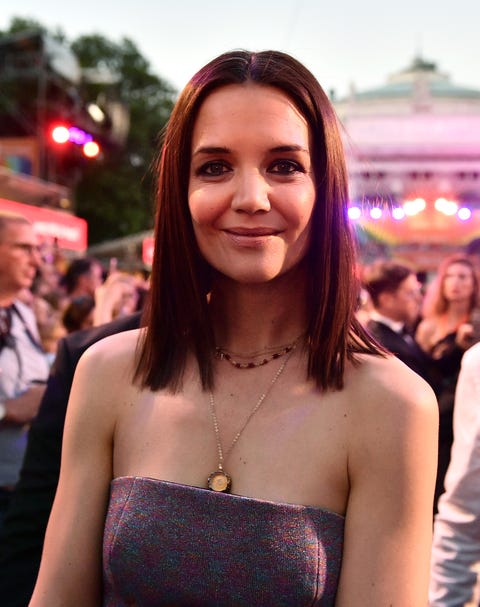 Today, Katie has landed back in her comfort zone—long, dark hair with a center part.
This content is created and maintained by a third party, and imported onto this page to help users provide their email addresses. You may be able to find more information about this and similar content at piano.io