10 Stars at Marie Claire's Young Women's Honors on How They Found Their Confidence
Watch the show on December 19 at 9 p.m. on the CW for even *more* girl-power inspo.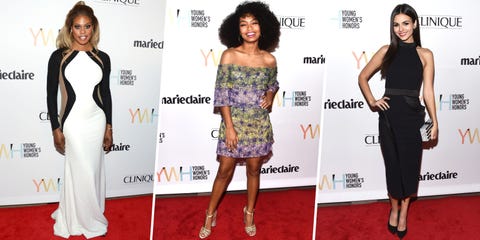 There's often a significant moment (or several significant moments) when you really come into your own as a woman. At Marie Claire's first annual Young Women's Honors, we asked the attendees to share their moments with us—read on and bookmark for whenever you need a feminist pick-me-up.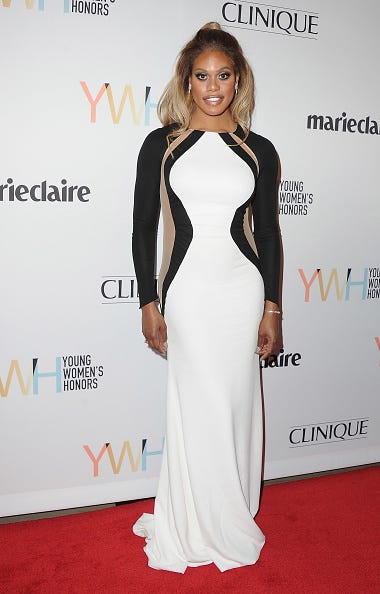 Laverne Cox
"It was an evolution—it wasn't a specific moment. But there was a turning point when I stopped thinking that being transgender would be something that would keep me from my dreams. I realized that being transgender was something that would make me unique and special and would be something that would help me with my dreams. In 2007 Candis Cayne became the first transgender woman to have a recurring role in a primetime TV show, a show called Dirty Sexy Money. That made me believe you can be an out transgender actress and have a career. That moment changed my life and I wouldn't be here without that moment. It helped me embrace who I am and to life that truth out loud."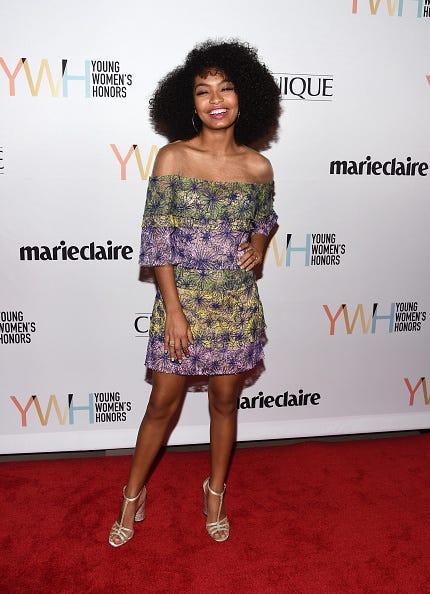 Yara Shahidi
"It was when I was fourteen and I started speaking on panels. Just seeing that people wanted to hear my opinion played a huge part in knowing that I could talk and that saying what was in my head was a good thing. Sometimes people don't have that opportunity and we're not given a platform. That has changed my perspective. I'm usually one of the youngest people in a room and it's like, 'Who wants to hear me? I have no experience in this area. Here's an expert in life and here I am!' But I realized we're all experts in our own way and we can all contribute."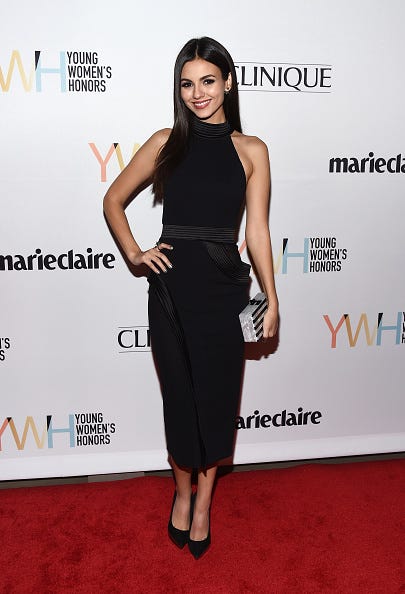 Victoria Justice
"I don't know if there's a specific moment when I found my confidence. Doing Victorious was definitely great for me and being onstage and performing and going on tour definitely built it up more. Practice helps a lot."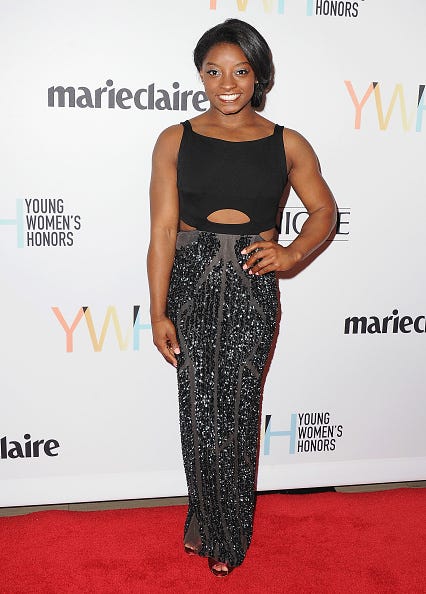 Simone Biles
"When I made the 2013 Worlds Team I found my confidence. That was my breakout year. My gymnastic started improving a lot and I could keep up with the other girls who had already been to the Olympics and had already been to Worlds. That made me feel more confident."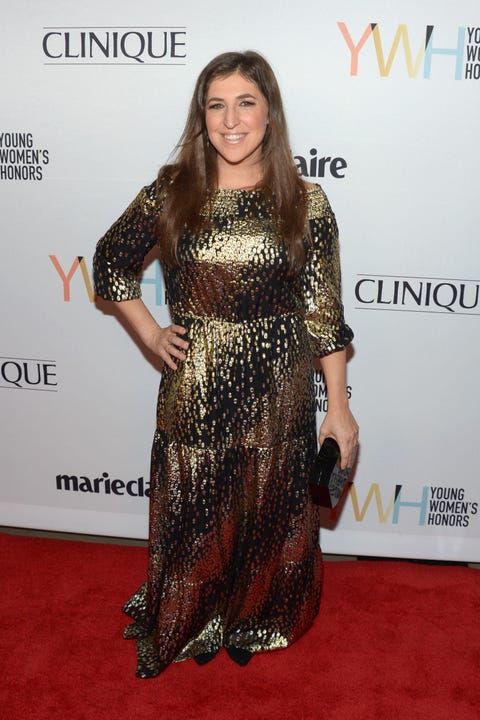 Mayim Bialik
"When I gave birth to my second child. I had a home birth and it was a real, complete body, mind, spiritual experience of 'Oh my God, I just did that.' It was very empowering and beautiful and I didn't cry. For me it was an unbelievable experience and I really felt like I had climbed Mt.Everest with no practice. It was that satisfying, with both achievement and shock."
Tatyana McFadden
"It definitely came later in life. I started out in this sport really young, about fifteen years old, and so heading to my first Paralympic games I had no idea what I was doing. I didn't know if I was training right or eating right. All I knew was that I made it in the top three and I was going there. I really found my confidence in college when I started doing marathons because it was a hard achievement. I learned a lot about myself and my body as I was doing these 12-20 mile runs. You have a lot of 'you' time. I gained a lot of confidence there, especially winning my first marathon in 2009."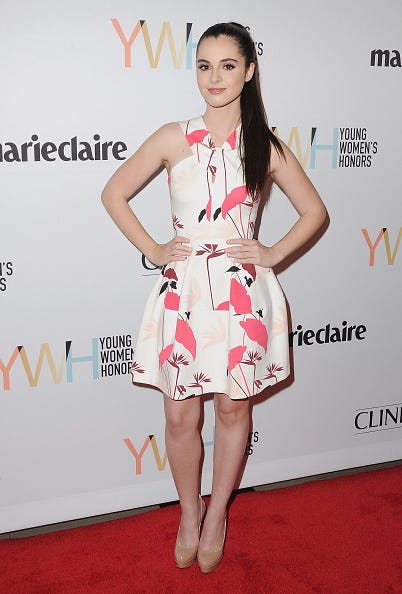 Vanessa Marano
"I don't know if it was a particular moment, but I definitely think it happens in your teenage years. There's a moment where you're like 'I'm so weird and uncomfortable and everyone's against me' and then you get over it. I don't know if that was from seeing other women around me, like my mom and my grandma and my little sister. It sounds crazy because I'm the older sister, but a lot of times I would look to my younger sister and see something she's going through and think, 'Well, she's going through it with grace, so can I.'"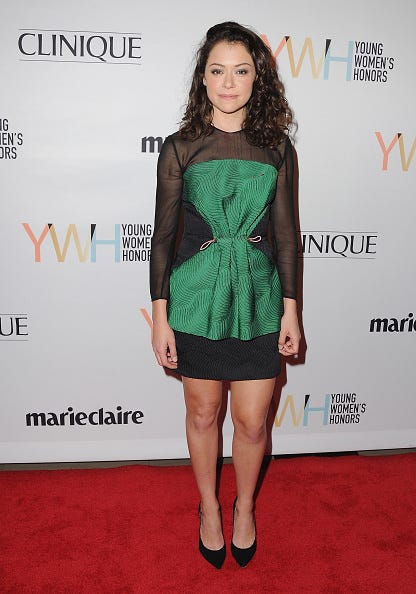 Tatiana Maslany
"I'm in a constant search for that! As an artist I'm always navigating that. I don't necessarily feel confident. I look for where I'm not confident and that's more where I'm interested in going. What's scary, what's off-kilter, what makes me feel vulnerable. That's where I'm focused."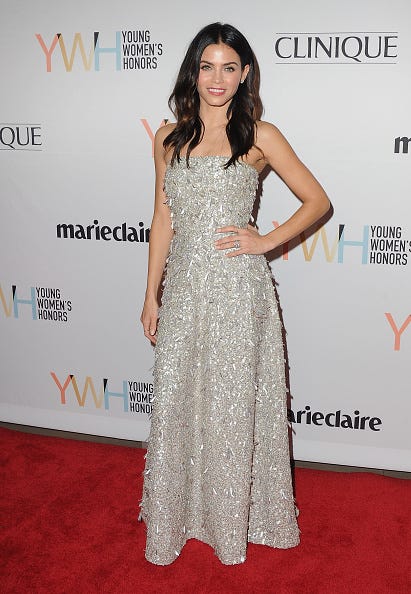 Jenna Dewan Tatum
"It was through dance as a kid. I was really into dance. It inspires such an incredible sense of confidence in your body. I was doing well and feeling good about myself. Anything that you're passionate about and you see results from is important for kids at a young age."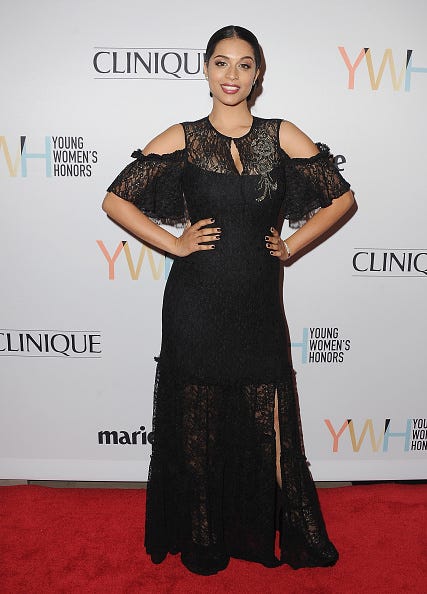 Lilly Singh
"I feel like I came into my confidence not in my youth but in my last year of university. It was when I was doing YouTube. I was like, 'You know what? I'm not going to live my life for anyone else. I listened to my parents and I did my master's and now I'm going to be a huge weirdo and do what I want to do.'"
This content is created and maintained by a third party, and imported onto this page to help users provide their email addresses. You may be able to find more information about this and similar content at piano.io