Taylor Swift's New Album Isn't Going To Be About Romance
Can't comprehend this.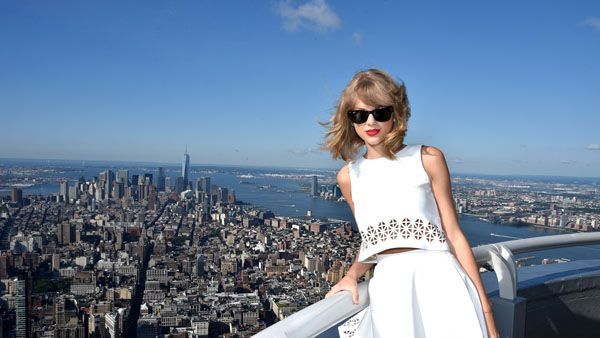 (Image credit: Archives)
Taylor Swift has made a career off of her ex-boyfriends by singing about heart wrenching breakups and the experiences of her failed relationships. So, with the announcement of her latest album, set to drop this October, we'd expect a lot of the same. What are we to do without a Taylor Swift song to cry to post-breakup? Well, as she's recently revealed, T-Swift is changing things up for her next album. Instead of bemoaning her ill-fated romances like she did in "Red", which she calls a "devastated record" that dealt with "intense heartbreak", Swift says that "1989" is all about the freedom and happiness that comes post-breakup—and with single life.
A happier vibe does make sense for her first "pop album", and if "Shake It Off" is any indication, we have plenty of bubbly pop to come. But will TSwift still be the TSwift we know and love without the breakup ballads? We'll have to decide come October. Watch the full interview below for even more on Taylor's upcoming album—and her changed aesthetic.
Related:
Taylor Swift's Rise to America's Sweetheart
Taylor Swift's 'Shake It Off' Video Deemed Racist
Taylor Swift's Latest Do-Gooder Deed
Photo via Getty Images
Diana is a producer at ELLE.com. She previously wrote for MarieClaire.com. Diana is a Syracuse grad and a Chicago native, and therefore a pro at dealing with cold weather. She's also an Anglophile, which means she love all things British—especially Downton Abbey, London, and Will and Kate (and Prince George!)