Watch Wednesday Addams Shut Down Catcallers in the Scariest/Most Awesome Way Possible
*Snap, Snap*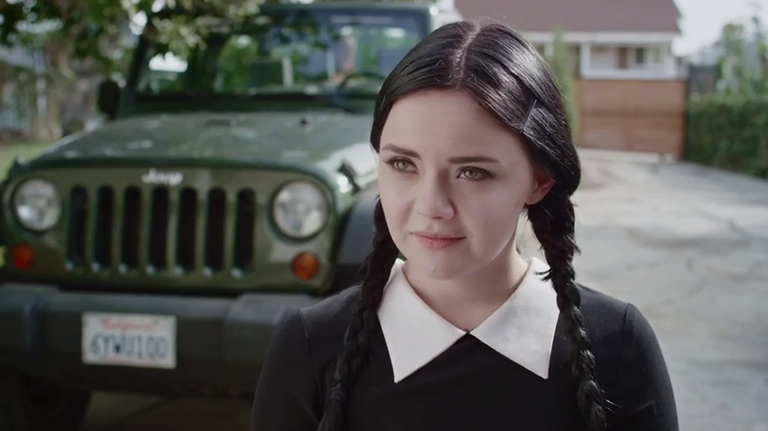 (Image credit: YouTube)
Wednesday Addams is all grown up—and shutting down street harassers. In the web series Adult Wednesday Addams, Melissa Hunter shows just how much of a badass b*tch Addams is after being catcalled.
"You'd be a lot prettier if you smiled," one guy yells at Addams, while the other goes much lewder (warning: NSFW) as they drive off in their Zoolander-esque Jeep.
Addams shows up at their doorstep, and well...things get a little dark. But don't worry—no one dies. At least, not today.
"Some have argued that Wednesday Addams would have just decimated the catcallers – but in the Addams's philosophy, death is a gift," Hunter explained to People. "And death by Wednesday's henchmen would have been too honorable of a death for these two."
Is it weird to want to be besties with a fictional character?
You should also check out:
A kick-Ass New Project Is Shedding Light on Street Harassment
Catcalling Women Can Have Seriously Dark Consequences