Laverne Cox Will Be the First Transgender Figure Featured at a Wax Museum
She's breaking barriers left and right.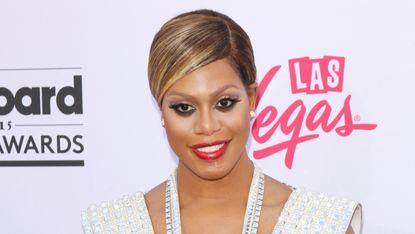 (Image credit: Getty)
Now we've got another Laverne debut to look forward to in June—Madame Tussauds' San Francisco Wax Museum has announced that Laverne Cox's figure will be the newest addition to their collection. It is the first transgender wax figure in the museum's history.
(Say it with us: Yasss!)
"I hope that this will be a source of inspiration for everyone who encounters it to believe that their dreams matter and are possible," Laverne said in a statement.
This is another huge accomplishment for the Orange Is the New Black star as she continues to highlight transgender issues and inspire us all.
The museum will reveal her figure on June 26 for Pride Weekend.
Celebrity news, beauty, fashion advice, and fascinating features, delivered straight to your inbox!
Simedar Jackson is an esthetician, content creator, and lover of sci-fi fiction living in Brooklyn, New York. She is passionate about creating space for Black and Brown people in the beauty and wellness industries by providing access to culturally nuanced education and services that meet their needs. You can find them doing their skincare routine, reminding friends to reapply SPF, and watching reruns of Love Island.