Ideal Human Stephen Colbert Thinks Women Should Be in Charge of Everything
We're inclined to agree.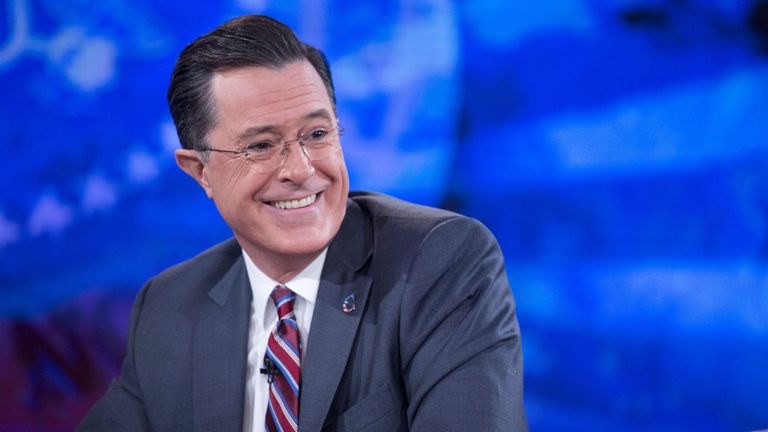 (Image credit: Archives)
Ultimate host/dad/squad goal (sorry, Tay) Stephen Colbert recently spilled to Glamour everything that is true and honest and good—namely, that women should be in charge.
His hilarious but pointed essay talks about all that is wrong with society's idea of women, mostly that:
1) TV has portrayed all women as humans who only sensually eat yogurt and look for ways to feel confident on heavy days
and 2) Women's accomplishments are often overlooked ("Did you know that the first computer, ENIAC, was programmed by six female mathematicians?" he writes.)
But Colbert is hoping to change a little bit of that by having his new show highlight and portray women in a positive light. "Point is, I'm here for you, and that means I'm going to do my best to create a Late Show that not only appeals to women but also celebrates their voices."
And while we wait for a big-time female late-night host to join the ranks, that's a message we can get behind.
Stephen Colbert's The Late Show with Stephen Colbert premieres September 8 on CBS