Justin Timberlake, Jimmy Fallon, and Jessica Biel Casually Broke into a House While on Vacation
Uh, oops?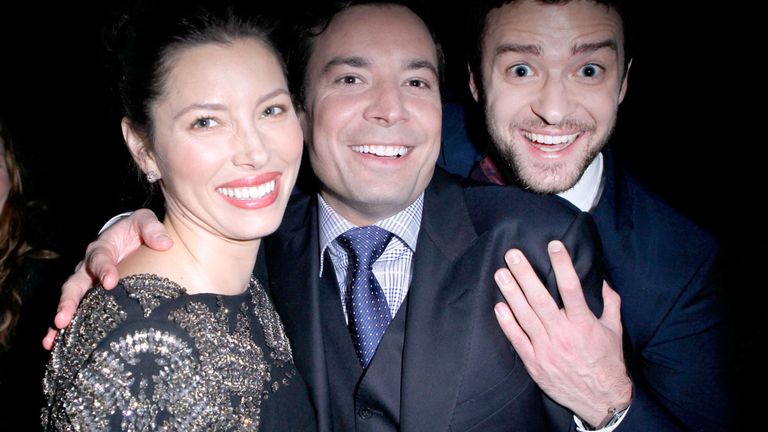 (Image credit: Getty Images)
In last night's episode of The Tonight Show Starring Jimmy Fallon, Jessica Biel and Jimmy reminisced about breaking into a house during their Memorial Day vacation in the Hamptons. They were on a casual bike ride (or "bro-biking" as Fallon calls it) when they decided to go visit an open house. "And then we broke into a house, do you remember that?" said Fallon.
When they arrived at the house, there was no real-estate agent, so Biel checked all the doors until she found one unlocked. "We basically checked every door on the ground level to see if we could get in, and one was left open," she said. As one normally does.
It wasn't a short visit, either. "We stayed for a while," said Jimmy. "We did, we looked at every room," Jessica admitted.
Honestly, we're not advocates for crime, but...
Follow Marie Claire on Facebook for the latest celeb news, beauty tips, fascinating reads, livestream video, and more.