David Beckham Goes Shirtless for New Fragrance, Classic
David Beckham strips down and gets dressed in the commercial for his new fragrance, Classic.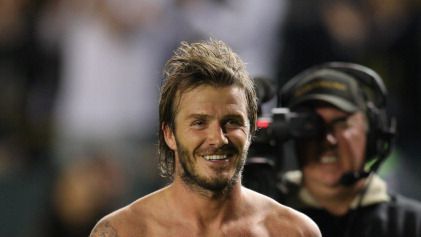 (Image credit: marie claire )
With a body like David Beckham's, it's a wonder he doesn't walk around shirtless all the time. While we may never get that wish (those London winters can be bitterly cold), that just makes it all the more exciting when we do get to Beckham in the (almost) buff. And that's exactly what we get with the ad for Beckham's new fragrance, Classic.
Beckham shows off his well-toned abs and back muscles in the ad, which features him getting dressed in a suit that fits him oh-so-well. When his tailor asks him if he needs anything else, he responds in that beautiful British accent of his that he has all he needs, grabbing his bottle of Classic. Beckham described the scent as "an expression of my style: modern, elegant, masculine." Those are three adjectives that get our attention! More men smelling like David Beckham in this world doesn't seem like such a bad thing to us.