Hollywood Reveal: Two-time Academy Winner, Tom Hanks, Discloses Diagnosis on National Television
Find out the latest about Tom Hanks and his Type 2 diabetes diagnosis.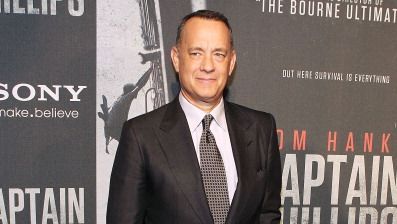 (Image credit: Paul Morigi/Getty Images)
The hype surrounding this week's much-anticpated release of Captain Phillips, which already has the industry buzzing "Oscar," has witnessed its A-list star working the premier press circuit, TODAY Show Monday morning and "The Late Show with David Letterman" last night. However in an unexpected move the 57 year-old actor began his appearance on Letterman with an alarming announcement: he has Type 2 diabetes.
The diagnosis may come as a shock to most as Type 2 diabetes is often linked with weight, where the heavier a person the more at risk he/she is to develop the disease, and Hanks is most definitely fit. But as the actor joked with his doctor, when given the scenario of having Type 2 diabetes or returning to the weight he was in high school, Hanks retorted, "Well I'm gonna have Type 2 diabetes." We went on to learn that Tom was scant 96 pounds in high school!
Famous for garnering Academy acclaim in roles where he had to drop extraordinary amounts of weight (26 pounds for Philadelphia, 50+ pounds for Castaway) the father and grandfather is a realist when it comes to his day-to-day health.