Bar Refaeli's Man Troubles Leave Us Confused
What's the hardest profession to find a date? Answer: Modeling, apparently.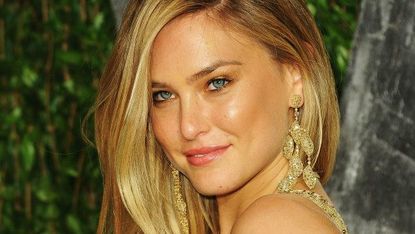 (Image credit: Marie Claire)
Which profession has the hardest time landing a date? Answer: Modeling, apparently. Supermodel Bar Rafaeli told Israeli newspaper Yedioth Ahronoth that she doesn't understand why she can't find a steady boyfriend. Wait, what's that? The sound of every man everywhere gasping and lining up for their shot at wooing her?
She told the paper, "I don't understand it. I look great. I'm cool. I like going out. I like being at home, I like movies, I like eating. So what's wrong with me? Why am I alone?" We don't understand it either, Bar. Those all seem like very attractive qualities. You're also one of the top supermodels in the world. So there's that.
To all the men out there wondering how to win her over, here's what she's looking for, "someone serious, who I can set up at home with. Someone who comes from a warm, loving family like mine, who has values like mine." Did you hear that boys? Go get her!
Don't worry. They heard her. She tweeted this morning "LOL now I won't be stopped getting asked out by u guys? :) I'm single, happy and loving it." (opens in new tab) Now who could've predicted that?