The Royals Are Adorable Tourists, As These Photos Prove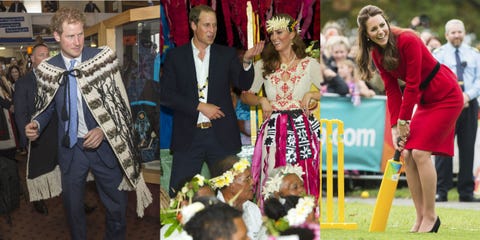 Recently, Prince William had a grand old time in China hamming it up and never once looking like a guy who's had cameras shoved in his face since he was born, practically. The man is a consummate travel professional—as are the Duchess of Cambridge and Prince Harry—and together, they've got the endearing-shenanigans-while-being-respectful thing down cold. Here, we've made a photo album of all the times they were the dorky tourists we've come to know and love.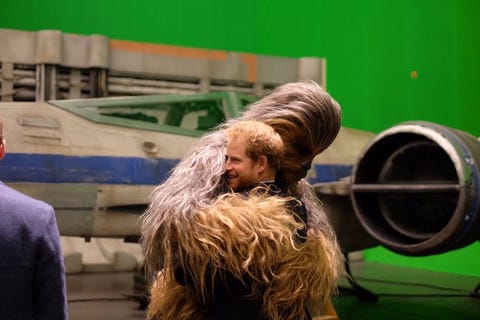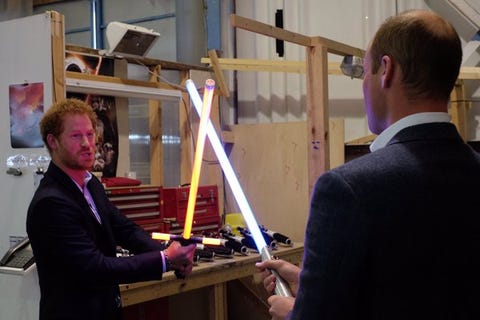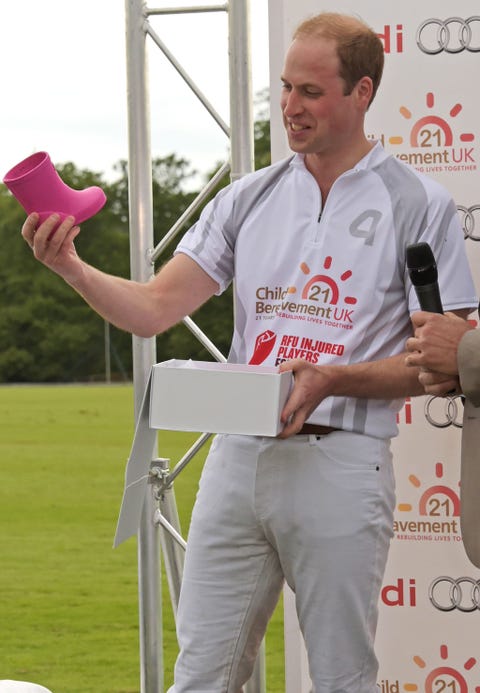 Before he returns to his normal-person job as an air ambulance pilot Monday, Prince William played polo, schmoozed with Chris Hemsworth, and became the proud owner of some tiny pink Hunter Wellies. (Fine. They're for Princess Charlotte.)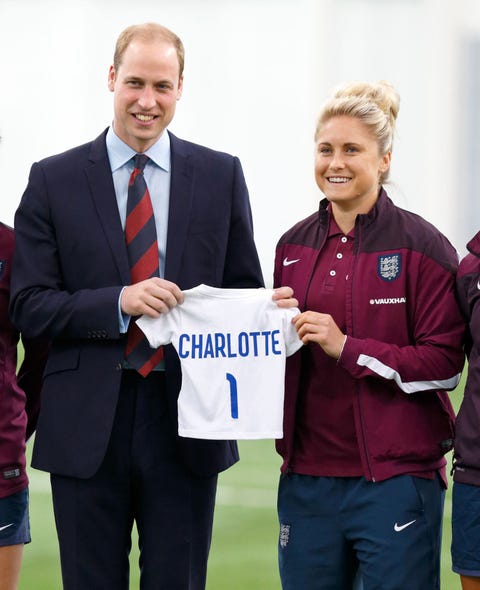 Okay, technically Prince William is in England, but doesn't this pic with Steph Houghton and an infant football shirt remind you of *another* shot featuring a sports star and a jersey? Yup.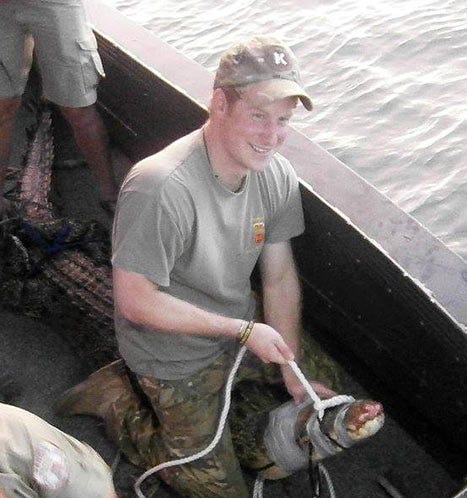 Courtesy of Parks and Wildlife Commission NT, Australia
Here is Prince Harry helping a Crocodile Management Team in Australia, uh, manage a 10-foot crocodile. Points of interest: 1) How Australian that first sentence was and 2) No crocodiles were harmed during this wrestling bout because they're a protected species and usually justrelocated when they wander too close to areas populated by humans.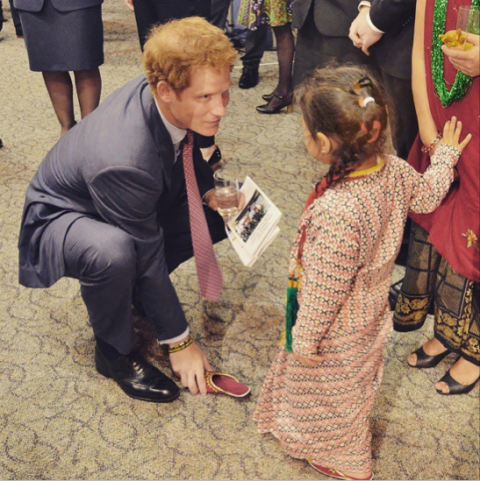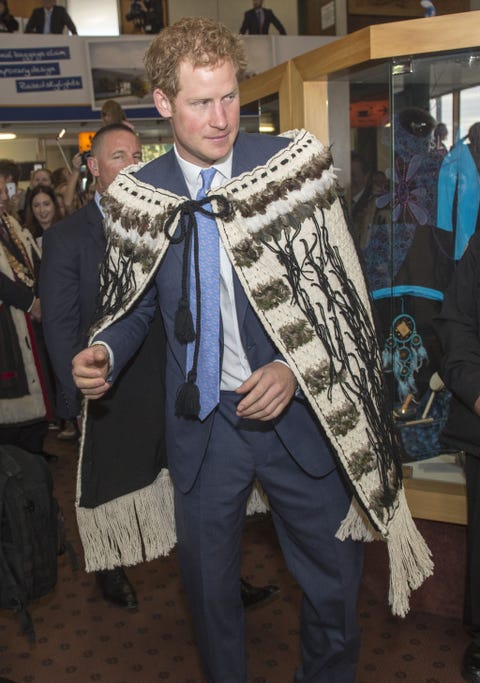 Prince Harry had to cut his first visit to New Zealand short after he was found attempting to abscond with a fringed cape Sunday. (JK. You know he's just playing. Plus it was almost definitely a gift.)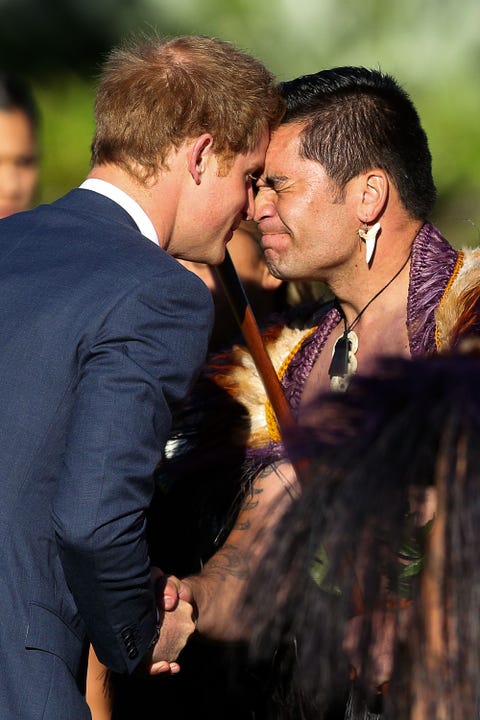 "Shhhhh. Just look deep into my eyes." Here is Prince Harry exchanging a traditional Maori greeting peacefully.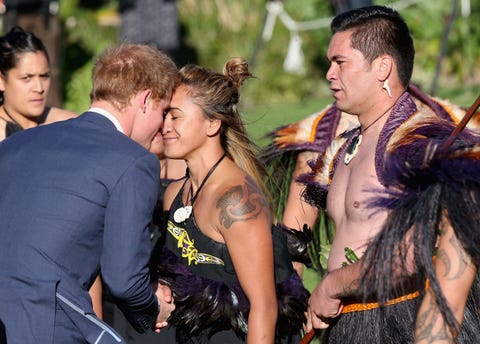 Here he is exchanging an even more peaceful traditional Maori greeting. Also, guy farthest right is just like, "Don't look, don't look."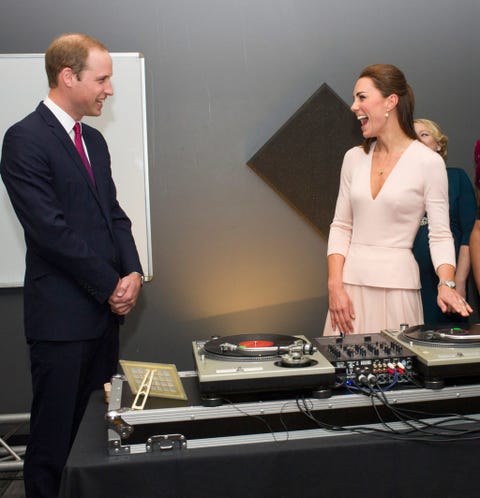 Here they are in Australia pretending to DJ and laughing uproariously because Harry's clearly the only royal who can pull this off.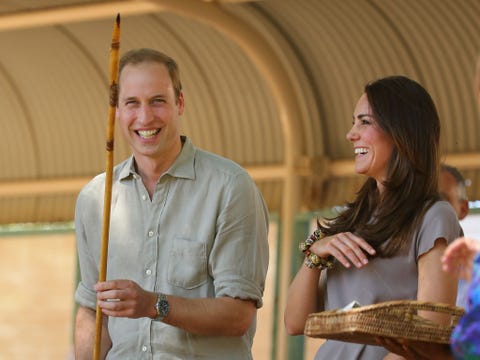 How much do you want to bet Wills made a dad joke while they were admiring this Aboriginal spear in New Zealand?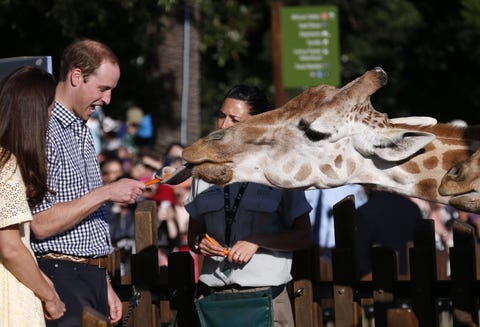 His face is all of our faces.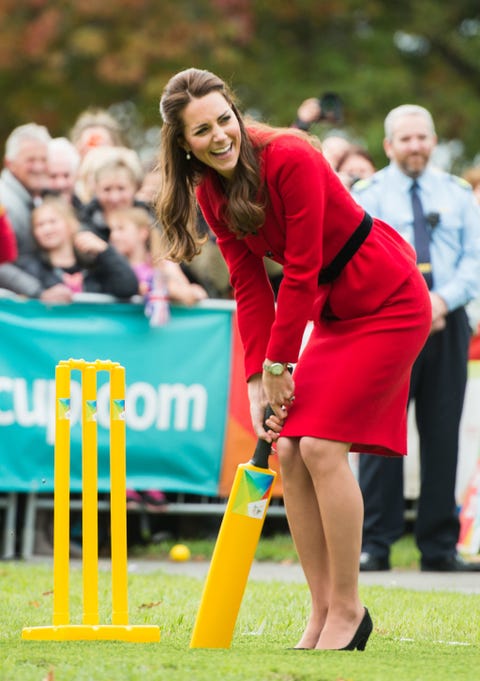 They made her play cricket in New Zealand in heels, and she's still all smiles. What a pro.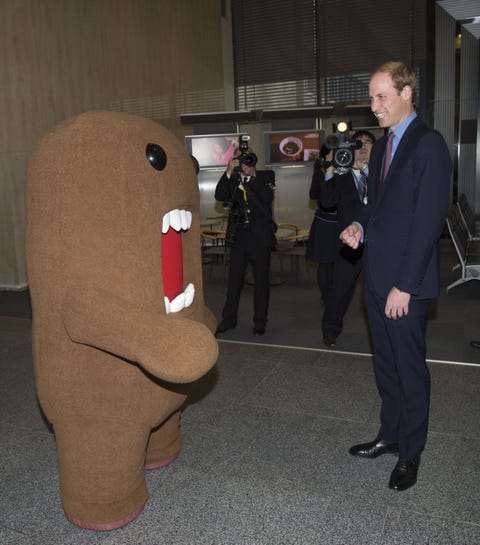 TBH, I would look like this too if I were meeting Domo, the mascot of Japan's national public broadcasting organization.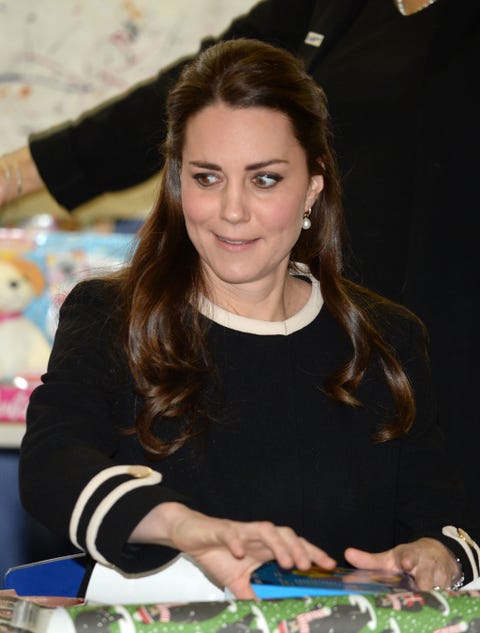 Remember this? A charity worker at the Northside Center for Child Development in Harlem told Kate to keep wrapping, and she gave so much sass it inspired a whole post.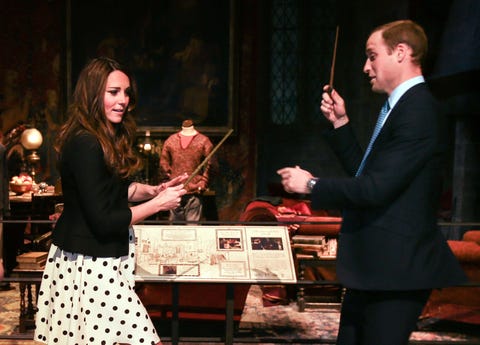 Fine. Technically, they're on the Harry Potter Studio Tour in London, but OMG, is this not the best/most touristy thing you've ever seen?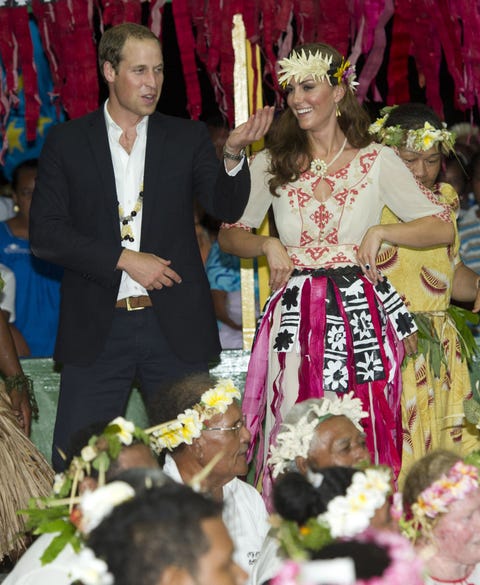 No, WAIT. DANCING IN TUVALU WINS.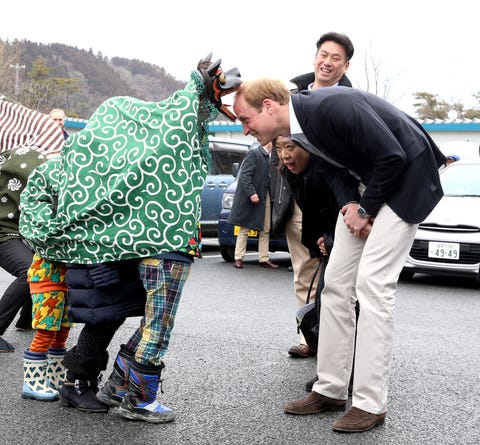 Oh, yeah. A dragon ate Prince William yesterday.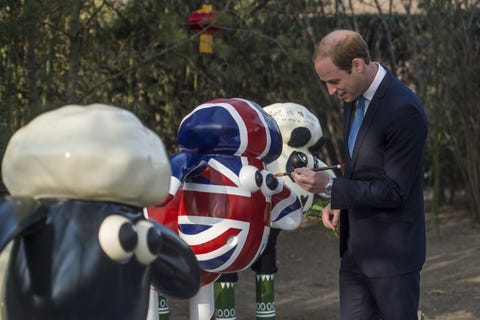 Another time he painted Shaun the Sheep's pupil like the fate of the monarchy depended on it.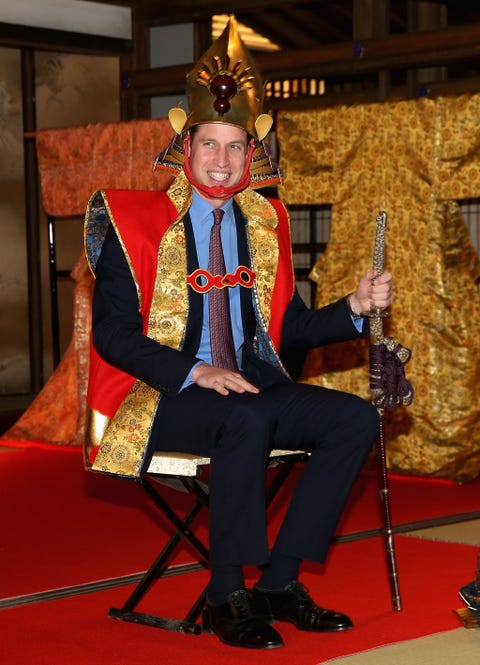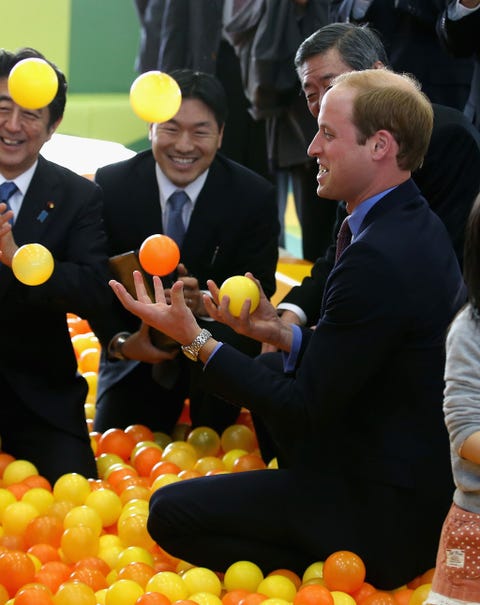 HRH P.W. hung out in a ball pen in Japan yesterday and a little girl was like, "Juggle, fool, JUGGLE" while everyone laughed.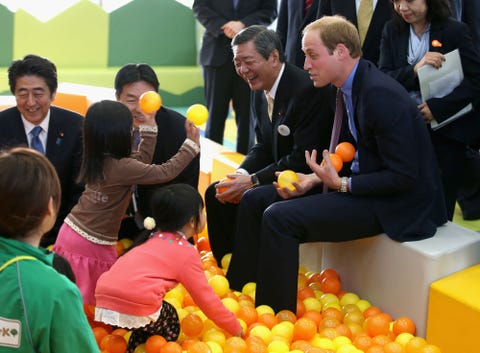 I don't think she was impressed.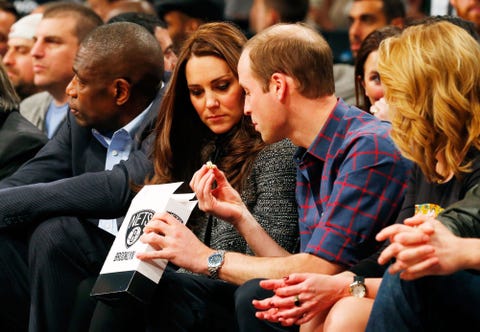 "I say, this American popcorn tastes much better than what we have back home, Kate. It must be the freedom. Just look at how fluffy it is!" (Remember, they're examining grain courtside at a Brooklyn Nets game. A game that, lest you forget, Beyoncé and Jay Z also attended.)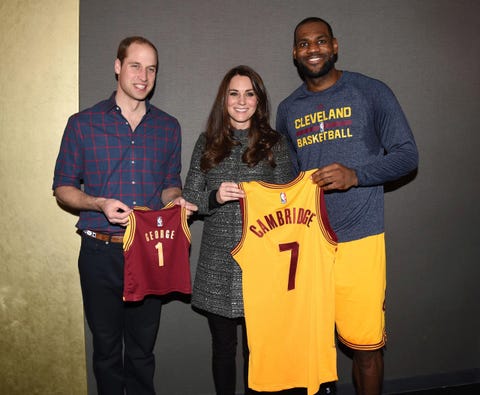 And here they are trying fruit snacks for what is most likely the very first time. 'Murica!
This content is created and maintained by a third party, and imported onto this page to help users provide their email addresses. You may be able to find more information about this and similar content at piano.io