Literally Every Celebrity on Planet Earth Went to Jay Z's Streaming Launch Last Night
It's like Taylor Swift's 25th birthday but on steroids.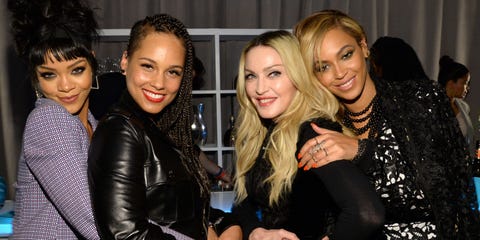 Imagine Taylor Swift's 25th birthday party but on steroids (and ironically, sans-Swift)—that's how star-studded the launch party for Jay-Z's new music streaming service Tidal was last nigh. From her Madgesty to the cloaked-in-mystery boys of Daft Punk, practically all of pop music came out to support the rapper's latest venture. Here, all the you-have-to-see-it-to-believe-it snaps from the bash.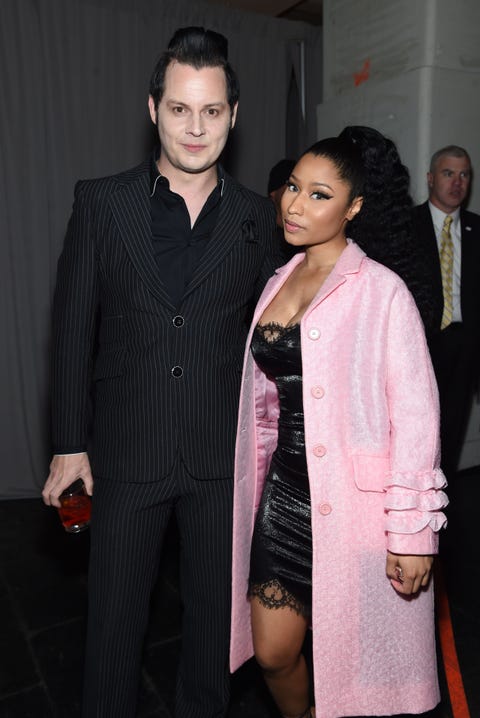 Jack White and Nicki Minaj
In our wildest dreams, we couldn't imagine a more perfect tête-à-tête.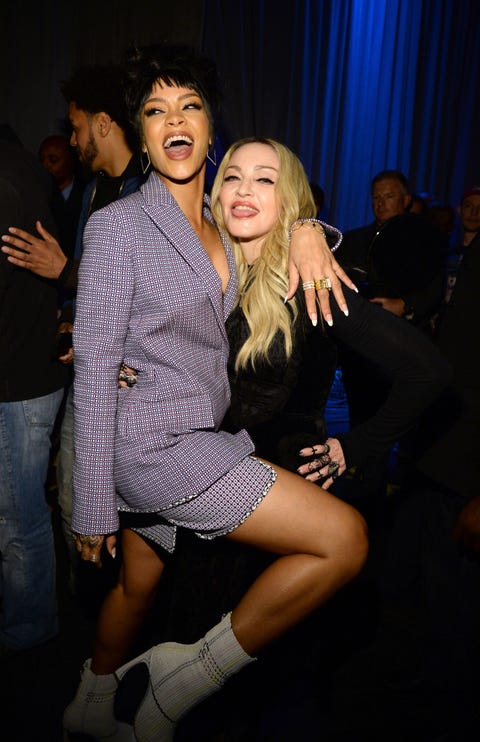 Rihanna and Madonna
Following their performances at the iHeartRadio Awards, these two are now officially thick as thieves and forever going rogue.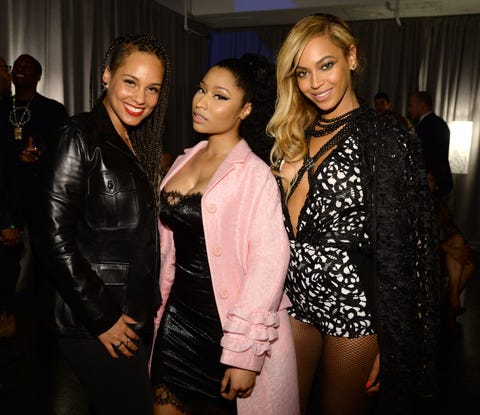 Alicia Keys, Nicki Minaj, and Beyoncé
Keys and Bey are all smiles, while Minaj is serving major face. Kinda expected.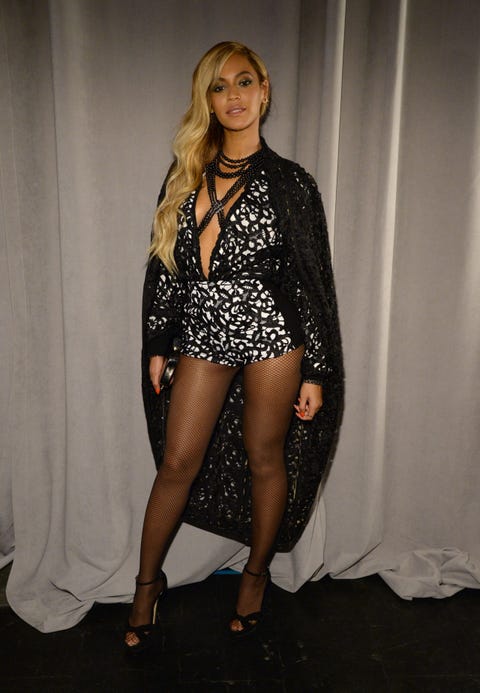 Beyoncé
Let's take a moment in bask in majesty that is Bey—and that exquisite cape.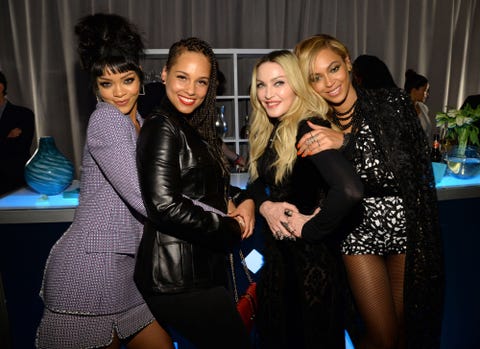 Rihanna, Alicia Keys, Madonna, and Beyoncé
This cuddle is giving us all the girl power feels.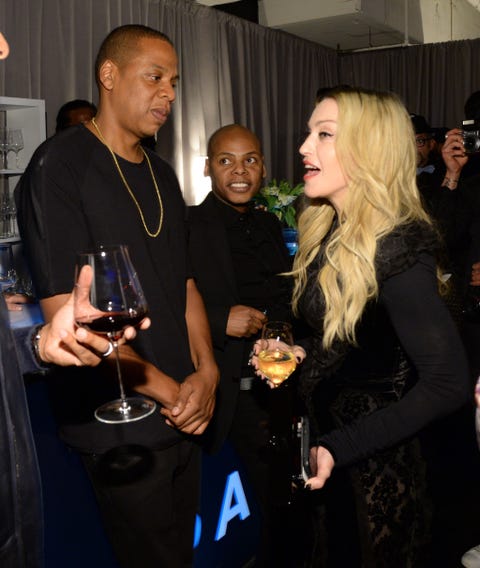 Jay-Z and Madonna
Jay-Z, as the man of the evening, received guests like the celebrity royalty that he is.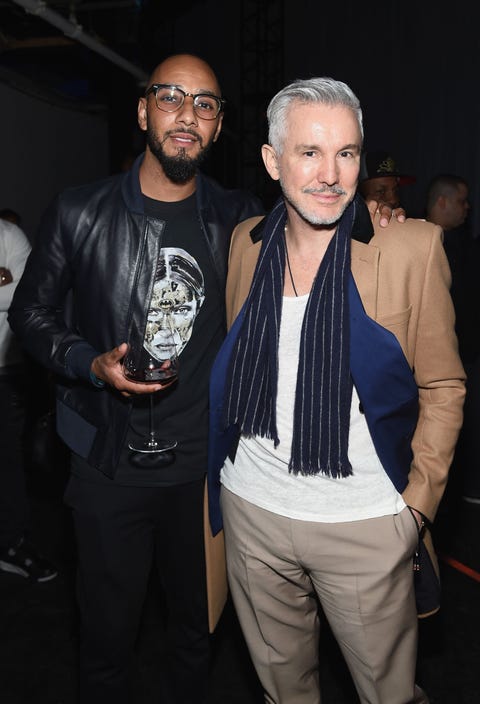 Swizz Beats and Bahz Luhrmann
Fingers crossed that the rapper/producer and director mastermind are talking business (i.e. musical magic).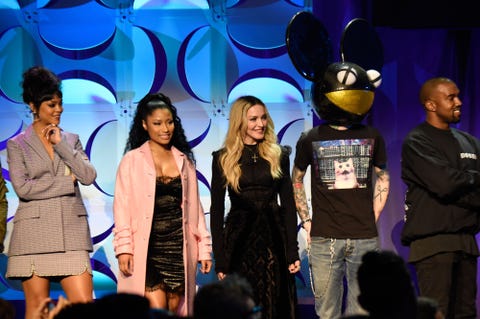 Rihanna, Nicki Minaj, Madonna, Danger Mouse, and Kanye West
The stars took the stage to sign a contract in support of Tidal's mission.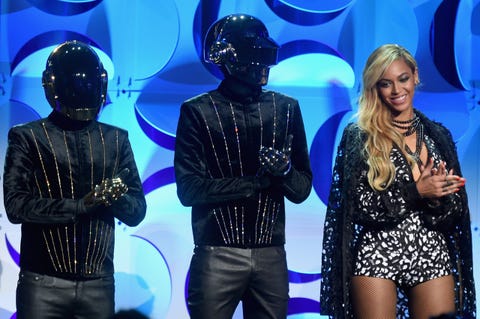 Daft Punk and Beyoncé
This is too much of a tease—we command a collaboration from these three. Or a remix at the very least.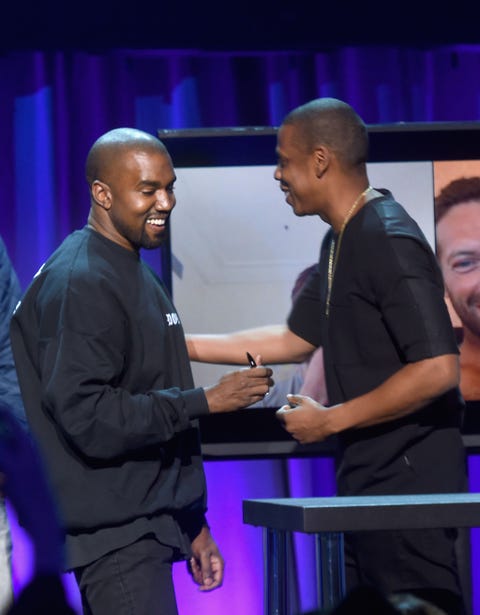 Kanye West and Jay Z
If anyone's going to make Yeezy smile, it's HOV on his big day.
This content is created and maintained by a third party, and imported onto this page to help users provide their email addresses. You may be able to find more information about this and similar content at piano.io