Driving Mr. Kanye and 7 Other Times Celebrities and the Paparazzi Almost Got Along
Dustin Hoffman playing hide and seek = the cutest.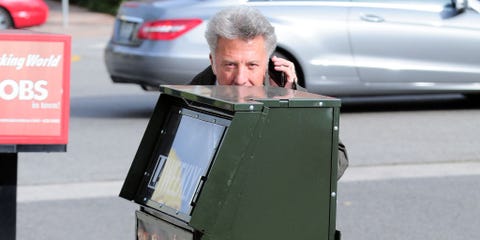 Celebrities and the photographers who stalk them might seem as friendly as lions and blind baby gazelles, but sometimes, they do call a truce and have a bit of fun together. Here, eight times the natural enemies put down their swords and palled around instead.
2
Dustin Hoffman Plays Peekaboo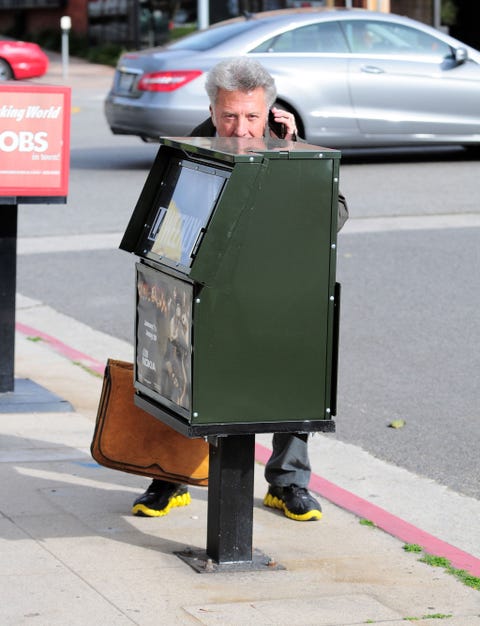 If Alec Baldwin is the Anger archetype of celebrity-paparazzi relations, Dustin Hoffman must be Joy. There's tons of evidence of him goofing around with those who make their living trailing him, but our favorite has to be the Hide and Seek series, in which Hoffman crouches behind various objects, such as trees and newspaper vending machines.
4
Simon Cowell and David Walliams Go on a Mate Date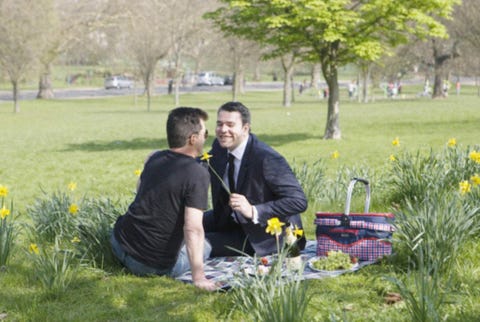 Things weren't always so chummy between the American Idol judge and the comedian, but for an elaborate April Fool's prank, they went on what the Mirror called a "mate date," complete with a picnic and a ride on a swan boat.
6
Jim Carrey and Jenny McCarthy Swap Swimsuits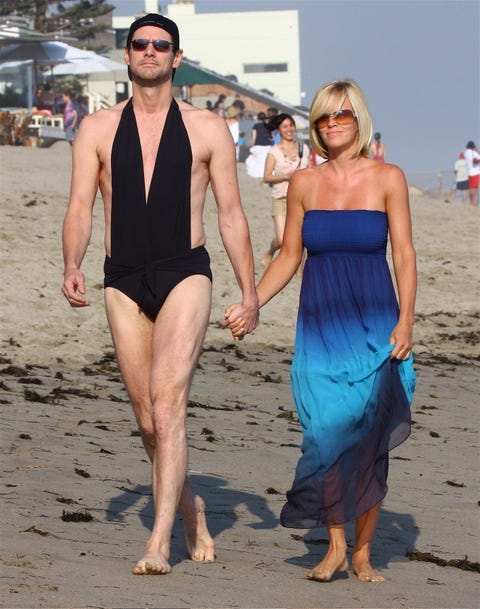 He arrived in board shorts, but after they ducked into their tent, Carrey emerged in his girlfriend's plunging maillot. If it's a show you want, it's a show you'll get, LOL.
7
Ben Stiller and Luke Wilson Ham It Up in Character
Give 'em an award for Best Marketing Ploy for a Movie Franchise. To promote Zoolander 2, the film's stars actually attended and walked in a real Valentino runway show. The paparazzi played right into their hands, and they probably enjoyed the spectacle too.
8
Jennifer Lawrence Is Jennifer Lawrence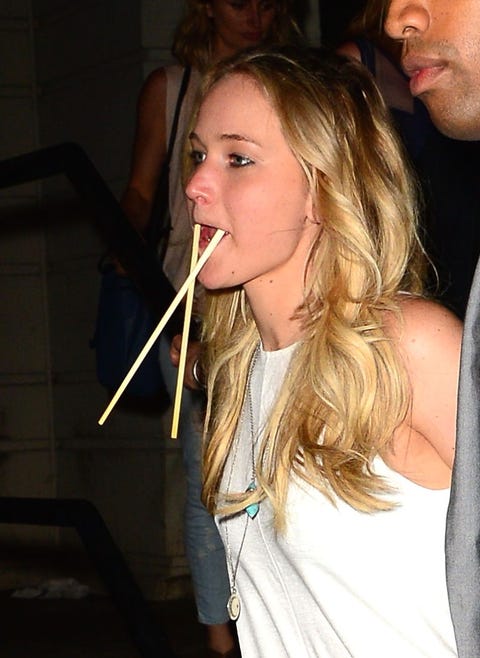 Never forget when JLaw left a restaurant using her chopsticks as walrus tusks and it made the HOF of any photos ever.
This content is created and maintained by a third party, and imported onto this page to help users provide their email addresses. You may be able to find more information about this and similar content at piano.io