50 Pics of Celebrities Enjoying the Great Outdoors
You: "Nature, ew." Them: [rolls around in the grass].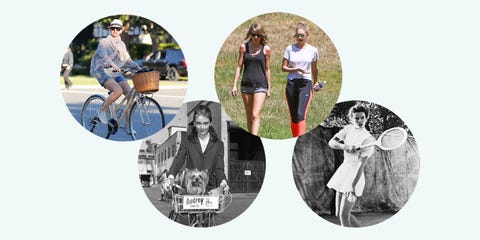 "Go outside," they said. "It'll be fun," they said. But apparently outdoor activity *can* be not-horrific, as shown by these 50 photos of famous people doing them, whether it's hiking in full makeup or cruising around the urban jungle on a Citi Bike (a summer-date favorite of Leo DiCaprio's).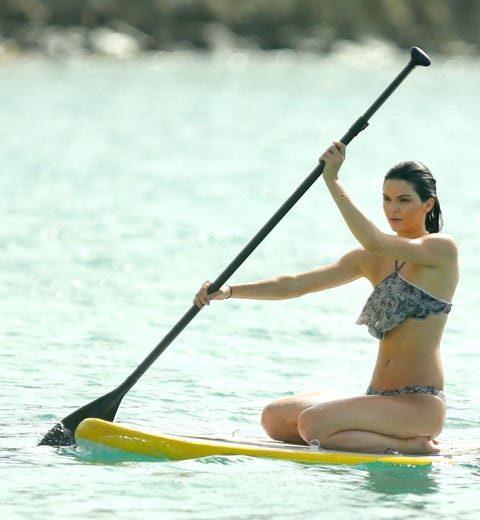 Kendall Jenner
Ah, yes. It was 2015 when model/entrepreneur Kendall Jenner went seated paddleboarding in St. Bart's.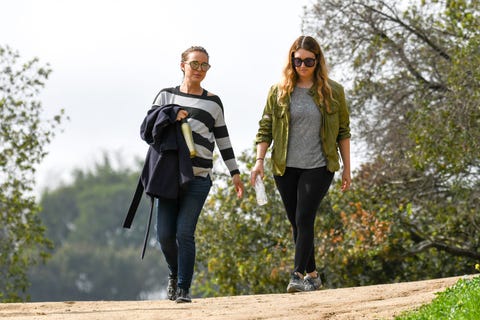 Natalie Portman
Do people in L.A. take "walking meetings?" That sounds real.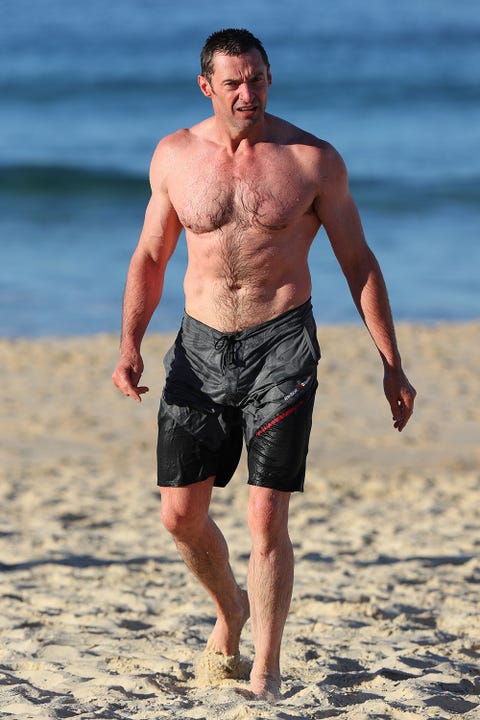 Hugh Jackman
And on the unreal-er side of things, here is Wolverine just gone for a dip.
Jackie Kennedy
Really accentuating those Camelot vibes.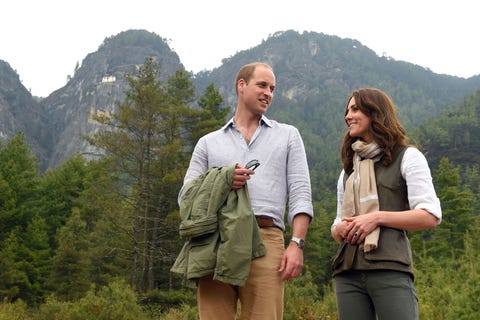 The Duke and Duchess of Cambridge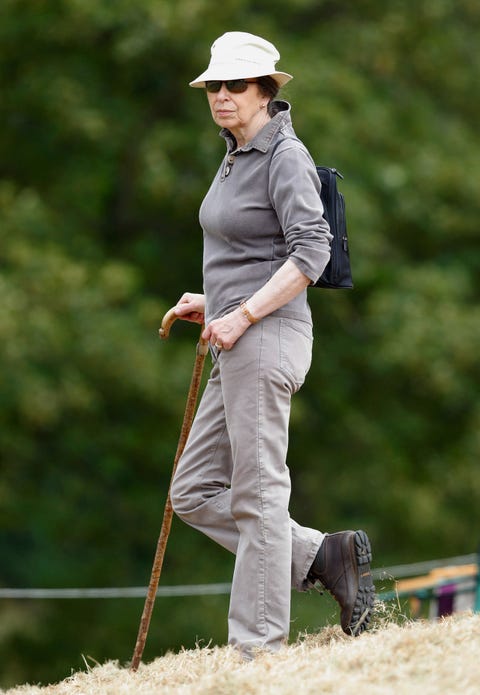 Princess Anne
Could definitely be an ad for...one of those brands that sells those clippy things that keep you from falling off a sheer cliff face.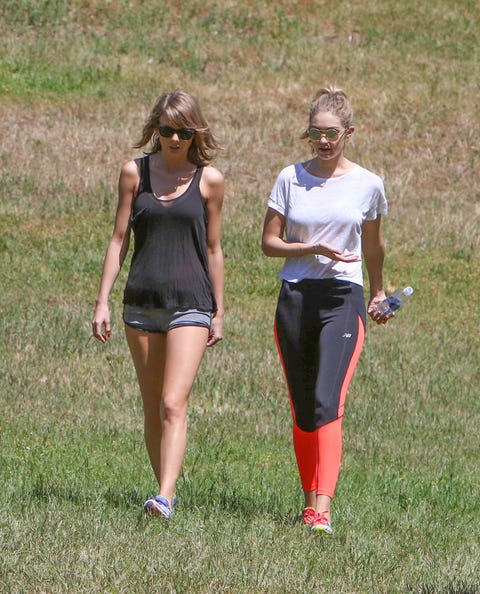 Taylor Swift and Gigi Hadid
She's not going backwards this time!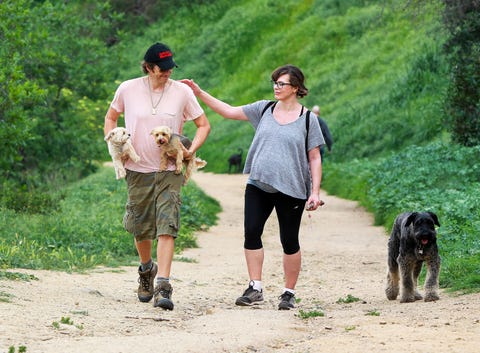 Milla Jovovich
Tag yourself. (I'm the left-most very good boy who's too hyper to walk himself.)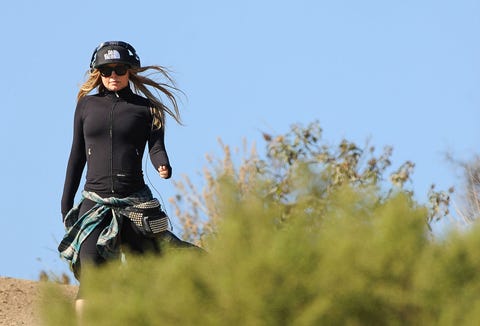 Fergie
Big love for the angle of this, which implies that the photographer might have been hiding amongst the shrubbery, possibly with a bunch of greenery taped to his hat for camouflage.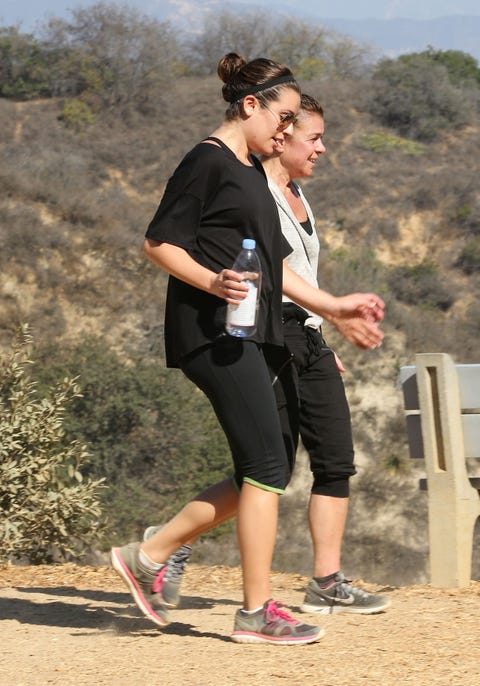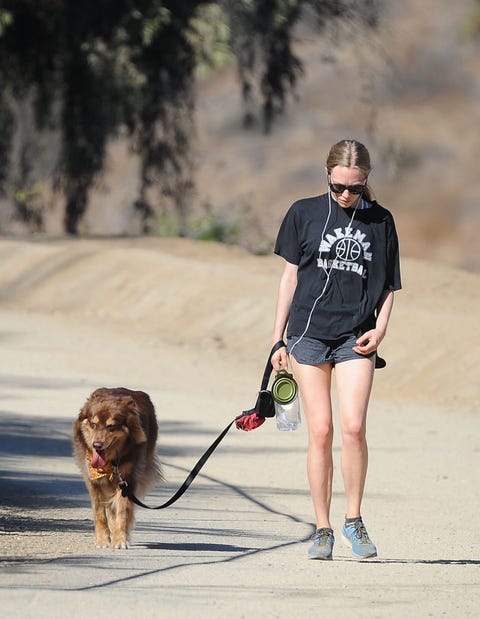 Amanda Seyfried
Right before this was taken, Amanda Seyfriend and Finn had a very important discussion about her career trajectory. (He still has opinions about her doing that Nicholas Sparks movie with Channing Tatum.)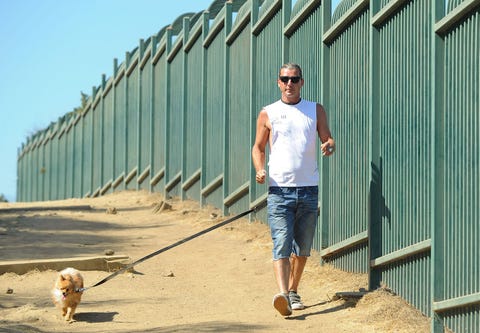 Gavin Rossdale
Two dudes out for a stroll.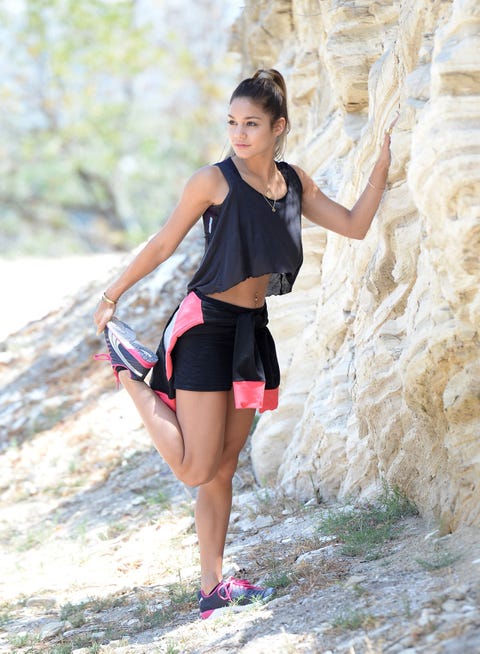 Vanessa Hudgens
Wouldn't want to cramp now, would we? Also, what is the light in California??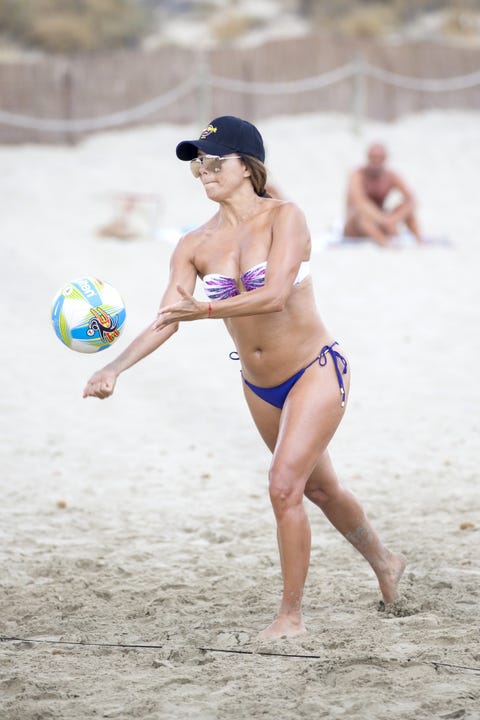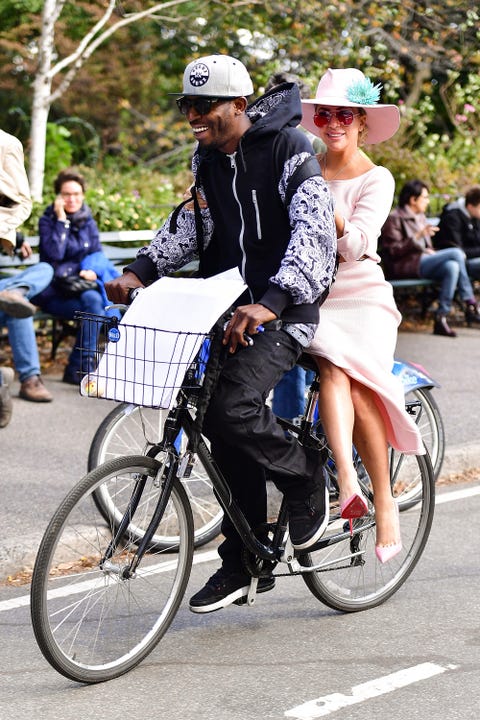 Lady Gaga and Giovanni Arnold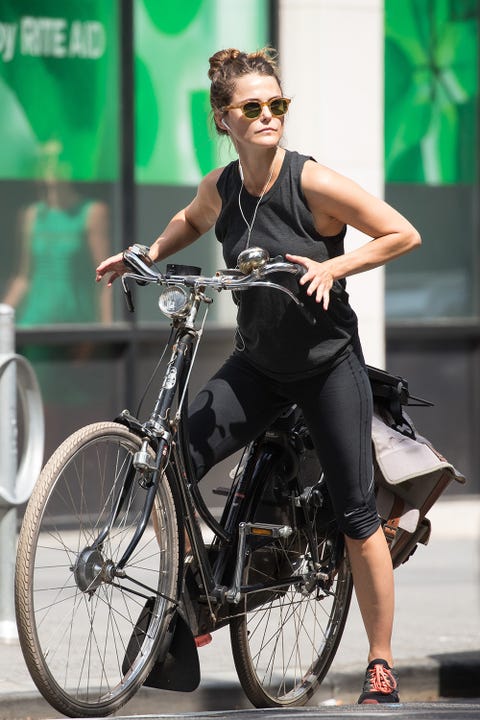 Keri Russell
Keri seems like the type of biker who would obey traffic signals and do the turn-y motions with her arms instead of plowing through people trying to walk here.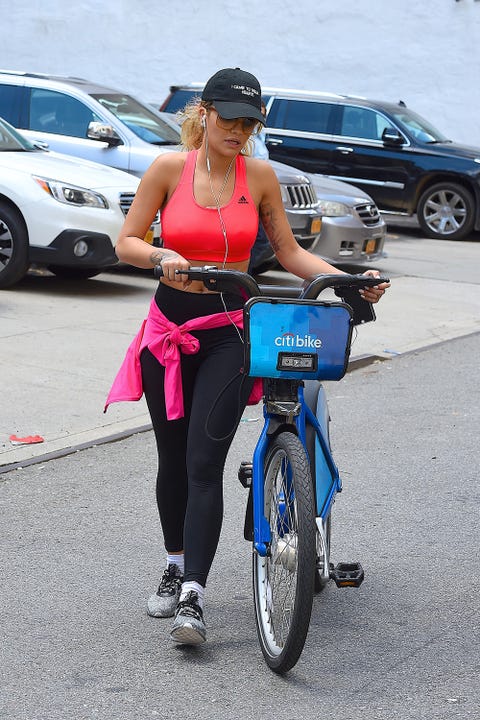 Rita Ora
Similar rules-of-the-road-abiding vibes from Rita Ora.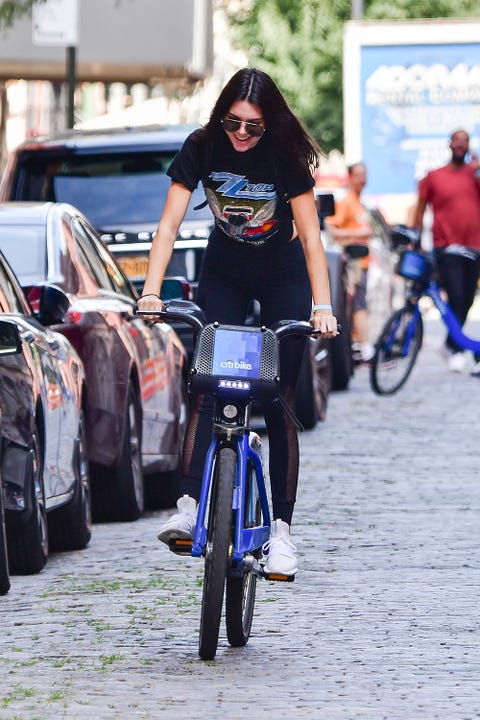 Kendall Jenner
More reckless ones from KJ in this shot.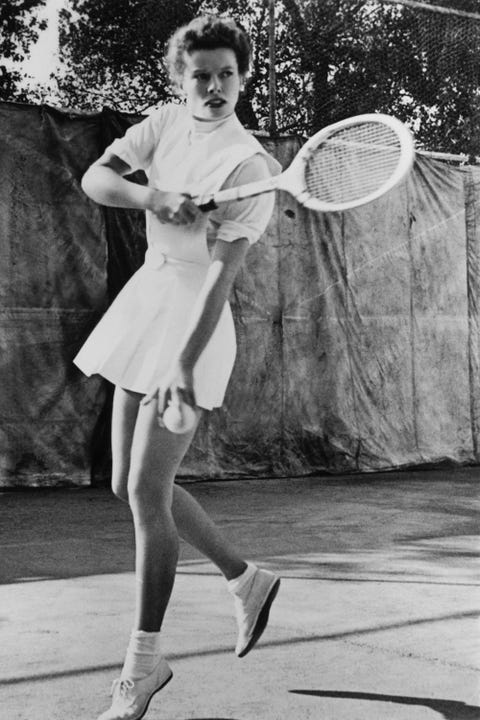 Katharine Hepburn
Pity the fool on the other side of the net.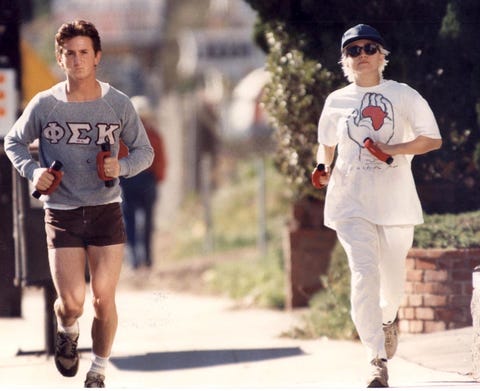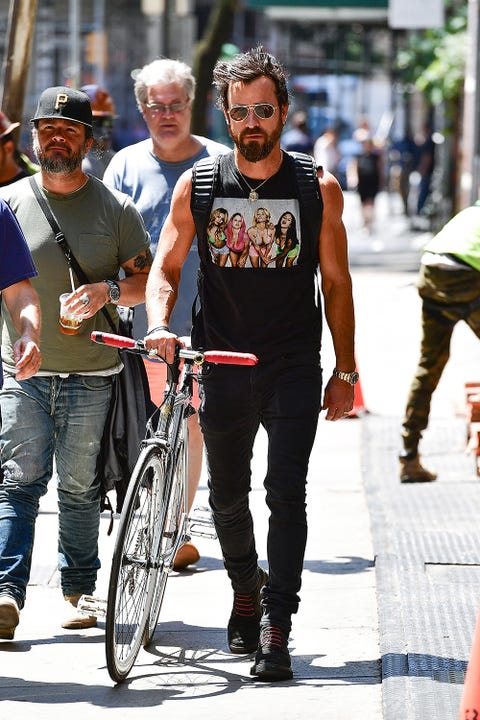 Justin Theroux
OMG @ the image on his shirt, though.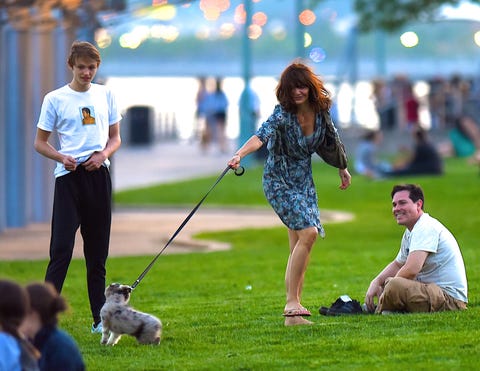 Helena Christensen
When you're a supermodel but your pup is like "We all know who really runs the show, Helena."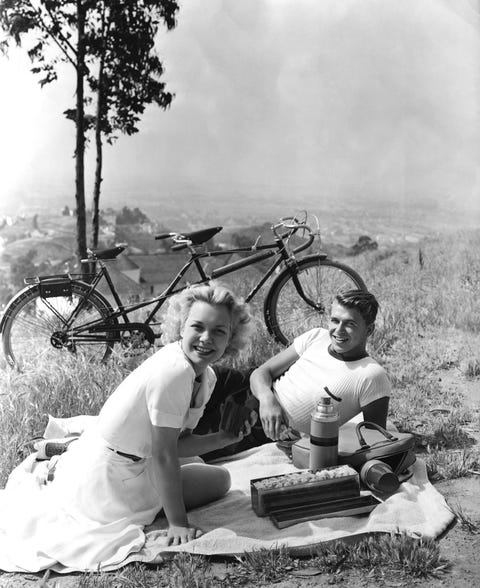 Jane Wyman and Ronald Reagan
Young Ronald Reagan could get it, especially in a setting as barf-inducing-ly picturesque as this.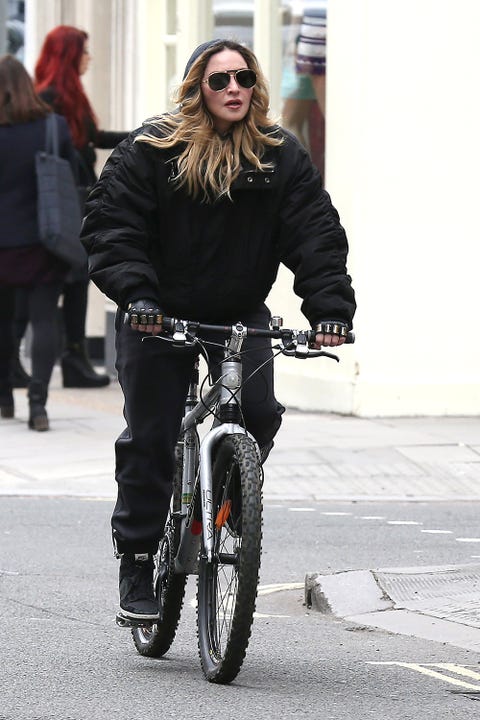 Madonna
A lady never leaves the house without her aviators, lipstick, and studded fingerless gloves.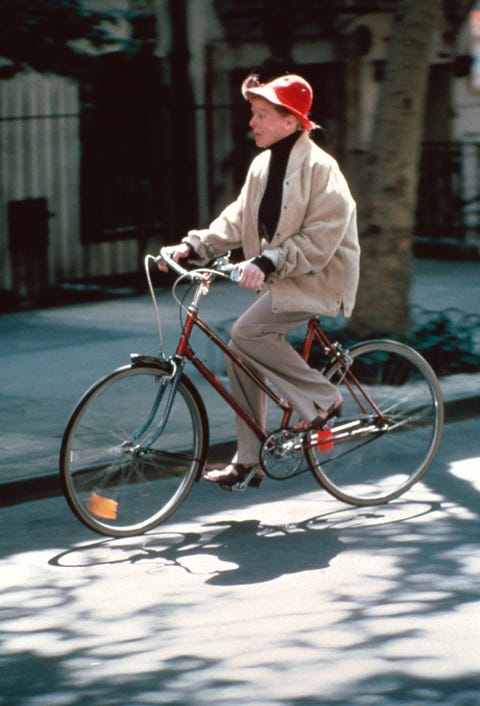 Katharine Hepburn
The picture of elegance. But then zoom in on her face and go, "Mood."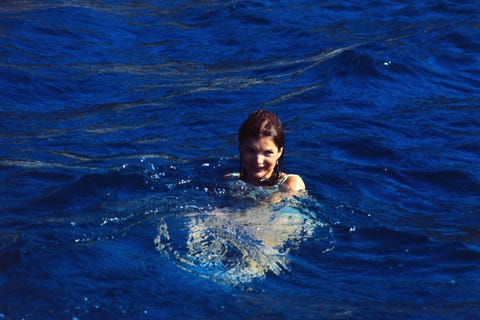 Jackie Kennedy
This WATER. (Was made for a Dolce & Gabbana fragrance ad.)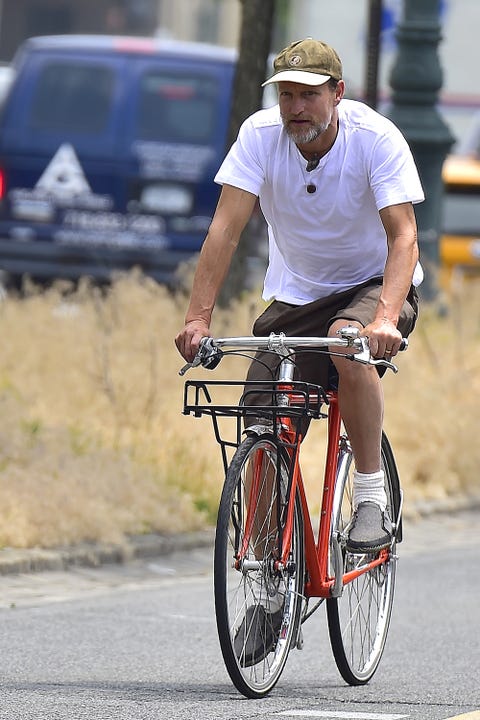 Woody Harrelson
On his way to steal your girl.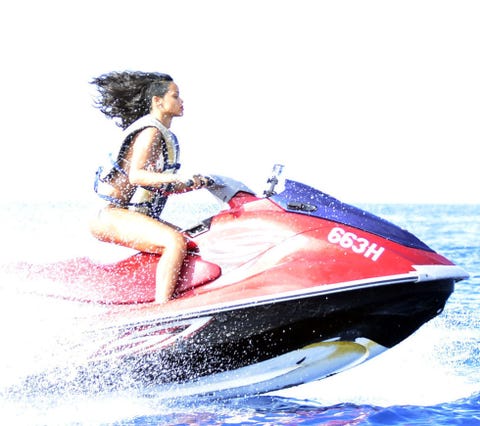 Rihanna
Could actually steal anybody's girl.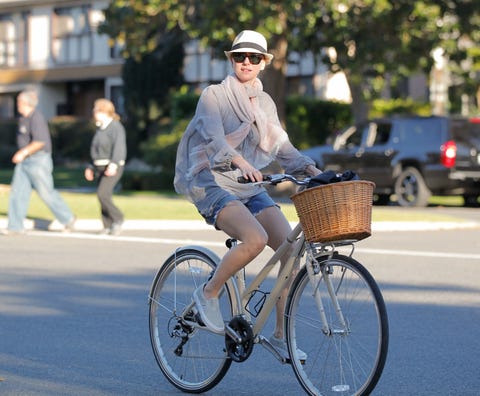 Naomi Watts
Basket! Bet it has a bell too.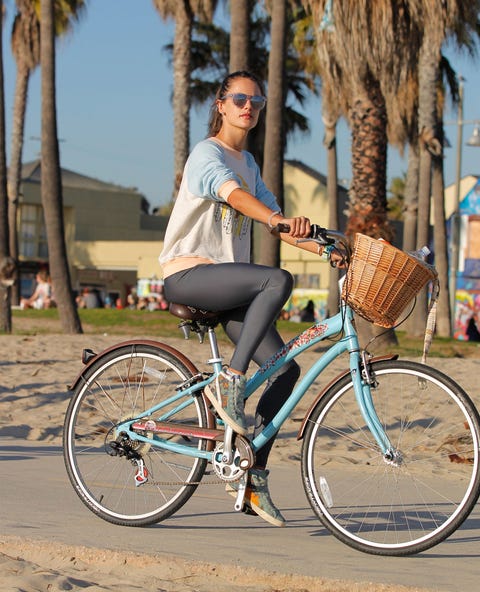 Alessandra Ambrosio
There to remind you that life isn't fair.
This content is created and maintained by a third party, and imported onto this page to help users provide their email addresses. You may be able to find more information about this and similar content at piano.io