'Game of Thrones' Star Lena Headey Calls for All Women to Have "Basic Human Rights"
No way she's Cersei Lannister.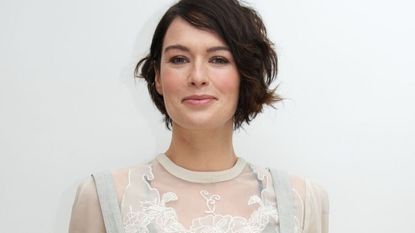 (Image credit: Archieves)
On Game of Thrones, Lena Headey plays a mother who will do anything to fiercely protect her children. Now, in real life, she's doing the same.
Headey, who plays scheming Cersei Lannister on the HBO show, is standing up for women's rights around the world. The 41-year-old is pregnant with her second child, a daughter, who is due in six weeks, and will likely grow up to be a badass feminist, just like her mom.
The actress wrote a guest blog post for the charity Plan International USA, asking people to donate to their I Am a Girl Safe Future project, which helps young women in Egypt. In her essay, she points out that her daughter has certain guaranteed rights, just because of where she's born:
"My daughter will have freedom of choice. She will be free to dance, to sing, to be educated in the fields that spark her passion, to marry if she wants, to marry WHO she wants, to remain single, or to fall in love with another woman. She'll be able to wear what she wants, put on lipstick, and read books that spark debate and expand her mind. She will be loved, protected, respected, and celebrated."
Headey points out that not everyone gets such a bright future. "All these things that should be, and will be, basic human rights, are a promise to my daughter," she writes. But she implores people around the world to take action for women's rights so "we can bring about the change we all wish to see." If Headey is half as effective as her GoT character is at getting stuff done, that change might be right around the corner.
Megan Friedman is the former managing editor of the Newsroom at Hearst. She's worked at NBC and Time, and is a graduate of Northwestern's Medill School of Journalism.