Your First Look at Meghan Markle's Wedding Dress in 'Suits' Is Here
And she looks absolutely flawless, obviously.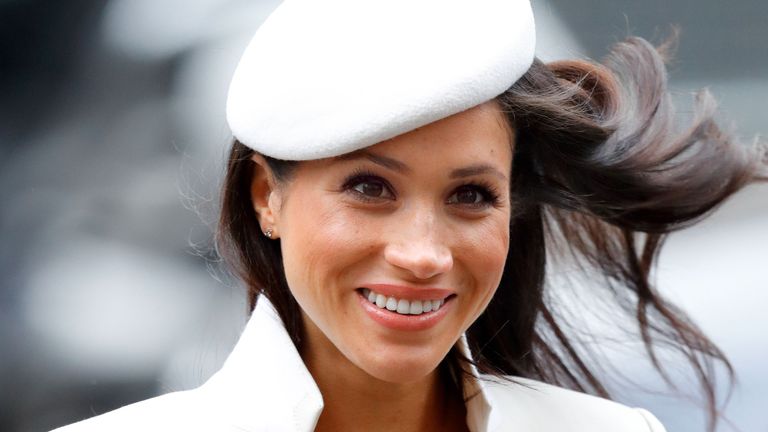 (Image credit: Getty images)
2018 is an incredibly busy year for Meghan Markle. Not only is she in the throes of planning her royal wedding to Prince Harry, which will take place on May 19, but her character on Suits is also getting married, just weeks before her actual big day.
RELATED STORIES
Entertainment Weekly has the first look at Markle's wedding dress on Suits, and she looks completely flawless. In the revealing photo series, we can see Markle walking down the aisle, her fiancé Mike waiting for her at the altar, and wedding guests Harvey and Donna looking on. Basically, you're going to be even more excited about the finale of Suits than you already were:
Suits: An exclusive first look at Mike and Rachel's 'magical' wedding (and the dress!) https://t.co/zrDcndulkkMarch 29, 2018
See more
By all accounts, the wedding looks like the perfect send-off for Markle's character Rachel, who is leaving the show at the end of the current series. Now that she's becoming a member of the British royal family, Markle doesn't have time to continue filming Suits, but fans needn't be sad. Because Rachel and Mike clearly get their happy ending.
Rachel's adventure is just getting started. #Suits airs Wednesdays at 9/8c on @USA_Network. pic.twitter.com/Yep3Vhbt6uMarch 24, 2018
See more
Patrick J. Adams, who plays Rachel's fiancé Mike on the show, told The Hollywood Reporter in January 2018 that he was ready to leave Suits when Markle did. He revealed:
RELATED STORY