There's About to Be a New "Fifty Shades of Grey" Book
E.L. James just made it official.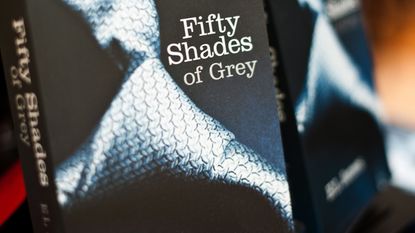 (Image credit: Getty Images)
E.L. James is celebrating Anastasia Steele's 27th birthday by giving us all a gift — an excerpt from her upcoming book!
Although "Fifty Shades" was originally supposed to be a trilogy, James released a fourth book from the troubled lothario Christian Grey's POV in 2015 and on Saturday, she took to her official Facebook to release an excerpt from yet another new book, tentatively titled "Fifty Shades Darker from Christian's Point of View." She is hoping the book will be released sometime in 2017.
"Good morning, all. I know you're anxiously awaiting the trailer, and that's happening… soon. In the meantime, in honour of Ana's birthday, there's this," she captioned the post, and millions of people creamed their jeans (sorry!) in anticipation.
Read the whole announcement below:
Follow Marie Claire on Facebook for the latest celeb news, beauty tips, fascinating reads, livestream video, and more.
I write on Fox's THE GREAT NORTH. Before that, I wrote and edited for Cosmopolitan magazine and the Jezebel blog. My writing has also appeared in the New York Times, The New Yorker, Esquire, VICE, Marie Claire, McSweeney's, California Sunday, BUST, Elle, Village Voice, Harper's Bazaar, LA Weekly, Eater, Fast Company, Mic, Atlas Obscura, and more. I co-host/co-produce a comedy/storytelling show on the first Friday of every month at Stories in LA. I have a degree in Film and TV from NYU's Tisch School of the Arts.