Who Is Dale Moss From Clare Crawley's 'Bachelorette' Season?
Spoilers ahead, obviously.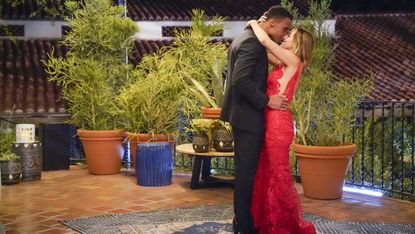 (Image credit: Craig Sjodin / Getty Images)
Spoilers for this season of The Bachelorette ahead. This actually might be the most dramatic season ever: Tayshia Adams has replaced Clare Crawley as this upcoming season's The Bachelorette. Crawley quit the show for a contestant named Dale Moss, who proposed to her shortly afterwards; Moss and Crawley are still together and happily engaged, and have been posting very cute snapshots of their life on Instagram.
The first few episodes of Crawley's season seemed pretty normal—we had dates, roses, one-on-ones, you name it—but it was obvious from day one that Moss is the frontrunner. (If you saw the first episode, you'll have seen that Crawley said, "I definitely feel like I just met my husband" after meeting Moss, and gave him the first impression rose.) And just a couple of episodes in, the rest of her contestants knew it, too. So Crawley bowed out to be with Moss and Adams took over the rest of the season. (You can see Tayshia's cast list here.)
Did Moss and Crawley meet before the show?
There were initially conflicting reports. According to a source talking to People, they found a way to chat with each other before the show.
However. The person who got in touch with her, it was revealed in the first episode, wasn't actually Moss, but contestant Blake Moynes—and Reality Steve, usually a very reliable source, says that Moss and Crawley actually hadn't spoken before filming started. But Crawley had had the chance to scope him out. RS writes:
Then, in Crawley's final episode, she reveals that while she didn't speak to Moss online before they met, she did see the Mother's Day tributes that Moss posted to Instagram. Moss' mom sadly died a couple of years ago, and he's been open about how deeply her life and death affected him; he has that in common with Crawley, who lost her beloved father a few years ago. (On Juan Pablo's season, we learned that Crawley's father made a video for her future husband before he passed.) In her final episode, Crawley tells Moss how much his tribute to his mother touched her, even though they hadn't yet met.
Fans of Crawley know how much she adored her late father, and she's said more than once that she swears on her dad's grave that she had no contact with Moss until night one. So at this point, it seems pretty clear that they didn't—and it really was, as they have both maintained, love at first sight.
What does Moss do for a living?
Moss hails from South Dakota and played football for South Dakota State University; he was also a practice squad player for the NFL. His bio says he played with the Green Bay Packers, the Tampa Bay Buccaneers, and the Chicago Bears. According to Life & Style, he "obviously loves working out, sports, of course, and anything involving health and fitness. He's very cautious about what he eats and likes to try new healthy things. He also loves dogs." (Perfect, because Clare also loves dogs, and hers even came to the mansion with her.) According to his Instagram, he's a Special Olympics global ambassador and does other philanthropic work, per his website.
Lots more photos at his website, but the man is gorgeous. He's modeled for Hugo Boss, Grey Goose, and John Varvatos, among others. Moss' Instagram is private, but he's already at 120k followers (and I imagine that number will absolutely grow). He calls himself a "entertainment host and media personality" and says that in addition to modeling he's "executive producing and providing creative direction to global brands such as Under Armour, Hugo Boss, Express, United Airlines and media outlets such as Vayner Media & One37pm."
He's also made appearances at film after-parties and NYFW:
What is Moss' relationship history?
Before coming on the show, Moss dated golfer Seema Sadekar. "When I met him, they had just broken up," explained an insider who knew Moss at the time. "My impression was he always wanted to get back with her. When it comes to girls, she's the one he would talk about the most."
The relationship was apparently "serious," but the two had broken up by the time Moss was tapped to be on the show.
Are Dale and Clare still together now?
They're still happily engaged! On Crawley's last episode, after she spends the night with Moss and tells the rest of her contestants that she's leaving the show, Moss proposes to her on camera, and she says yes. And they're still together, almost six months after all of that went down. True love is real, y'all!
Before that episode aired, Crawley was spotted wearing an engagement ring and tried to do damage control: "People have noticed I wear this ring on my wedding finger, and have asked why!" she wrote on Instagram. "The truth is because it is a commitment to myself first and foremost, to embody self-love." That much is true; Bachelor contestants and leads aren't allowed their engagement rings until the show airs. But, yes, she does have one, and it's huge, if you wondered.
Yes, there have been rumors about Moss, but Reality Steve, who by far is the best source for all things Bachelor, shot down those rumors in a blog post (phew!), saying that they aren't true and going as far as to call the source of the rumors irresponsible. Moss and Crawley haven't commented on the rumors, but Moss was spotted wearing what looked like a wedding ring, so they may actually be married now!
And he and Crawley have been posting so much adorable content together:
True love, y'all!
Celebrity news, beauty, fashion advice, and fascinating features, delivered straight to your inbox!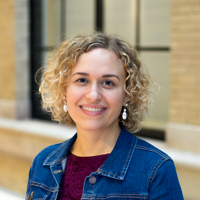 Katherine's a Boston-based contributor at Marie Claire who covers fashion, culture, and lifestyle—from "Clueless" to Everlane to news about Lizzo. She's been a freelancer for 11 years and has had roles with Cosmopolitan and Bustle, with bylines in Parents, Seventeen, and elsewhere. It's "I go to dinner," not "Her huge ego," but she responds to both.