The 2020 'Bachelorette' Season: Spoilers, Details, and More
Is this actually the most dramatic season ever?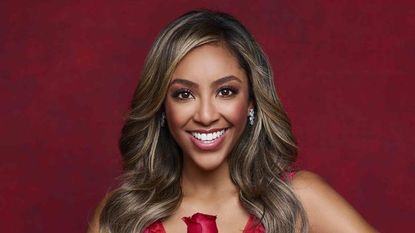 (Image credit: Kwaku Alston / ABC)
Marie Claire Newsletter
Celebrity news, beauty, fashion advice, and fascinating features, delivered straight to your inbox!
Thank you for signing up to Marie Claire. You will receive a verification email shortly.
There was a problem. Please refresh the page and try again.
This season of ABC's 'The Bachelorette' might actually be—drum roll—the most dramatic of all time. Both Clare Crawley and Tayshia Adams played the role of the Bachelorette this season, which finally began airing on Tuesday, October 13. According to spoilers from Reality Steve, their season features multiple Bachelor star cameos, at least one major villain, and two unexpected endings. And that's on top of the unprecedented switch-up, which saw Adams taking over from Crawley a few weeks into the show.
Okay, a refresher: First, Crawley was formally announced as The Bachelorette back in March; then the pandemic shut down filming until the summer; and then Crawley fell head over heels for a contestant, Dale Moss. Enter Tayshia Adams, a fan favorite from past seasons. When Crawley left her own season to be with Moss, Tayshia took over as The Bachelorette, and there was a cast shake-up—the 11 men Crawley eliminated did not come back, but four new men came in.
What happens on Tayshia Adams' part of the season?
Crawley was replaced by Adams at the very end of July 2020, slash the very beginning of August, and Reality Steve noted in early September that filming for Adams' season had ended. So it seems that Adams' season filmed for a month, which is a little shorter than the typical 40-60 days. That makes sense—Adams started out with less men than a typical Bachelorette, and with less episodes to fill. "Tayshia got screwed on her end in every way...All just felt very rushed," was Reality Steve's take.
Who wins Tayshia's season?
Per Reality Steve, Adams' top four are: Ben Smith, Zac Clark, Brendan Morais, and Ivan Hall, with Morais being particularly important. (This flew in the face of previous rumors that Bennett Jordan, a.k.a. "the Harvard guy," might win—in fact, Jordan didn't even make it to the top four.)

Fan-favorite Smith goes home first. Then things get interesting: While picking out a ring with Neil Lane—the only part of The Bachelorette this season that feels reassuringly familiar!—Morais gets cold feet and realizes he isn't ready to jump into another engagement. Remember that Morais, like Adams, was married before and has been open about not wanting to suffer a divorce again. (Morais' parents also didn't show up for Fantasy Suites, which suggests they might have disapproved.)
So Morais sends himself home. Per an earlier post by RS: "By all accounts, Brendan is who Tayshia wanted. And when he left, she was pretty distraught but still ended up picking somebody." (More on that in a second.)
Which leaves Ivan and Zac as Adams' final two—and there's a surprise re-appearance from Smith after Morais leaves, so he technically comes in third.
Is Tayshia engaged now?
Ultimately, Zac Clark gets Adams' final rose. Reality Steve, the main source of spoilers for all things Bachelor Nation, initially reported that he and Adams didn't get engaged—which was a big deal because, well, usually the lead gets engaged—but reported hours before the finale that they did, in fact, get engaged, writing:
"I'd be really shocked if she didn't get engaged at the end of this thing. So that bit [of] info was probably wrong. Tayshia has said the word husband and engaged so many times the last few episodes, it really makes no sense to get to the end and NOT have that. Hell, that's only happened twice in the last almost 30 or so seasons – Juan Pablo and Colton's. I just don't see that happening here. So she definitely picked Zac and good chance they're engaged."
But that doesn't mean it's smooth sailing in the finale; there's a promo in which Adams' dad tells her she could be making the biggest mistake of her life. Reality Steve noted in a frank blog post that he didn't know what was happening, exactly, but he did give this interesting tidbit: "Over the last month, I've had two different people tell me that Tayshia chose Zac at the end, at some point after filming they broke things off, and that she is currently back in touch with Brendan and they are slowly working on a relationship." He added: "This season has just been so weird...right now I think I know more about Matt's finale than I do Tayshia's."
Although he doesn't win, Smith does come back, as a promo for the finale confirms. Per Reality Steve, Smith tells Adams he's in love with her, and she has second thoughts about letting him go—but ultimately picks Clark.
Are Tayshia and Zac together now?
The big question! Wrote RS earlier in the season: "As for where they stand now, that's anybody's guess. Some people have told me they aren't together, some have told me they still are but it's not that solid, and some have said it's never gonna last. She's a SoCal girl who wants to be an influencer. He runs a sober living facility in NY. So that's where we stand at this point."
There is no After The Final Rose this year, so we'll have a different format for getting these questions answered. Per RS: "I guess they figured doing a live ATFR was out of the question. Could have something to do with how everything ends up, could not." Chris Harrison will probably check in on Adams and Clark, and potentially the other final four—none of whom were on The Men Tell All—via Zoom.
But a few weeks before her finale, Adams was spotted wearing what looks to be an engagement ring on her Instagram Story. Allow me to present the evidence:
Here's Reality Steve's take: "I can't imagine she'd be that stupid to take a pic with her ring on if she's engaged, but, we've seen people spoil it in the past, so I guess it can't be that unbelievable."
Does Tayshia's ex-husband Josh Bourelle show up?
On TikTok, an eagle-eyed user spotted that the captions for a Bachelorette preview credited a line to Josh Bourelle—otherwise known as Adams' ex-husband. This sparked a frenzy of speculation that Bourelle would appear on the season (I mean, it's The Bachelorette, can't you just see it?).
But Reality Steve, Adams, and Chris Harrison have all denied that Bourelle is appearing on Adams' season, with RS writing: "Uhhhh, no he's not...Chris Harrison says, yeah no, not happening. He doesn't know how her ex's name appeared in the closed caption, it wasn't on the network level, and her ex-husband has nothing to do with this season. "
What happened with contestant "Eazy" Nwachukwu?
Trigger warning: References to an alleged sexual assault ahead. Reality Steve had mentioned numerous times that Bachelor Nation should expect allegations to emerge about Eazy, who played a major role in this season and was a hit with fans. Those allegations came to light on December 18, when HuffPost published a major investigation into the contestant, which you can read here.
Celebrity news, beauty, fashion advice, and fascinating features, delivered straight to your inbox!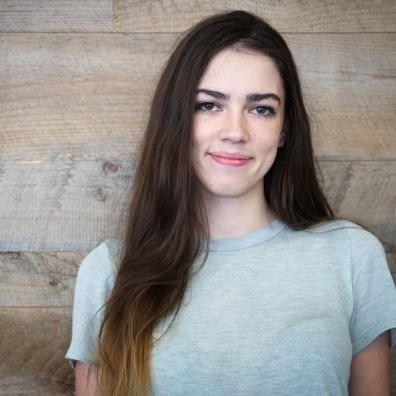 Jenny is the Director of Content Strategy at Marie Claire. Originally from London, she moved to New York in 2012 to attend the Columbia Graduate School of Journalism and never left. Prior to Marie Claire, she spent five years at Bustle building out its news and politics coverage. She loves, in order: her dog, goldfish crackers, and arguing about why umbrellas are fundamentally useless. Her first novel, EVERYONE WHO CAN FORGIVE ME IS DEAD, will be published by Minotaur Books in 2024.