'Unsolved Mysteries' Season One, Volume Two: Everything We Know
We finally have a trailer!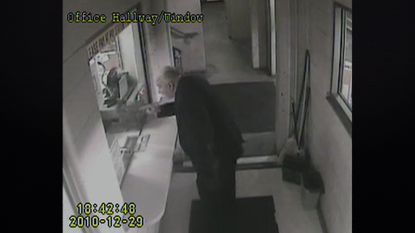 (Image credit: Courtsey of Netflix)
Finally confirming what we've all been hoping for, Netflix is bringing us six more episodes of Unsolved Mysteries. Mark your calendar for October 19 (the perfect way to celebrate Halloween? I think so!) because Netflix finally announced that's when we're getting a Volume 2 to the first season. In case you missed it, the first batch of episodes captured viewers' attention with their serious tone, the compelling personal interviews, the abundantly strange mysteries (I'll never forget that UFO episode), and in some cases the urgent calls for more information. Since being released, more than one of the cases have seen increased activity from law enforcement—the FBI is currently investigating Alonzo Brooks' tragic death as a hate crime—and tips and theories have come pouring in. So what do we know so far about these new episodes?
When is Volume 2 coming out?
On October 19, we'll receive all six new episodes as an official Volume Two. Fans have basically been asking for more episodes since the moment the first volume was released, but producer Shawn Levy explained that the process can be lengthy because of the serious (and often devastating) subject matter.
"We at 21 Laps—along with our partners at Cosgrove/Meurer Productions—made an early decision to have our storytelling dive deeper and establish a more intimate connection with the audience," Levy told IndieWire. "To do that, you need time. The people we're interviewing on screen are often revisiting deeply painful experiences that are traumatic and not easy to discuss. These new episodes will each focus on a single case that is produced, directed, photographed, scored, and edited at a high level. I think audiences are going to find it very satisfying."
Part of the reason the new season has been so well-received is because of its production quality and in-depth analysis, which has brought out people's amateur sleuthing skills as well as several leads that Unsolved Mysteries have deemed "credible."
Is there a trailer for the new episodes?
Yes! Weeks before the next volume of stories airs, Netflix dropped a trailer so all of us amateur sleuths can have an idea of what to expect when the next six episodes arrive.
"Why is it important to find out why a person died 25 years ago? People die all the time," the trailer says. "I think it's important for the family to know what happened to her."
The clip teases what kind of cases the next six episodes will focus on. From the video, it'll include tsunami ghosts, stolen kids, a lady in the lake, the Washington Insider Murder, a death in Oslo, and a death row fugitive. From how creepy this trailer is, October 19 can't get here soon enough.
What cases will be covered?
Not much. But we do know that, like the previous six episodes, this new batch will cover "unexplained disappearances, tragic events, and bizarre occurrences."
Creator Terry Dunn Meurer (who also was the original creator) did give a hint to the New York Post about the kind of story we might see. "Netflix is the perfect place—we can produce international stories and can also reach out to a worldwide audience to try and solve mysteries in different countries."
She added, "In the second six episodes premiering later this year there are two episodes shot internationally. Right now we're tracking cases in Brazil."
If you'll remember, the "House of Terror" Dupont de Ligonnès murders was covered in one of the first six episodes, and particularly generated interest at the time because some U.S. viewers were less familiar with what happened. So it sounds like there'll be something similar in this new batch, too.
RELATED STORIES
Katherine's a Boston-based contributor at Marie Claire who covers fashion, culture, and lifestyle—from "Clueless" to Everlane to news about Lizzo. She's been a freelancer for 11 years and has had roles with Cosmopolitan and Bustle, with bylines in Parents, Seventeen, and elsewhere. It's "I go to dinner," not "Her huge ego," but she responds to both.