Glenn McDuffie, Man Known as Kissing Sailor From Iconic Photograph, Has Died
He was 86 years old.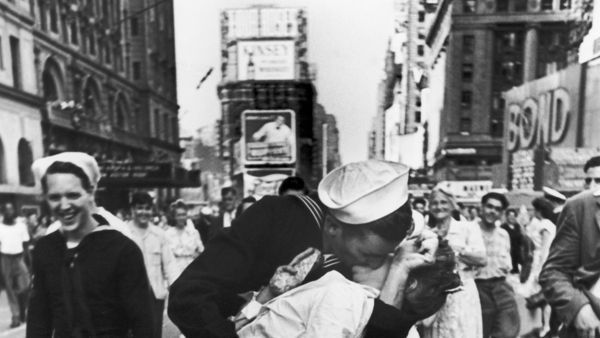 (Image credit: Getty)
Glenn McDuffie, the man who claimed to be the sailor featured in the iconic World War II Times Square photograph, died in a Dallas nursing home on March 9, the Associated Press reported last week (opens in new tab). He was 86 years old.
If you're anything like us, this image was either plastered on your bedroom wall, computer background, or screensaver at one point in life, and you might have even yearned to be on the other end of that kiss in another life. McDuffie was only identified as the sailor in the famous photograph, which was shot on V-J Day in 1945 for Life Magazine, about six years ago by a Houston Police Department forensic artist. The identification remained controversial due to multiple men claiming they were featured in the photograph. A 2012 book identified the sailor as a man named George Mendonsa and the nurse as a woman named Greta Zimmer Friedman (opens in new tab).
Though many assumed otherwise, the couple in one of history's most famously romantic photographs did not even know each other. McDuffie told the Associated Press that he was so excited when he heard the news of Japan surrendering that he ran out into the street, saw the nurse, kissed her, didn't utter a word, and headed to the subway. Not exactly as we might have imagined it, but iconic nonetheless.