The 12 Best Korean Dramas on Amazon Prime Video
While Prime Video's K-drama catalog is more sparse than other streamers', it boasts some underrated gems.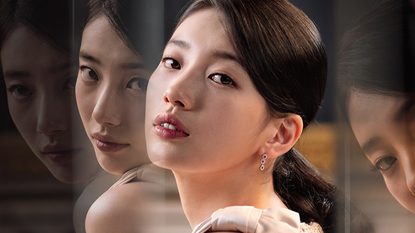 (Image credit: Coupang Play)
Marie Claire Newsletter
Celebrity news, beauty, fashion advice, and fascinating features, delivered straight to your inbox!
Thank you for signing up to Marie Claire. You will receive a verification email shortly.
There was a problem. Please refresh the page and try again.
As Korean entertainment continues to take over the globe, U.S. streamers are continuing to build up their selection of Korean dramas. While Prime Video's K-drama catalog is more sparse than other streamers', there are several underrated gems to be found, alongside its great selection of Korean movies. Below, we've listed some of the best K-dramas you'll find on Prime Video.
'Anna'
In this melodrama, Bae Suzy plays a woman who lives a grand, unpredictable life because of a series of small lies. Yu-mi (Bae) is a beautiful and talented high school student, but she's hindered by her working-class roots. When she's rejected from a prestigious university, she tells her parents that she got accepted. As she uses her beauty and some small untruths to build and maintain her life of luxury, Anna ultimately realizes that she has become someone she despises.
'The Killing Vote'
This thrilling drama based on a webtoon of the same name is building tons of buzz while currently airing on the streamer. Vigilante justice is determined via survey, as all citizens over 18 years old receive a text message polling them on a heinous criminal who avoided punishment from the law. If more than 50 percent of people respond in favor of a death sentence, Gaetal (which translates to "Dog Mask") kills that person. As police chase after Gaetal and attempt to stop the killings, three people (played by Park Hae-jin, Park Sung-woong, and The Glory's Lim Ji-yeon) become involved.
'Island'
This fantasy-action drama stars Kim Nam-gil, Lee Da-hee, and Cha Eun-woo as a trio of demon hunters. Chaebol heiress Won Mi-ho (Lee) is a new arrival on Jeju island, after a huge mistake lands her an unglamorous job as a high school ethics teacher. As she's quickly attacked by some of the evil spirits roam who free on the island, she's saved by immortal demon hunter Van (Kim), who seems to recognize her. Meanwhile, young priest Yo-han (Cha) is trains in exorcism methods under the tutelage of Mi-ho's mysterious Butler Jang.
'Heartbeat'
Woo-hyeol (2PM's Ok Taec-yeon) is a vampire with one wish: to become human and experience all-encompassing love. In his latest attempt to turn human, Woo-hyeol seals himself in a coffin to sleep for 100 years. However, one day before his transformation is complete, he's awakened by Joo In-hae (Won Ji-an), a cold-hearted school nurse who just inherited the mansion where he laid. Now half-vampire, half-human, Woo-hyeol lives in the old home with In-hae in this horror-cohabitation-rom-com.
'Payback: Money and Power'
This crime drama follows a revenge story set in the world of illegal finance. Eun Yong (played by Parasite's Lee Sun-kyun)—who grew up as an orphan before becoming a crime enforcer and financial mastermind—has been living peacefully off-the-grid in Mongolia. That changes when his prosecutor nephew Jang Tae-chun (Kang You-seok) tracks him down to ask for help finding out about a crooked investment advisor with powerful connections. Also part of the team is military prosecutor Park Jun-kyeong (Flower of Evil's Moon Chae-won), who's determined to learn the truth about her mother's mysterious death.
'May I Help You?'
On the first day of her new job as a funeral director, Baek Dong-joo (Reply 1998's Lee Hye-ri) discovers that she has the power to briefly resurrect and talk to the recently deceased when she touches them. These people often have last wishes, and Dong-joo has to grant 21 wishes in total to be freed of this power. Meanwhile, Kim Tae-hee (Lee Jun-young)—who works as a man for hire under the name Kim Jip-sa—encounters Dong-joo when he's hired by her boyfriend to break up with her in his stead. As their paths continue to cross, and their jobs, and fates, become intertwined in a series of life and death situations surrounding the wishes of the dead.
'My Roommate is a Gumiho'
Hye-ri also stars in this fantasy rom-com featuring one of Korea's best-known creatures from folklore, the nine-tailed fox. The titular gumiho, Shin Woo-yeo (Jang Ki-yong) has lived for 999 years and has stored up human energy in a bead to become human. One day, he encounters university student Lee Dam (Hye-ri) as she's trying to help her drunk friend, and in the shuffle, the bead falls out of Woo-yeo's mouth and into Dam's. The bead can only survive inside of a human for one year; if they don't get it out, she will die. Not wanting to lose his chance to become a human, Woo-yeo suggests living together until they figure out a solution.
'Jirisan'
This scripted adventure drama set at the real-life location Mount Jiri depicts the of rangers and other employees of the Jirisan National Park, who traverse the unexplored regions of the mountain to rescue lost hikers. The rangers are led by Seo Yi-kang (Jun Ji-hyun), the instinctive top trainer, and her rookie partner Kang Hyun-jo (Ju Ji-hoon), an ex-military officer who decided to become a ranger after experiencing a horrific incident on the mountain. When rumors start swirling about some of the mountain's mysterious regions, the intrepid rangers and staff are put to the test.
'Lost'
Warning: this contemplative, slow-paced drama starring Jeon Do-yeon and Ryu Joon-yeol deals with heavy themes including depression and isolation. Lost tells the story of two people: Lee Boo-jeong (Jeon), 40, who feels that she has reached the end of her potential and accomplished nothing; and Kang-jae, 27, who is afraid his life will never amount to anything. It follows these lost people as they find comfort in each other while seeking meaning in their individual lives.
'Witch's Romance'
Doctor Cha's Uhm Jung-hwa and The Marvels' Park Seo-joon star in this noona (older woman/younger man) rom-com. Ban Ji-yeon (Uhm) is an ambitious star reporter, so much so that she is often called a "witch" at work. The 39-year-old doesn't believe in love after a past incident where her boyfriend disappeared prior to their wedding. Sparks fly when she meets Yoon Dong-ha (Park) a 25-year-old part-timer who seems easygoing, but is also healing from trauma in his past. Despite their age difference, the pair find a lot in common as their lives become intertwined.
'Hogu's Love'
Parasite and Our Beloved Summer's Choi Woo-shik stars in this rom-com that deals with surprisingly heavy topics. Ho-gu (Choi), who has never been in a serious relationship, runs into his high-school crush Do-hee (Uee) for the first time in six years. While he's a hopeless romantic who tends to be naive, she's a national athlete who is frustrated at never getting first place. When Ho-gu goes to their high-school reunion, he's surprised that Do-hee remembers him, and jumps at the chance to spend time with her. However, Do-hee's hiding a secret that could destroy her career.
'Oh My Ghost'
This sweet romantic K-drama starring Park Bo-young includes a very fun and haunting twist. Bong-sun (Park), is an extremely shy woman who has trouble making friends and harbors a secret crush on Sun-woo (Jo Jung-suk), the star chef at the restaurant where she works. She's also the granddaughter of a shaman, who can occasionally see ghosts. It's only when she encounters Sun-ae, the ghost of a lustful virgin, that she becomes fully possessed. As her mousy personality suddenly changes, she catches the eye of Sun-woo.
Celebrity news, beauty, fashion advice, and fascinating features, delivered straight to your inbox!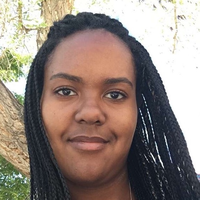 Contributing Culture Editor
Quinci LeGardye is a Contributing Culture Editor who covers TV, movies, Korean entertainment, books, and pop culture. When she isn't writing or checking Twitter, she's probably watching the latest K-drama or giving a concert performance in her car.