Clarins and FEED: A Beautiful Partnership
FEED, Lauren Bush's United Nations World Food Programme's burlap bag project, just introduced their first collaboration with luxury cosmetic company Clarins. World, welcome the FEED 15 Clarins Pouch.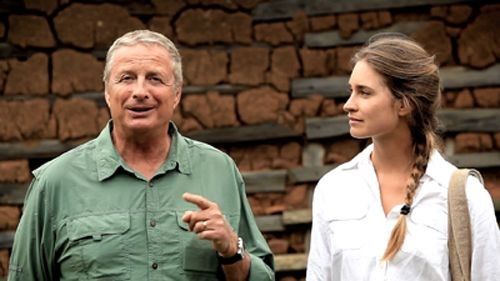 (Image credit: Marie Claire)
"With what we get, we make a living, but with what we give, we make a life," says Christian Courtin-Clarins, Clarins Chairman.
And with this mindset, skin care king Courtin-Clarins joined forces with FEED's Lauren Bush (legally, Lauren Bush Lauren now) nearly a year and a half ago to further Bush's work with the United Nations World Food Programme (WFP) School Feeding program. First introducing her signature burlap and organic cotton bags — reminiscent of the bags used by the WFP to distribute food — in 2006, FEED has since donated more than 60 million meals and $6 million to the cause.
For Courtin-Clarins and Bush's most recent joint venture, you are able to purchase the FEED 15 Clarins Pouch, a 100 percent organic cosmetic couch containing three of Clarins' best-selling products for only $32.50. Of course, each pouch provides 15 school meals to the WFP. By mid-2013, this FEED and Clarins partnership hopes to provide 1 million meals through the WFP to children in need — they are already halfway there. And this past May, only 10 months after the partnership began, Clarins produced the Million Meals Concert for FEED, which raised more than a million meals in a single night.
To join the fight to end world hunger and eliminate malnutrition in the world, purchase a FEED 15 Clarins Pouch of your own here.