50 Winter Movies for When It's Too Cold to Go Outside
Cozy up with a cup of cocoa and one of these classics.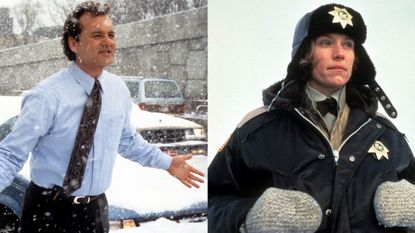 (Image credit: Getty Images)
Love winter (hot chocolate! Twinkle lights! Sweaters!), but hate the temperature? I get that! But winter brings with it an unparalleled level of coziness, setting the stage for the perfect night in with a blanket, hot toddy, and a good movie. And if you're a movie-watching purist, the cold, snowy weather outside might just put you in the mood to watch movies full of scenes of equally cold, snowy weather. If watching winter movies while snuggling up under a blanket on a real-life cozy, cold-weather night is your vibe, then don't worry: You're definitely not alone.
Whether you're in the mood for a snow-kissed romantic comedy, a drama set against the backdrop of a gorgeous winter wonder, or a terrifying, snowed-in horror movie, we feel you and your winter movie-craving vibe and we are here for you (and for that vibe, because TBH it's our vibe too). So go ahead and bookmark this page for the next time the weather outside is frightful and a night of winter-themed movies just sounds damn delightful.
1. 'The Chronicles of Narnia: The Lion, the Witch, and the Wardrobe' (2005)
Sometimes it can feel like winter weather will never end, but in The Chronicles of Narnia: The Lion, the Witch, and the Wardrobe, four children travel to a magical land where it is literally always winter (but, tragically, never Christmas), thanks to a curse from the villainous White Witch. If you need some family-friendly fantasy for your winter movie night, this is *the* pick.
---
2. 'The Shining' (1980)
Does winter weather make you wish you could just retreat to a place in the woods and/or mountains to think and work until the world warms up? Do yourself a favor and watch The Shining, based on the Stephen King best-seller of the same name, again before you go through with that plan.
---
3. 'Happiest Season' (2020)
This film is like winter bingo: Christmas, in Pittsburgh, with a sibling fight on an ice rink! This gloriously sweet movie nails the awkwardness between adult family members as they attempt (and fail) to have a drama-free holiday. This, while Harper (Mackenzie Davis) and Abby (Kristen Stewart) pretend NOT to be a couple, since Harper's not out to her parents. The ensuing shenanigans are even funnier, and sweeter, than expected. Plus, the festive setting is gorgeous.
4. 'Misery' (1990)
Serious question: What did winter do to hurt Stephen King? In Misery, also based on a book by the horror master himself, a famed novelist gets into a car accident in a remote town and is saved by his biggest fan. Unfortunately, said fan is off her freaking rocker and proceeds to hold the author hostage and force him to write her dream fanfic/be her captive BFF—in an or else kind of way.
---
5. 'Sunshine' (2007)
Granted, a good chunk of the movie takes place on a spaceship headed straight to the Sun, but it's because Earth is trapped in a constant solar winter. A team of astronauts have been tasked with "restarting" the Sun before everyone back on Earth freezes to death. So, you know, low stakes!
---
6. 'I, Tonya' (2017)
Whatever you think you know about the Tonya Harding story, I, Tonya will make you question it and (believe it or not) feel, if not sorry for Tonya Harding, at least some solid empathy for her. And, since a significant portion of the movie takes place on ice skating rinks, it's perfect winter watching.
---
7. 'Snowpiercer' (2013)
I mean, does it get colder than a "global freezing extinction event"? A train circles the globe at top speed so that the remains of humanity don't literally freeze to death. Even though it's not exactly a horror movie, the setting is so claustrophobic it'll make you rethink ever getting in a small space again. Plus, director Bong Joon-ho never lets us forget just how deadly the frigid temps can be.
---
8. 'Winter Sleep' (2014)
This slow-burn Turkish drama clocks in at about three(!) hours, but it barely feels like it—and the setting, a mountaintop in Cappadocia, Turkey, is basically its own character. The locals respond to the deepening winter and the loneliness it brings in different ways; This Palme d'Or winner has a lot to say about cabin fever bringing out the worst in all of us.
---
9. 'Home Alone' (1990)
Ah, Home Alone. The movie that taught a generation of kids that, if you find yourself home without any adult supervision and something scary happens, calling the cops is a terrible idea and setting deadly murder traps all over your house is a great idea—including icing every concrete step on your property.
---
10. 'Edward Scissorhands' (1990)
In classic Tim Burton fashion, Edward Scissorhands is a weird, creepy tale with a surprising amount of heart that can't overshadow its not surprising amount of eeriness. The snowy scenes in the movie (and all of Edward's ice sculptures) are hauntingly beautiful though—emphasis on the haunting.
---
11. 'I'm Thinking of Ending Things' (2020)
Speaking of haunting, in the latest from Charlie Kaufman, a new couple drives towards his family's remote house in the middle of a winter storm. But also, none of that might be true? The snowy setting makes the film's unsettling tone that much more isolating—watching this movie will make you feel better about being warm and toasty inside (and not being, you know, a character in a Charlie Kaufman film).
---
12. 'Serendipity' (2001)
Serendipity features one of the cutest of meet-cutes and the whole thing feels like falling in love in the middle of a snow globe. Pure rom-com magic.
---
13. 'Into the Wild' (2007)
Based on a true story, Into the Wild follows Christopher McCandless as he turns down a lucrative post-grad life in favor of donating everything he has to charity and embarking on a journey into the Alaskan wilderness.
---
14. 'The Thing' (1982)
A lot of the best (read: scariest) horror movies of all time involve a group of people, helplessly trapped somewhere remote with a terrifying monster/demon/alien/Scary Bad Thing hellbent on murdering them all. The Thing is one of these movies and its remote, you-can't-escape-the-terror locale is Antartica, where no one can help you because literally no one else is there.
---
15. 'Little Women' (2019)
This is basically hot cocoa in movie form. The best time of year is Christmas at the March household—sometimes festive, sometimes heartbreaking, always beautiful. Plus, it features an intense cold-weather scene that scarred me for years. No spoilers, but it involves a frozen lake (shudder).
---
16. 'The Apartment' (1960)
Drop everything and ask your parents about The Apartment, considered to be one of the greatest movies of all time. Jack Lemmon and Shirley MacLaine star in the romantic movie, set in mid-to-late-December (the film ends on New Years' Eve). Lemmon plays C. C. "Bud" Baxter, an insurance clerk with an apartment that he loans out to his bosses to have extramarital affairs in, hoping that it'll lead to a promotion for him. What actually winds up happening is he begins pursuing a relationship with Fran Kubelik (MacLaine), without knowing that she's having an affair with one of Baxter's bosses in the titular apartment. It's a classic film that no one would dare to suggest to remake, it's that good. Watch this one with a warm blanket and a glass of scotch.
---
17. 'Trading Places' (1983)
Trading Places is perfect for a Friday night in with your friends where you just want to laugh at every single thing that exists in the world. Starring Eddie Murphy, Dan Ackroyd, and Jamie Lee Curtis, Trading Places is a modern take of Mark Twain's The Prince and the Pauper. Ackroyd and Murphy play an upper-class commodities broker and a homeless street hustler who have been unknowingly pitted against each other in an elaborate bet. It's guaranteed to make you laugh hysterically. I mean, Dan Ackroyd shoves a salmon in his pants.
---
18. 'Planes, Trains & Automobiles' (1987)
If you don't like silliness, Planes, Trains, and Automobiles is not for you. If this list was a ranking of Silliest Movies, this one might come in first place—and is great for a chilly Saturday afternoon watch. Steve Martin? John Candy? A road trip comedy? Perfection. What's the movie about, you ask? Steve Martin plays Neal Page, an advertising executive on a trip to New York trying to return to Chicago to be with his family on Thanksgiving. He meets Del Griffith, a traveling salesman, when Griffith steals his cab, and the two of them wind up on the same plane to Chicago, which is diverted to Wichita. They decide then to try to get to Chicago by train, but that doesn't work out either. What's the last choice, you wonder?
---
19. 'The Lodge' (2019)
On the complete opposite end of the spectrum: A man leaves his new girlfriend and his two children in a remote house (he's never seen a horror movie before, clearly?). A snow storm traps the three of them inside. And then—terrifying things start to happen. You'll absolutely change your mind about snagging that isolated, winter-wonderland Airbnb you've been eyeing.
---
20. 'When Harry Met Sally' (1989)
It'd be a shocker if this didn't make the list, right? When Harry Met Sally... is one of the most classic rom-coms out there. The film spans ten years, revisiting the titular characters every five, and centering on Harry and Sally's differing views on relationships. I won't give the ending away, but every New Years' Eve you've ever had pales in comparison. Put on a sweater, put the scissors away (you won't look like Meg Ryan with bangs, sorry), and enjoy this film with a loved one.
---
21. 'Cool Runnings' (1993)
Feel the rhythm, feel the rhyme... Yes, this is the movie about the Jamaican bobsled team, and what's even better is that it's based in truth. When a Jamaican sprinter finds himself disqualified from the Olympic Games, he and a disgraced coach work together to form the first Jamaican Olympic Bobsled Team. It's somehow both the warmest and coldest film featured on this list, so it's great for sitting in front of a fire while drinking a cold drink, or lying on the couch, drinking hot coffee.
---
22. 'Coming to America' (1988)
In much the same way, Coming to America goes from the fictional country of Zamunda to the snowy streets of New York City, as Prince Akeem goes to Queens to find his queen (pun absolutely intended). These days it's not just a throwback, it's also peak New York winter in the '80s.
---
23. 'Groundhog Day' (1993)
Groundhog Day is one of those film concepts that takes an idea—inexplicably living the same day over and over again—and shows you what it's real life application would be like. Note: it wouldn't be fun. Bill Murray is at his comedic best, the plot is universally acclaimed, and honestly? The message at the end makes the movie. This one is totally meant to be enjoyed with a nice cup of tea and without worry that Punxsutawney Phil is going to see his shadow.
---
24. 'Ice Princess'
A veritable who's who of Hollywood in 2005—Michelle Trachtenberg, Kim Cattrall, Joan Cusack, Hayden Panettiere—Ice Princess is the delightful and suitably wintry story of a girl with a dream, and that dream is to turn down Harvard and ice skate.
---
25. 'The Nightmare Before Christmas' (1993)
The musical classic! The king of Halloween Town, Jack Skellington, discovers Christmas Town, and wants to bring Christmas back home to Halloween Town, but no one is having it, and they're very confused. Everyone has one friend who loves The Nightmare Before Christmas. Watch this one with them on a snowy afternoon.
---
26. 'While You Were Sleeping' (1995)
Any movie set in Chicago is bound to take advantage of how cold it gets there, and While You Were Sleeping is a great example of that—and Chicago itself is a character in the movie. After an unlucky streak in love, a hopelessly romantic Chicago Transit Authority worker Lucy (Sandra Bullock) saves her long-time crush, Peter from being hit by an oncoming train and doctors say he's in a coma. One misinterpreted comment later and Peter's family is under the assumption that Lucy is his fiancée (even though she and Peter have never actually even spoken), and they welcome her into their world with open arms. Only problem? She starts to develop feelings for Peter's brother (Bill Pullman). Take in all the winter greatness here in this classic romantic comedy.
---
27. 'Fargo' (1996)
I would consider Fargo to be one of the coldest movies ever, just in terms of general temperature and vibe. And yes, this is the same Fargo the show is based on, too. Jerry Lundegaard (William H. Macy) bungles a crime he should never have been involved in, and it all falls apart... because of the Midwestern niceties and persistence of Marge Gunderson (Frances McDormand, in a well-deserved Oscar-winning performance). If you like the series, you'll love the movie. And if you love seeing cold imagery on screen, you'll definitely love Fargo.
---
28. 'Bridget Jones's Diary' (2001)
It's a rom-com classic for a reason! It made Reneé Zellweger famous for a reason, too, and that reason is effortless charm. Bridget Jones isn't just a rom-com taking inspiration from Pride & Prejudice, it's a realistic love story with humor and heart, Chaka Khan and vodka. I adore this movie for so many reasons–the soundtrack, Colin Firth, Hugh Grant at his most frustrating–and it is one of the most wintery movies I've ever seen. Watch this one with your best friends, while wearing a horrible Christmas sweater.
---
29. 'Ice Age' (2002)
Hey, you asked for winter? I'm gonna give you winter, in the form of an actual Ice Age. There are five films in the Ice Age universe, and they're all pretty great, if you ask me. But the OG makes this list because it's the one that started it all: Manny, a wooly mammoth, meets Sid, a talkative ground sloth, and together, they find a human baby they must set out to return. Watch this one with your baby cousin who loves anything animated.
---
30. 'Love Actually' (2003)
Love Actually, or as it's known in my household, The Movie That Makes Me Cry To Joni Mitchell. I love Love Actually, and for a Christmas movie, it's all I can ask for. An anthology film covering the lives and ordeals of couples during the Christmas season? Sign me up! This movie is known for being the "Andrew Lincoln With Cue Cards" movie, but it really really deserves more than that. Settle in for a long night–the film runs 2 hours, 15 minutes– but you might actually believe in the end that love, actually is... all around.
---
31. 'Eternal Sunshine of the Spotless Mind' (2004)
Yet another occasion of "if you could do this, what would it be like?" Imagine being able to erase the memories of someone causing you pain. You'd do it, right? Without question – Eternal Sunshine of the Spotless Mind wants to blow that concept out of the water. When their relationship starts to go down the drain, a couple decides to undergo a medical procedure to erase each other from their memories. This one is perfect for a Saturday night, wrapped up in a blanket, having ALL of the feelings.
---
32. 'The Family Stone' (2005)
What goes perfectly with winter? A bit of family dysfunction. An uptight businesswoman accompanies her boyfriend to his free-spirited family's annual Christmas celebration and realizes she's nothing like them and doesn't fit in. Of course, it's Sarah Jessica Parker and Dermot Mulroney, so it's played for laughs. This one's great for a family viewing.
---
33. 'Just Friends' (2005)
Man, if you haven't been in this scenario or at least imagined what it would be like, you're lucky. After confessing his love to his best friend in high school and getting told she wants them to be "just friends," Chris Brander (Ryan Reynolds) grows into a successful and attractive record producer who still pines for his high school best friend, and returns to his hometown to try to win her heart. It's a funny movie, and it'll make you have a little bit of nostalgia for the past.
---
34. 'March of the Penguins' (2005)
It's a documentary about the end of the Antarctic summer! Has anything ever been this cold? March of the Penguins follows the emperor penguins through the South Pole on their journey to their traditional breeding grounds during their mating rituals. Who doesn't love penguins?!
---
35. 'Rent' (2005)
Sure, Rent has received some backlash in recent years—it's a play about adults not understanding they have to pay rent to live where they want to, for one thing—but the movie gets the anti-holiday sentiment correctly. There's no heat in their apartment, it's Christmas, and there's a ton of talk about AIDS. But it's a musical! It has a happy ending! If anything, you can try to hit the whistle note in 'Seasons of Love.' I believe in you.
---
36. 'Harry Potter' (Any of Them)
Yes, I do mean all of the Harry Potters. If you've been living under a rock, Harry Potter is the story of the boy wizard who lived. But it's so much more than that, of course! The snow and Christmas imagery is enough to warm the hearts of even the most warm-blooded muggle. Plus, there's enough movies in this series to get you through a blizzard.
---
37. 'Happy Feet' (2006)
Maybe I love penguins. Maybe I love Elijah Wood (this is his third appearance in this list) maybe I just really love the cold. Or it's all of the above! But if you don't find yourself charmed by the idea of a tap-dancing penguin trying to find his heart song, I don't think this is your arena, but also, who are you?
---
38. 'The Holiday' (2006)
Kate Winslet. Cameron Diaz. Jude Law. Jack Black. It's a powerhouse of romantic comedy greatness, and it'll make you want to look into a house swap, pronto. The Holiday isn't just your basic romantic comedy, though—it's a showcase for some of the most gorgeous houses you've ever seen, and it's actually funny. Watch this one with your aesthetic-forward friend.
---
39. 'Winter's Bone' (2010)
The movie that launched Jennifer Lawrence's career, Winter's Bone is a rough watch in terms of sentiment, but not in terms of quality. Lawrence stars as a teenage girl in the rural Ozarks of Missouri who must locate her missing criminal father to protect her family from eviction. This one is perfect for a Saturday night watch alone, and you might just want to go to bed after it's over. The feelings are real, they're rough, and by the end, you might be a little emotionally exhausted.
---
40. 'Frozen' (2013)
Let it go, let it goooooooooooo... this is the film that birthed the earworm of a century. Frozen is a force, producing spin-offs and a Broadway musical, but the OG is always a great choice. Watch this one with all of your younger cousins and ask them "Do you want to build a snowman?"
---
41. 'Force Majeure' (2014)
The only other foreign-language film on this list, but it's a good choice. Telling the story of familial tension after the patriarch attempts to abandon them during an avalanche, this film hits HARD. And for good reason, of course. Watch this Swedish film by yourself, definitely not with a partner you've been fighting with.
---
42. 'The Revenant' (2015)
It's not just Leonardo DiCaprio fighting with a bear, it's also a freezing cold tale of the lengths man will go to get vengeance for someone he loves. Leonardo DiCaprio won an Oscar for this performance, but it's more notable that everyone in the cast basically got hypothermia. Now that's what I call method acting!
---
43. 'Last Holiday' (2006)
After discovering that she only has a few weeks to live, a department store employee cashes out on her savings and makes her fantasy vacation in the snowy mountains of the Czech Republic a reality. Starring Queen Latifah and the forever snack that is LL Cool J, The Last Holiday is perfect for a snow day; you may not be able to go skiing in this blizzard, but at least you get to watch the Queen have a good time on the slopes!
---
44. 'The Day After Tomorrow' (2004)
In case you couldn't tell from the current state of our environment (the polar ice caps are melting, and the Amazon rainforest is burning), climate change is real. This 2004 science fiction disaster film imagines a world in which the effects of environmental damage are irreversible, starting a rapid chain reaction of terrifying and lethal natural disasters, including a second Ice Age. Watch this with anyone doubting the seriousness of climate change—hey, has anyone shown this to the government yet?
---
45. 'The Mountain Between Us' (2017)
Idris Elba and Kate Winslet get stranded in the bitingly cold wilderness of Utah and have to put their differences aside in order to survive a deadly snowstorm. Now, I'm seriously cold-averse and have absolutely no survival skills whatsoever, but I too would like to be stuck in the middle of a blizzard with Idris Elba lovingly carrying me through the snow. *sigh*
---
46. 'White Christmas' (1954)
In this Irving Berlin musical, a male song-and-dance duo teams up with two singing sisters to save their ex-general's winter lodge. If the Vermont winter and the classic Christmas carol aren't enough to get you in the winter mood, there's also a lovely song all about snow.
---
47. 'Snow White and the Huntsman' (2012)
In this reimagining of the fairy tale, Kristen Stewart's Snow White runs into the dark forest to escape her stepmother, a youth-sucking Queen, played by Charlize Theron. The Queen sends The Huntsman (Chris Hemsworth) to bring her back, but instead he decides to help her take back the kingdom. Lots of barren trees and wintry medieval vibes in this flick, and if you want more, check out the aptly-named prequel The Huntsman: Winter's War.
---
48. 'A Charlie Brown Christmas' (1965)
It's Christmas for Charlie Brown and the Peanuts gang, who are shopping for Christmas trees, ice skating, and planning their holiday pageant. In between the wintry scenes, Charlie Brown wonders about the true meaning of Christmas. Required viewing for your inner child, no matter what time of year.
---
49. 'Hanna' (2011)
Sixteen-year-old Hanna (Saoirse Ronan) was raised in the remote wilds of Finland to be an expert assassin, trained by her ex-CIA agent father (Eric Bana). Her life changes when her father sends her on a mission to kill a ruthless operative (Cate Blanchett), and Hanna learns the secrets behind her life and her father's past. If you're looking for hunting and fight training in the snowy woods, this is the film for you.
---
50. 'Cool Runnings' (1993)
Based on the true story of the 1988 Jamaican Bobsleigh Team, this heartwarming flick follows four men as they train for the Winter Olympics, in a sport they've never tried and a climate they've never experienced. In the hilarious scenes where the Jamaican men try to get used to the snow, we totally feel their pain.
Marie Claire email subscribers get intel on fashion and beauty trends, hot-off-the-press celebrity news, and more. Sign up here.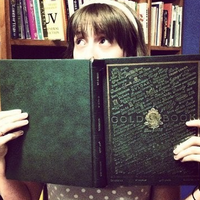 Kayleigh Roberts is a freelance writer and editor with more than 10 years of professional experience. Her byline has appeared in Marie Claire, Cosmopolitan, ELLE, Harper's Bazaar, The Atlantic, Allure, Entertainment Weekly, MTV, Bustle, Refinery29, Girls' Life Magazine, Just Jared, and Tiger Beat, among other publications. She's a graduate of the Medill School of Journalism at Northwestern University.