The 45 Best Movies for Girls' Night
Grab the popcorn and wine—we're staying in tonight.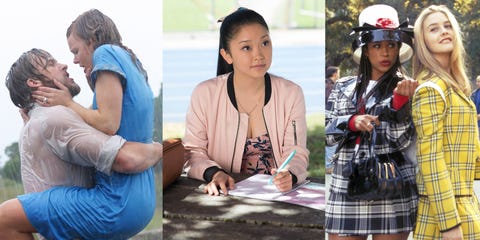 Sometimes, you really just want to get all dressed up with the girls, head to the nearest bar, and dance the night away. Other times, you'd rather stay in for the night, clad in your most comfortable pajamas, scarfing down a buffet of unhealthy meals, and gossiping with your friends over endless glasses of wine. For the evenings when you prefer to stay in and kick it, it's essential that you gather around your television screen for a mandatory viewing of some feel-good film that will inevitably leave you in stitches or in tears. Ahead, the 45 best movies to watch during your night in with your squad.
This content is created and maintained by a third party, and imported onto this page to help users provide their email addresses. You may be able to find more information about this and similar content at piano.io