Every Christmas Movie On Netflix, Ranked
Just in case you don't want to watch A Christmas Prince again. Not that that's a bad thing.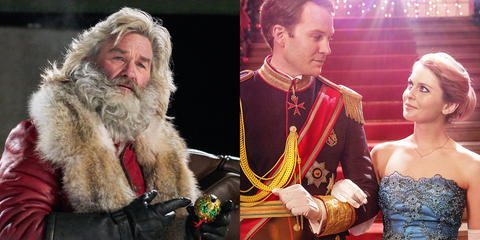 Ah, the holiday season. The time to gather around the fireplace, open presents, and drink a little too much eggnog. And the best way to get into the Christmas spirit starts with the overconsumption of holiday films. With Freeform, The Hallmark Channel, Lifetime, and now Netflix, we've never had more options when it comes to #ChristmasContent. But which are worth having on in the background while you finish your online shopping? Never fear, Christmas elves! We've got you covered: from the cheesy holiday rom-com, to Cool Santa Claus, we're breaking down the Netflix Original Films (that means no TV specials, and also nothing that Netflix didn't create themselves).
This content is created and maintained by a third party, and imported onto this page to help users provide their email addresses. You may be able to find more information about this and similar content at piano.io