Editors handpick every product that we feature. We may earn commission from the links on this page.
57 Gift Ideas for Your Boyfriend When You Don't Know What to Give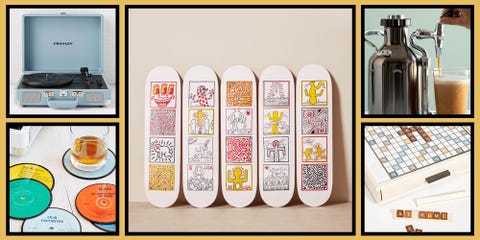 When I typed "what to buy your boyfriend" into Google, I received over 887 million search results. Not particularly surprising—buying presents for guys is kind of difficult!—or helpful. If your S.O. isn't particularly materialistic or vocal about his wish list, you have nothing to go on. The best thing to do in this case is make a list of things he might like or reach out to his closest guy friends to figure out his hidden wishes. Before you send that mass group text, however, I brainstormed 57 gift ideas, from the surprisingly affordable to the super luxe, to help get you started. Whether it's the holidays, his birthday, or your anniversary, we promise you won't be stuck wrapping up a tie. Once you're done finding a present for your guy, check out the best gifts for your mama and sister—you are on a gift-giving roll this year.

This content is created and maintained by a third party, and imported onto this page to help users provide their email addresses. You may be able to find more information about this and similar content at piano.io