Editors handpick every product that we feature. We may earn commission from the links on this page.
The Last Best Thing I Read: 8 Editors' Recommendations for Surviving Travel Season
Nothing says "Stay back" like a hardcover.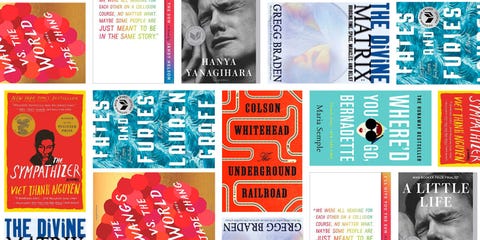 Courtesy, design by Betsy Farrell
Some people see holiday travel as an endurance test of human patience and how long you can hold it in before your bladder explodes. Others are like "Sweet. I've got nothing to do for awhile except enjoy this novel that's been sitting on my nightstand for ages." Whatever camp you're in, here, 12 editor-approved books for keeping yourself entertained during hours of driving/flying/sitting on a tarmac when you're meant to be flying.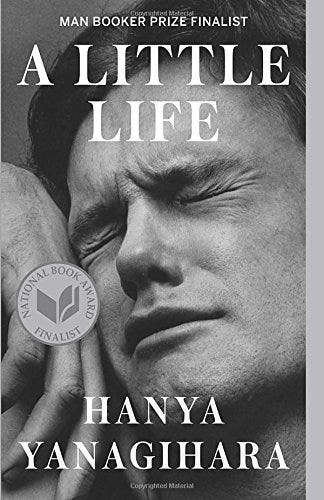 'A Little Life' by Hanya Yanagihara
"I cried harder than I've ever cried before while reading this book—oftentimes in public, joy!—but it was so amazing and moving. It's very dark and can be brutal to read at times, but it's super long, which means it'll last you the whole vacation! Packing light is my favorite." —Rosa Heyman, social media editor
$17, amazon.com.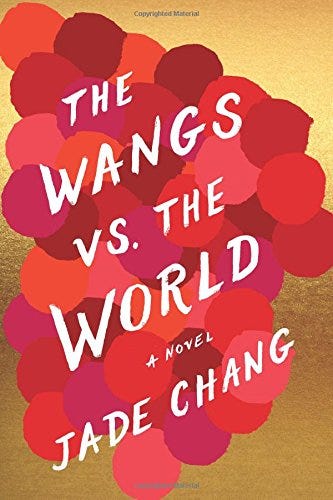 'The Wangs vs. the World' by Jade Chang
"Do not read if you're not prepared to FaceTime your mom at 1 a.m. weeping harder and louder than you've ever wept before, even though you thought your body was no longer capable of producing real sobs. Thanks, Book of the Month, for the surprise tear-duct check, and for introducing me to this thoughtfully told story about a family I know as well as my own (minus the driving-cross-country-after-losing-all-our-money bit)." —Chelsea Peng, assistant editor
$26, amazon.com, bookofthemonth.com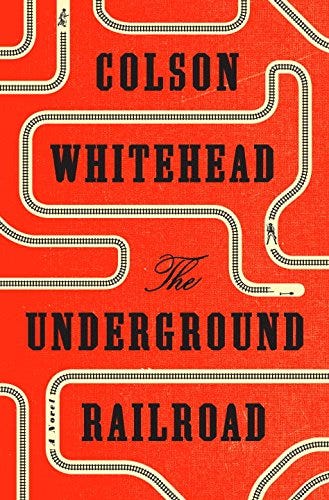 'The Underground Railroad' by Colson Whitehead
"It's equal parts devastating and hopeful. Okay, 'equal' might be an overstatement—it's pretty haunting. But the relentless bravery of Cora, Whithead's protagonist, will give you hope for a happy ending no matter how many times you cry, gasp aloud on the subway (hi), or have to put it down because you feel overwhelmed." —Jen Ortiz, senior editor
$27, amazon.com.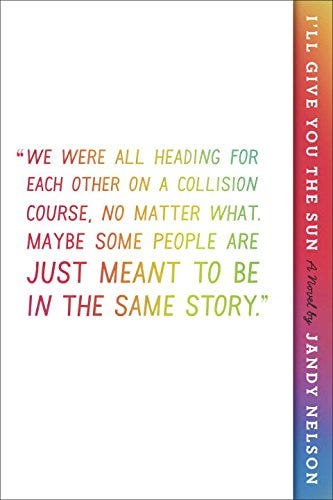 'I'll Give You the Sun' by Jandy Nelson
"I like YA books, and I don't dare deny that. Their archetype is built on the foundation of 'firsts'—and that's exciting and relatable and full of emotion. This one centers around the twins/sister and brother Jude and Noah, who used to be close, but barely talk to each other at the age of 16. The novel is an exploration of why—while tackling identity and family, as well." —Samantha Leal, senior editor
$10.99, amazon.com.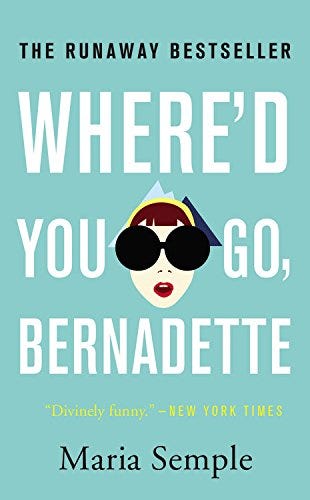 'Where'd You Go, Bernadette' by Maria Semple
"I am SUPER LATE TO THE GAME on this one, but finally got around to reading Where'd You Go, Bernadette and *loved* it. Such a fun, riveting story and such engaging writing. Highly recommend for planes, trains, and escapes from your family." —Jessica Pels, digital director
$14.99, amazon.com.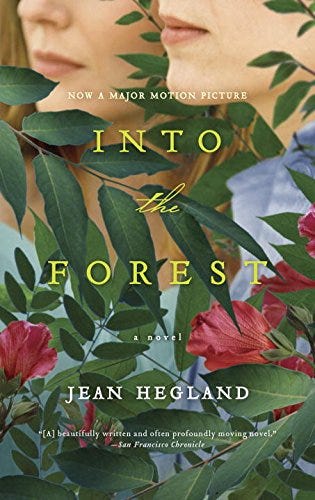 'Into the Forest' by Jean Hegland
"Two teenage sisters vs. the forest in Northern California as an apt metaphor for patriarchy, etc. I'm not really one for 'survivalist stories' but this one is so beautifully rendered and the fact that the end of the world is marked by a national collapse of technology feels strikingly modern." —Koa Beck, senior features editor
$16, amazon.com.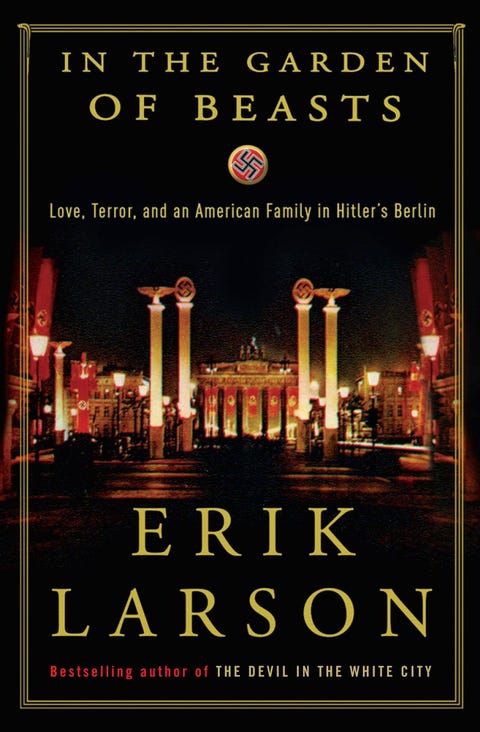 'In the Garden of Beasts: Love, Terror, and an American Family in Hitler's Berlin' by Erik Larson
"You don't have to be a big history buff to love any of Erik Larson's fascinating deep dives into the past. On my last vacation, I got sucked into In the Garden of Beasts, his historical narrative about the family of the American ambassador to Germany during the lead-up to World War II. From Ambassador Dodd's unheeded warnings to the U.S. government to take the German threat more seriously to his daughter's dalliances with Gestapo officers to the backstabbing among Hitler's ranks, there's so much intrigue to unpack here. It's the ideal page-turner for cozying up in a cabin or reading on some picturesque beach." —Lori Keong, assistant editor
$19, amazon.com.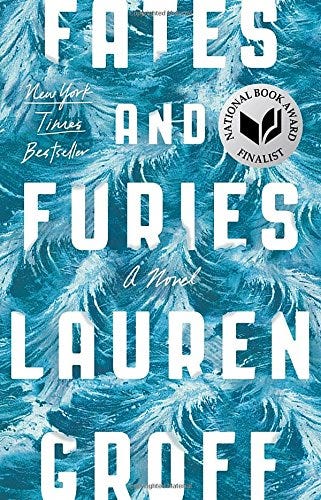 'Fates and Furies' by Lauren Groff
"The plot feels more substantial than a beach read, but it'll still entertain you in an uncomplicated, dreamy kind of way. It's a story about a marriage which totally appeals to my romantic side, but it also has a touch of Gone Girl to it." —Rosa Heyman, social media editor
$16, amazon.com.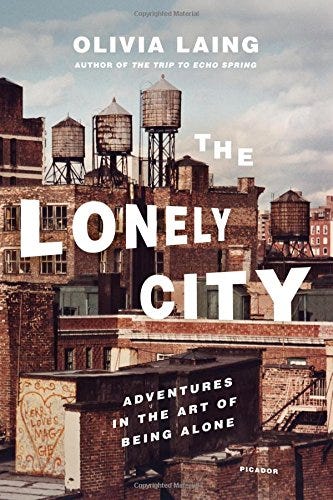 'The Lonely City: Adventures in the Art of Being Alone' by Olivia Laing
"I loved this book because it's a memoir/nonfiction hybrid—Laing explores her own loneliness in New York City as well as the loneliness of people like Andy Warhol, Edward Hopper, and other artists. It's gorgeously written, but is considerably more than just pretty sentences." —Koa Beck, senior features editor
$26, amazon.com.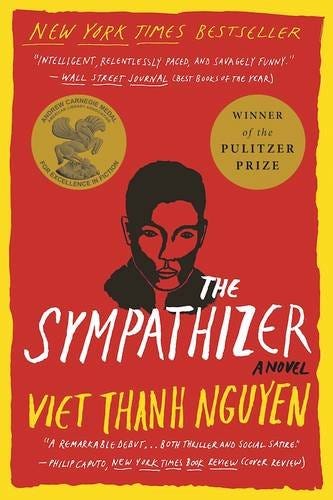 'The Sympathizer' by Viet Thanh Nguyen
"Currently reading, so I guess I'm lying. But it's *engrossing* so far. In a nutshell, it's about a half-Vietnamese, half-French captain who comes to the U.S. from Vietnam after the Fall of Saigon. While he builds a community, he also reports back to his Communist superiors. You know those books that try to be too much? Too funny, too intelligent, too academic? This is not that. Funny in an unpredictable way, with fast prose—it's just good." —Samantha Leal, senior editor
$16, amazon.com.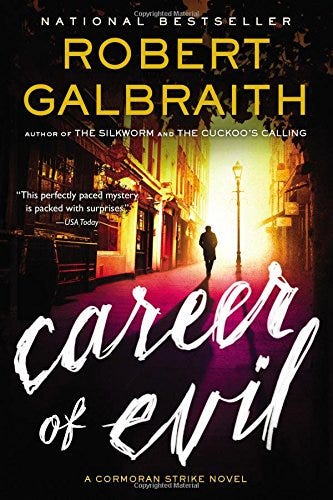 'Career of Evil' by Robert Galbraith
"The last good book I read was (nerdily) J.K. Rowling's latest crime novel in the Cormoran Strike series, Career of Evil. I love them because they're easy to read on the subway, keep me vastly entertained, give me Harry Potter feels, and have huge amounts of unresolved sexual tension between the two main protagonists, which is the main thing I look for in all books, TV, and movies." —Mehera Bonner, senior entertainment editor
$17.99, amazon.com.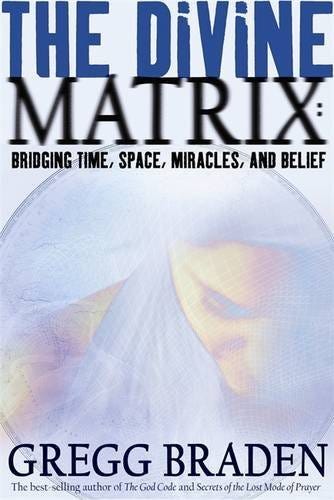 'The Divine Matrix: Bridging Time, Space, Miracles, and Belief' by Gregg Braden
"After I read this—because career expert Maxie McCoy swore it would change my life—I wrote it off as pseudoscience spun in a way to remind the weaker-willed amongst us that they've got more agency in their lives than they realize. A nice affirmation, but not super helpful. ('When do we learn how to CONTROL the universe?'—me.) Then I started...recognizing Braden's lessons of cyclicality IRL in a way that was profound—eery but profound. This is one of those books that stays with you, whether you like it or not." —Chelsea Peng, assistant editor
$15.95, amazon.com.
This content is created and maintained by a third party, and imported onto this page to help users provide their email addresses. You may be able to find more information about this and similar content at piano.io