Will There Be a 'Firefly Lane' Season 3?
The series is based on a two-book series by Kristin Hannah.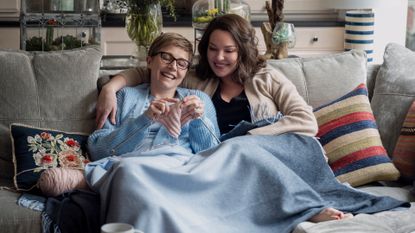 (Image credit: Diyah Pera/Netflix)
Marie Claire Newsletter
Celebrity news, beauty, fashion advice, and fascinating features, delivered straight to your inbox!
Thank you for signing up to Marie Claire. You will receive a verification email shortly.
There was a problem. Please refresh the page and try again.
Season 2, Part 2 of the beloved Netflix drama Firefly Lane has finally arrived, giving fans answers to several cliffhangers left from part 1. The series, based on the novels Firefly Lane and its sequel Fly Away by Kristin Hannah, follows the friendship between Kate Mularkey (Sarah Chalke) and Tully Hart (Katherine Heigl) over the course of 30 years. Part 2's emotional seven episodes bring the series to its heartbreaking conclusion, meaning that the end of Part 2, Season 2 of Firefly Lane will be the last we'll see of Kate and Tully.
Netflix announced in October 2022 that season 2 of Firefly Lane will be the series' final season, and plans have not changed since then. At the time, the announcement came as a surprise, since the show's first season only covered half of the first book in Hannah's series. However, Season 2, Part 1 ended with the reveal of Kate's cancer diagnosis, which mirrored the same plot point in Hannah's books.
What happens in 'Firefly Lane' Season 2, Part 2?
Spoilers for Firefly Lane season 2. Despite part 2 including several original plot points not covered in the books, Firefly Lane the series does end with Kate dying from a terminal diagnosis of breast cancer. Showrunner Maggie Friedman opened up to Tudum on choosing to stay faithful to the book's ending.
"There were places in the series where we felt really good about branching off from the book and creating surprises for the audience who loves both [the show and the book]," Friedman says. "Ultimately we decided it felt like a good full circle moment to bring it back to the ending of the book and stay true to that element."
Why won't there be a 'Firefly Lane' season 3?
In a Tudum interview, Friedman explained that the two-part second season allowed the writers to wrap up the story of Kate and Tully on their own terms.
"I'm glad that we were able to get to the end and have it be a fully satisfying journey, and for people who watch all the episodes to feel like we had closure," she told the outlet. "It was so important to me that I get to end on my own terms and tell the story that I wanted to tell. And we did that. On the other hand, now it's done. I'm so sad."
Friedman had previously opened up to Glamour about her decision to end the series with an extended second season.
"It was an ongoing conversation between myself and Netflix," she said of the decision to make season two the last. "Originally, season two was just going to be 10 episodes, but I was talking to one of the Netflix executives who's been such a great champion of the show and said, 'I know where the end of the story is. I know exactly what I want it to be. I just want to make sure that we get there and don't end on a cliffhanger and then something happens and we don't complete it.' I wanted to make sure that I got to tell the full story."
Netflix VP of drama series Jinny Howe also spoke to the outlet on wanting to honor Friedman's vision for the series. "She wanted to tell the story in the two books. This felt like the most special and best way to deliver the series to the fans of the show while honoring Maggie's vision at the same time," Howe said.
Will Netflix adapt the novel 'Fly Away'?
While Firefly Lane adapts the full story of Hannah's 2008 novel by the same name—with several changes—there is also a sequel. The author returned to the characters in 2013's Fly Away, which follows Tully, Johnny, Dorothy, and Marah after Kate's death. "I always knew that someday I would return to the world of Firefly Lane," Hannah told Bookreporter.com in 2013, adding that she wanted to explore Dorothy's backstory and also "how Tully and Marah would survive without Kate."
Hannah also said that the series was inspired by her own life, as she lost her own mother to cancer. "I know intimately that one person can sometimes hold an entire family together, and the loss of that person is devastating," she said. "It can take you years to get back on your feet. That's really the theme of Fly Away — how to let go of someone you love and go on."
So Firefly Lane may be over, but will the show get a sequel spinoff? For now, there are no plans to adapt the second book, as Friedman confirmed to The Wrap that a sequel is not currently in the works.
"I've worked on plenty of shows where we think the show coming back for another season, we ended on a cliffhanger and then for whatever reason, it doesn't come back," she said. "I knew I wanted to tell the complete story of Kate and Tully and have it feel like if somebody has never seen the show, and they want to sit down, they can watch all the episodes and then the story is complete."
Celebrity news, beauty, fashion advice, and fascinating features, delivered straight to your inbox!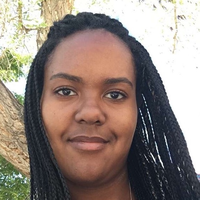 Contributing Culture Editor
Quinci LeGardye is a Contributing Culture Editor who covers TV, movies, Korean entertainment, books, and pop culture. When she isn't writing or checking Twitter, she's probably watching the latest K-drama or giving a concert performance in her car.