'The Witcher' Season 4: Every Detail We Know
The new season boasts a brand-new Witcher, replacing Henry Cavill.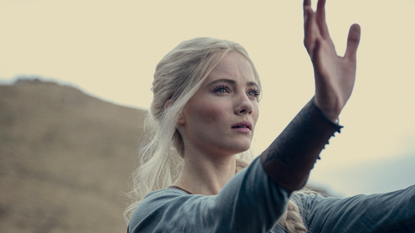 (Image credit: Susie Allnutt/Netflix)
Marie Claire Newsletter
Celebrity news, beauty, fashion advice, and fascinating features, delivered straight to your inbox!
Thank you for signing up to Marie Claire. You will receive a verification email shortly.
There was a problem. Please refresh the page and try again.
Spoilers for all of The Witcher season 3 ahead. When it premiered in 2019, Netflix's fantasy series The Witcher was a breath of fresh air, offering a new intricately-built, action-packed world—adapted from author Andrzej Sapkowski's series of novels—for television fans to discover. Four years later, the show's third season brought much less of an impact than the first, between the decision to split the installment into two parts and the preceding announcement that leading man Henry Cavill would not return for season 4. Now that season 3, part 2 has arrived and Cavill's final episodes have set up the upcoming war for the Continent, it's time to collect all the hints of what will come next for the franchise. Read on for our breakdown of every detail we know about season 4 of The Witcher so far.
Has 'The Witcher' been renewed for season 4?
The fantasy adventure series received an early renewal in October 2022, with Netflix announcing that season 4 is a go along with the news that Henry Cavill would leave the series, with Liam Hemsworth assuming the role starting with the fourth installment. There hasn't been much news on season 4 since then, as the franchise has been focused on promoting both season 3 and the prequel miniseries The Witcher: Blood Origin.
When will 'The Witcher' season 4 come out?
Fans will likely have an even longer wait in store than usual for season 4, as the next installment hasn't even begun filming yet. With the ongoing writers and actors strikes, production will remain halted until the AMPTP negotiates a fair contract with the trade unions. Also, making a season of The Witcher is a longer endeavor than the average show. Following the series premiere in 2019 (which is still has the highest viewership numbers of the show's run), season 2 returned in 2021, and season 3 didn't arrive til 2023. Odds are new episodes won't arrive until summer 2025 at the earliest.
Who will be in the cast of 'The Witcher' season 4?
Besides Liam Hemsworth making his debut as Geralt, season 4 will likely see all of the series' major players returning. Among the actors expected to appear include Anya Chalotra (Yennefer), Freya Allan (Ciri), Joey Batey (Jaskier), Milva (Meng'er Zhang), Anna Shaffer (Triss), Graham McTavish (Dijkstra), Cassie Clare (Phillipa), Hugh Skinner (Radovid), Eamon Farren (Cahir), Mimî M. Khayisa (Fringilla), Mecia Simson (Francesca), Mahesh Jadu (Vilgefortz), and Bart Edwards (Emhyr).
What will 'The Witcher' season 4 be about?
Season 4 is set to take place in a Continent ravaged by war, as season 3, part 2, set the stage for Nilfgaard's effort to take control of all the other kingdoms. After the country's soldiers invaded Aretuza and decimated the Brotherhood of Sorcerers, with the help of their secret ally Vilgefortz, Nilfgaard continued to push forward into the North. Among the forces working to defeat Emperor Emhyr include the kingdom of Redania, led by new king Radovid, spy master Dijkstra, and mage Phillipa; Yennefer and the remaining Aretuza mages; and Geralt, who's traveling with Jaskier. Several of Emhyr's allies are set to turn on him too: soldier Cahir has pledged his life to Ciri, elven queen Francesca just found out that Emhyr killed her newborn child, and Fringilla will likely turn on Nilfgaard at the first chance she gets.
Meanwhile, after her time in the Korath desert, Ciri is rescued by young gang of outlaws known as the Rats. She introduces herself to them as Falka, adopting the moniker of the ancient part-elf princess who appeared to Ciri in the desert and goaded her into using fire magic, before Ciri relinquished her powers. In her life, Falka (an ancestor of Ciri's) led a rebellion against her own family before being burned at the stake. In addition to Ciri's new name signaling that she has become much more ruthless over the years (as well as her first human kill), it also foreshadows the impending face-off between Ciri and Emhyr, who we know is really her father Duny. Speaking of Emhyr, he doesn't know yet that the "Princess Cirilla" who Vilgefortz brought him is fake, so him ultimately finding out is another plot thread to watch out for. Even Geralt doesn't know that Emhyr's "Ciri" is fake, which is why he's on the warpath straight to Nilfgaard.
As for book spoilers, season 4 will likely follow the plot of the Witcher novel Baptism of Fire, after season 3 was based on A Time of Contempt. How much it will follow the book is anyone's guess, as the show regularly changes storylines from the novels (and has often been criticized for it.) One likely change would involve also pulling material from later books, like The Tower of the Swallow or The Lady of the Lake, to reunite the show's main trio more quickly.
Celebrity news, beauty, fashion advice, and fascinating features, delivered straight to your inbox!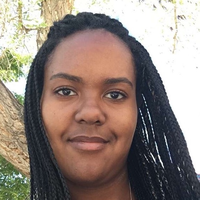 Contributing Culture Editor
Quinci LeGardye is a Contributing Culture Editor who covers TV, movies, Korean entertainment, books, and pop culture. When she isn't writing or checking Twitter, she's probably watching the latest K-drama or giving a concert performance in her car.