Models Carried Dragon Puppies, Their Own Heads at the Gucci Fall 2018 Show
It's their "Cyborg Manifesto."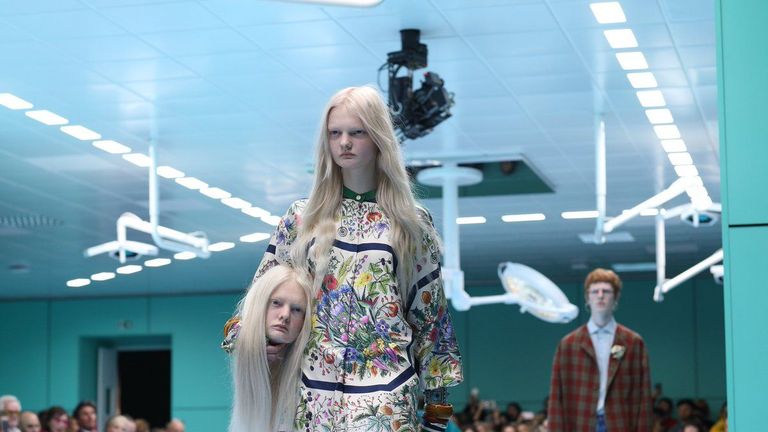 (Image credit: Gucci)
If you, like me, have been marathoning Marvel movies in anticipation of the release of Black Panther, it seems like we're not alone: Gucci is all up in the "enhanced humans" space too.
Today, the fashion house presented its fall 2018 show which was titled "Cyborg Manifesto" and set in a stark, turquoise operating room with chairs for an audience.
"The concept of the operating room reflects the work of a designer—the act of cutting, splicing, and reconstructing materials and fabrics to create a new personality and identity with them," according to Gucci's Twitter.

But instead of sporting some new jacked physique or weaponized appendages like Captain America or Iron Man, Gucci's models carried accessories like their own heads:
"Dragon puppies":
And this:
Cyborg, but make it fashion!