Georgina Chapman Breaks Her Silence for the First Time Since the Harvey Weinstein Scandal
She hasn't gone out in five months, and has forged a friendship with Huma Abedin.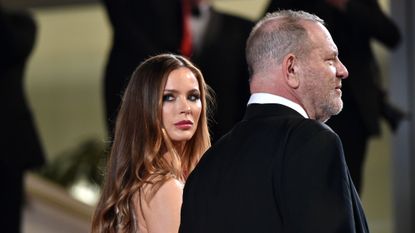 (Image credit: Getty Images)
Though she didn't dress up like the Pope, like Rihanna did, Scarlett Johansson still caused some controversy with her Met Gala gown on Monday night. That's because she decided to wear a dress from Marchesa, and one-half of that designer duo, Georgina Chapman, is the ex-wife of Harvey Weinstein.
It was the first time a major star had worn Marchesa on the red carpet since Weinstein became the center of a sexual misconduct scandal. And Chapman herself had remained silent—until now.
To recap: Since October, more than 50 women have come forward with allegations against Weinstein; the allegations include sexual assault, harassment, and unwanted advancement over the past three decades. In a response to a New Yorker article on the matter, Weinstein's spokesperson noted, "any allegations of non-consensual sex are unequivocally denied by Mr. Weinstein." Shortly after the allegations became public, Chapman announced she was leaving Weinstein, and back in January they agreed on a divorce settlement, according to People.
In a new interview with Vogue, Chapman reveals what her life has been like since the scandal, from getting therapy to striking up a friendship with Huma Abedin, whose ex-husband is disgraced politician Anthony Weiner. Here are some of the biggest takeaways from Chapman's first return to public life.
She insists that she had no idea about Weinstein's alleged behavior.
When asked whether she was ever suspicious of Weinstein, Chapman responded, "Absolutely not. Never." She said that their marriage was a happy one, with Weinstein giving her confidence and being a great father to their children (India, 7, and Dashiell, 5). "There was a part of me that was terribly naive—clearly, so naive. I have moments of rage, I have moments of confusion, I have moments of disbelief!" she said. "I don't know. I wish I had the answers. But I don't."
She hasn't gone out in public for five months.
Chapman told Vogue that she hasn't felt right going out in public since the scandal hit. "I was so humiliated and so broken...that...I, I, I...didn't think it was respectful to go out," she said. "I thought, Who am I to be parading around with all of this going on? It's still so very, very raw. I was walking up the stairs the other day and I stopped; it was like all the air had been punched out of my lungs."
She broke down into sobs during the interview.
Chapman said she's been seeing a therapist, and it's clear from the interview she still has a lot to emotionally process, especially as a mother to their two children. "I have moments when I just cry for my children. What are their lives going to be?" she said, through tears. "It's like, they love their dad. They love him. I just can't bear it for them!"
Marchesa was never blacklisted from red carpet events.
It's easy to presume that after the Weinstein scandal hit the news, celebrities would steer clear from wearing clothing made by his wife. In the past, Chapman's friend Neil Gaiman admitted, Weinstein would sometimes push actresses to wear Marchesa on the red carpet.
But Chapman insisted that the decision to scale things back post-scandal was hers. "We didn't feel it was appropriate given the situation. All the women who have been hurt deserve dignity and respect, so I want to give it the time it deserves. It's a time for mourning, really," she said. "A lot of people reached out and said, 'Let me wear something.'" And post-Met gala, perhaps they'll get to.
She's now close friends with Huma Abedin.
A few months before Weinstein's scandal broke, Chapman met Huma Abedin, the now-ex wife of Anthony Weiner. Abedin, who rarely gives interviews, spoke to Vogue about how the two grew closer, bonding over their husbands' scandals. "We just...bonded. In allll kinds of ways," Abedin said. "This particular club, ironically, it's not such a small one: women who have had to endure it in such a public way, women like Georgina and me. People don't feel sorry for us; you don't get that empathy."
ALSO ON THE WEINSTEIN SCANDAL
Celebrity news, beauty, fashion advice, and fascinating features, delivered straight to your inbox!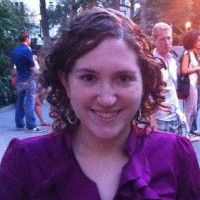 Megan Friedman is the former managing editor of the Newsroom at Hearst. She's worked at NBC and Time, and is a graduate of Northwestern's Medill School of Journalism.