The 30 Most Controversial First Lady Fashion Moments in History
Heels are always a great choice for a natural disaster.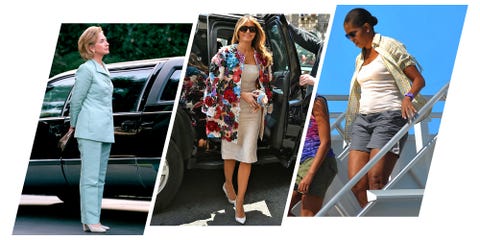 Hillary Clinton was criticized for her fashion choices long before she became a presidential candidate, but Melania Trump is currently winning the tally for how many times she can make the public question her outfits. Here, all the first lady fashion moments that have ruffled feathers over the years.
This content is created and maintained by a third party, and imported onto this page to help users provide their email addresses. You may be able to find more information about this and similar content at piano.io