19 Grown-Up Ways to Wear a Crop Top
Yes, even for work.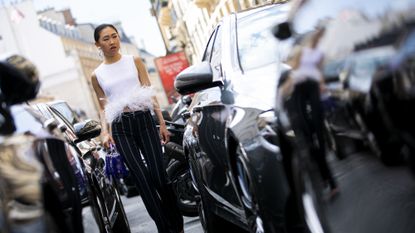 (Image credit: Claudio Lavenia/Getty Images)
Let's make one thing clear right off the bat: There no age limit to owning a crop top. (opens in new tab) You should wear what you love as long as it makes you feel comfortable. And crop tops? They're chic. (opens in new tab) Whether it be a soft tee or spaghetti-strapped bralette, cropped pieces are perfect for easy summer dressing (opens in new tab). That said, you'll likely be styling a short shirt in your 20s and 30s a little differently from how your teenage Brandy Melville-loving self would have. So we've ID'd some celeb and street-style-star inspiration for a how-to in elevating the crop top for date night or drinks with friends. Ahead, 19 grown-up ways to bare your midriff in style.
Shelby Comroe is the Credits Editor and Fashion Assistant at Marie Claire covering all things fashion and giving credit where credit is due. Check her out @shelbycomroe on Instagram if buying designer handbags is your idea of a retirement plan!