The 11 Best Linen Dresses in 2023, According to Fashion Editors
Breezy, beautiful, and the closest you'll get to wearing, well, nothing.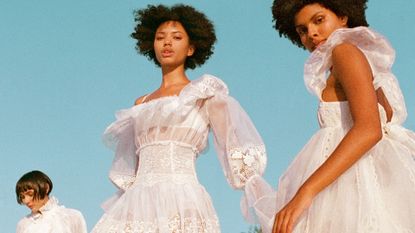 (Image credit: Betina du Toit))
Summer is rapidly approaching, and lightweight fabrics will reign supreme as you take on the soaring heat and humidity index. Much like the best linen pants, the best linen dresses are ready to solve all of your summer wardrobe needs. "Linen is the ultimate summer staple not only because it's beautiful but also because it is woven to feel as light as your skin," explains Veronica Tan, senior director of apparel and accessories at Quince. "Linen is made from the fibers of the flax plant, which makes it more sustainable and less resource intensive than other textiles. It's incredibly breathable and naturally temperature-regulating."
"I also love linen during the summer for its versatility: it is a luxe fabric that can be dressed up or down," Tan adds. Look to the beautifully-crafted linen dresses offered by boho brand Zimmermann, for example. "We design our linen pieces with unique embroideries and delicate lace details that can be worn over a swimsuit during the day and dressed up for dinner," details Nicky Zimmermann, co-founder and creative director of the Australian label.
Seamlessly pair a minimalist style linen dress with a breezy blazer and slides for sleek office wear; alternatively, don floral or ruffle-adorned linen summer dresses for special festivities. Whether you prefer an unfussy minimalist style or a feminine floral maxi version, we present you with the best linen dresses of 2023 to shop right now.
What to Look For in Linen Dresses
"I recommend shoppers check the details page for any linen dresses they're considering," advises Tan. "Some dresses are made using linen blended with other textiles, which could make the fabric less breathable. The details page will also include industry certifications to meet environmental standards for safety and sustainability. The linen we source for Quince dresses is certified by OEKO-TEX Standard 100, ensuring no hazardous substances are present."
"Price is also another factor: High-quality linen can be expensive," Tan continues, inviting you to keep your budget in mind as you browse. That's not to say there aren't affordable linen dresses to shop from: Options in the $200 and below bracket are plentiful, too.
Fit, of course, is another key aspect to keep in mind. If you want a linen dress that is incredibly breezy and loose to your form, look for A-line skirts, sheath silhouettes, and relaxed fits. You can even size up if you're looking for a dramatically oversized look—which, as Style Director Sara Holzman reports, is one of summer 2023's top trends.
The Best Linen Dresses
Best Overall
J. Crew Gwyneth Slip Dress
Is there a silhouette more timeless and foolproof than a streamlined slip dress? Think of a '90s-era Kate Moss in a slinky sheath, the pinnacle of nonchalant chic. And with J. Crew's Gwneyth Slip Dress in linen, you can achieve the lingerie-inspired look only in a material much more lightweight and summer-proof than silk or satin. This slip is made of 100 percent linen, and is machine washable (score!), which makes it easy to just toss in the wash after any steamy summer days. Snag it in this eye-catching teal or any of its other colorways, like inky black, rainbow plaid, or black and white gingham.
Customer Review: "This teal/turquoise linen slip dress is so my style! It's really flattering and comfortable. I got the size 16 and it fits me perfectly. I'm likely to wear it over a swimsuit, or with a teal/turquoise bra that's cute enough to show straps. Or, I could wear it with a linen shirt unbuttoned or tied at the waist. So many options! I'm an hourglass shape and like that this dress flatters my shape without being clingy."
Best Summer Linen Dress
Everlance The Linen Bias Cut Dress
"My summer fashion can be summed up by this simple phrase: as little effort as possible. The heat fries my brain, which means I'm tapped out of styling energy, and makes it so I want—no, need—to wear as little fabric as possible. Enter: Everlane's bias-cut linen dress. It's made of 100 percent flax-made linen and lined in pure cotton, meaning every aspect of this piece ensures optimal breathability. I plan on scooping up this graphic chevron iteration and teaming it with my favorite summer espadrille sandals."— Emma Childs, Style Editor
Best White Linen Dress
Rails Kiki Tie Front Linen Blend Dress
Like a comfortable pair of flip-flops and a trusty sunhat, a white linen dress is a crucial component of a summer wardrobe. And a trendy option like this half-button, plunging style by Rails is an especially smart buy. The drawstring waist, flouncy hem, and sheer lace inserts create a cool-girl bohemian vibe, which feels inherently summery. Picture this white linen dress paired with woven slides and your best sunglasses—it's an outfit that requires little to no effort but yields a high style payoff.
Customer Review: "Has that flouncy summer dress vibe while also feeling sophisticated and simple in its understated elegance. Wore for the first time today and every woman I encountered complimented me on this dress. Paired with white sneakers but could look great espadrilles or any sandals." — Nordstrom
Best Viral Linen Dress
Abercrombie & Fitch Strapless Linen-Blend Midi Dress
For the uninitiated: Abercrombie & Fitch—yes, the mall brand you swooned over in the mid-2010s—has undergone a rebrand. The label redirected its aesthetic to focus on easy, timeless essentials, swapping its skin-tight jeans and fitted graphic tees for breezy basics and classic silhouettes. And just like its viral linen pants, its strapless linen-blend dress, seen here, is a standout option from its summer 2023 lineup. Offered in a versatile color range, from bright green to crisp white to blue florals, this effortless frock is a crowd-pleaser.
Customer Review: "This dress is so classy and fits me so well! I can see myself wearing it every weekend this summer. Perfect for a Sunday morning coffee, a date night, a wedding, you name it. So timeless and beautiful." — Abercrombie & Fitch
Best Black Linen Dress
Banana Republic Sedona Linen Dress
And just as you need a white linen dress in your summer collection, you need a black one, too! A dark linen style is ideal for when you accidentally get a grass stain on your white frock while attending a summer picnic (it happens!) or if you want a breezy dress that feels more appropriate for after-hours. This option from Banana Republic is an especially standout style due to its classic and undeniably refined wrap silhouette. In short: It's a dress you can buy for summer 2023 but will continue to reach for year after year.
Customer Review: "Where do I start? I got this dress in two colors, and it's absolutely breathtaking. The style, fit and the timeless design. A must have!"—Banana Republic.
Best Value
Quince 100% European Linen Shirt Dress
"At Quince, we source linen from high-quality, 100 percent European flax," describes Tan of the affordable label's fabrications. And speaking of the brand's undeniably reasonable price tags: "Quince's dresses are an incredible value compared to other brands that source 100 percent linen," she gushes. Look at its linen shirt dress, for example, which you can buy for a humble $50 compared to a standard retail price of $110. It also comes in five different colors, including this light tan shade, as well as blue pinstripes and washed olive green.
Customer Review: "I am in love with this dress - PERFECT for Spring and Summer (you can roll the sleeves up for a different look - so cute. The quality is excellent. very pleased. I may order one in another color."—Quince
Best Mini Linen Dress
Reformation Aubree Linen Dress
Flirty and fun are two perfect words that describe this mini linen dress. Thanks to Reformation's vintage-inspired design, the silhouette and cut boast a timeless appeal: a straight neckline, A-line skirt, and hair-thin spaghetti straps won't ever lead you astray. This Aubree style is made from 100 percent lightweight linen that, as Reformation describes, "basically uses no water and emits one-fourth the carbon as cotton per pound of fiber." To be specific: "The Aubree Linen Dress's footprint is about 16 lbs. of CO2, which is about 36% less than conventional footprint."
Best Midi Linen Dress
Boden Cut Out Linen Midi Dress
If you worry that an easy-breezy sheath style or ultra-roomy and oversized linen dress wouldn't do your shape any favors, look for a style with more of a cinched-in form and skin-revealing details. This number from Boden happens to boast both! Its fit-and-flare silhouette creates a figure-skimming effect while the side cut-outs serve as playful, sultry peek-a-boos. It's offered in petite and standard size ranges, starting at 2 and ending at 22. You can also shop it out in black or a rust orange if you'd rather those hues than this blue (which viewers note is actually more of a darker teal than the cerulean pictured).
Customer Review: "At 5'4' I bought this in 6 petite and was delighted it fit me perfectly from the chest, waist and length, it was wonderful. It's not often I find a dress that doesn't need altering especially with Boden sizing being hit and miss. Only drawback is the colour, it's not the same shade of blue as on the website, however it's still a beautiful dress, albeit teal blue. The linen is excellent quality which makes the dress drape beautifully, it doesn't crease very much either."—Boden
Best Maxi Linen Dress
Jane Booke Irish Linen Empire Dress
"Every now and then, you try on something you ordered online, look at your reflection, and wonder, "Where have I been all my life without owning this magical, magical garment?" Slipping into Jane Booke's hand-made Irish Linen Empire Dress was one of those surreal moments for me. Not only does it fit me to a T, but the A-line skirt creates a wonderfully dramatic silhouette that's ideal for flouncing around on a warm summer evening. I'll be pairing this slightly sheer maxi gown with white lace undergarments and low slingback heels this summer."— Emma Childs, Style Editor
Best Formal Linen Dress
Zimmermann Devi Floral Print Long Sleeve Linen Minidress
Zimmermann once again emphasizes how perfect linen is for warmer weather due to its lightweight and breathable nature, calling it the ideal summer material. And if you have a formal occasion on your seasonal docket, consider turning to the co-creative director's eponymous brand first, as fashion girls belove Zimmermann for its easy-breezy yet put-together offerings. Its floral-printed Devi dress is just one of its many options. The blouson sleeves offer subtle romance without feeling overtly costume-y, while the notched collar and front buttons provide sophistication.
Customer Review: "I purchased this dress to wear to an indoor/outdoor garden style cocktail party. I paired it with a cream colored pair of wedges. The neckline and waistline are very flattering. The material is a light linen and the floral print is not too overwhelming. It was perfect for the occasion and I'm looking forward to wearing it again!"—Nordstrom
Best Linen Dress for Vacation
Do you have plans for a summer holiday in the coming months? If so, add this darling, ornately-embroidered linen dress by Fanm Mon to your virtual cart. In fact: even if you don't have any summer vacation plans that would necessitate a new breezy dress, consider adding this elegant, plunge-style gown to your summer rotation. It's made to order (hence the mid-tier price tag) and also offered in ivory, baby pink, and oceanic blue shades if this butter yellow doesn't speak to you. It's a special investment you'll truly cherish and appreciate in your wardrobe.
Meet the Fashion Experts
Co-founder and Creative Director of Zimmermann
Veronica Tan is the Senior Director of Apparel and Accessories at Quince, an affordable luxury brand based out of San Francisco, California. Prior to Quince, she held merchandising roles at Stitch Fix, Pedder Group, Saks Fifth Avenue, and Lord & Taylor.
Celebrity news, beauty, fashion advice, and fascinating features, delivered straight to your inbox!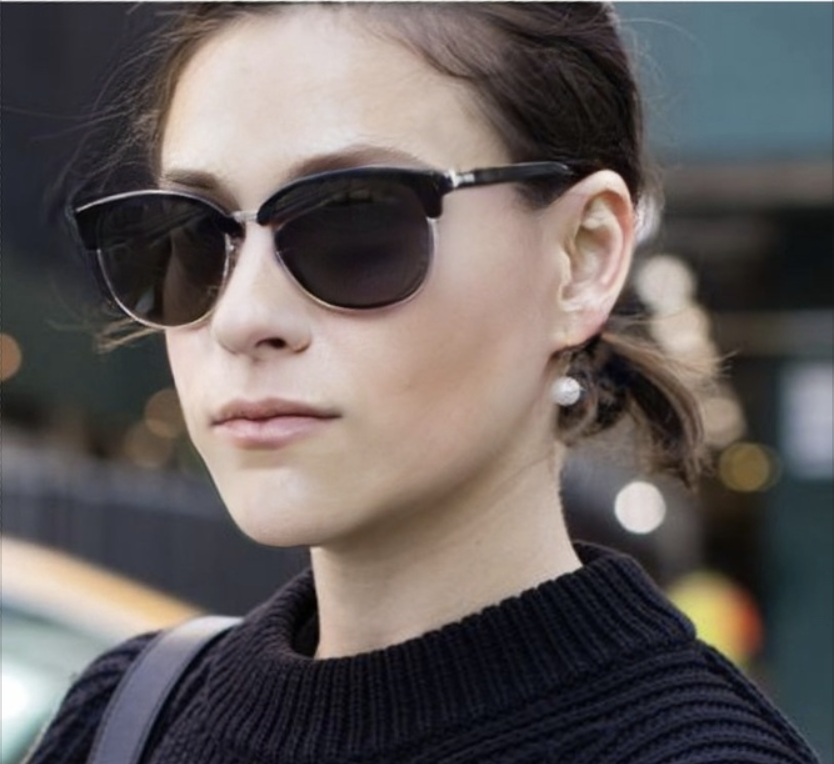 Sara Holzman is the Style Director at Marie Claire, covering runway trends and tracking down the latest finds to buy and wear. When she's not writing about fashion, she pens about the best places to jet-off to. Over her six years with Marie Claire, Sara has reported on the ever-evolving world of fashion— covering both established and emerging designers within the industry. Sara has held fashion positions at Lucky and SELF Magazine and was a regular contributor to Equinox's Furthermore website, where she wrote across their style, wellness, and travel verticals. She holds a degree in Journalism from the University of Missouri, Columbia, and currently resides in Manhattan. Follow her along at @sarajonewyork.