Rachel Zoe Invests in Pose
Rachel Zoe and her hubby, Rodger Berman invest in Pose, an app that allows users to share, and comment on others' outfits.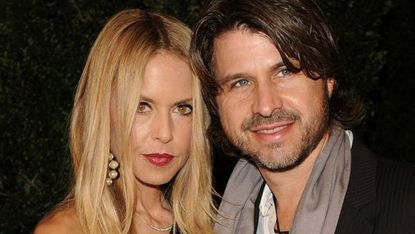 (Image credit: Archives)
Do you Pose? We love the fashion app that allows you to share your chic outfits and get lots of user feedback. It's like a live stream of street style right on your phone. Rachel Zoe is such a huge fan that she and hubby Rodger Berman decided to invest their own dollars in the company. In an interview with Mashable, Rodg said, "Online sharing, a la Pinterest, is obviously a bit trend right now, and we're hoping Pose is going to be the leader in fashion for that purpose." He also said that he and Rachel like to invest in LA-based startups that bring fashion, technology and media together. And so the Zoe/Berman empire grows!
Rachel has the largest following on Pose with 306,000 followers according to Alisa Gould-Simon, the company's Director of Marketing and Communication. But lots of other style bloggers are flocking to the site including Man Repeller (over 134,000), Because I'm Addicted (over 110,000), AJ Mukamal (over 40,000), Style on the Couch (over 89,000), and We Wore What (over 40,000).
We can't wait to see what sort of influence Rachel has over new developments at the company. Let's hope we get to see her and Pose in action on a new season of The Rachel Zoe Project. Pretty please, Bravo???