7 Winter Skirt Outfits Because Jeans Don't Keep You from Freezing Anyway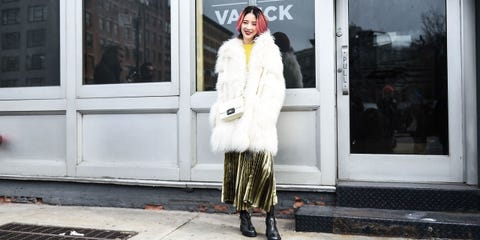 A chilly bum. Chiller ankles. When the wind enters through that gap between your HeatTech sock and the selvedge hem and blows up the legs. These are a few reasons jeans, unless they're lined in fleece, aren't much use in winter at all. Below, seven cold-weather *skirt* ideas from Pre-Fall 2017 and the internet at large, because if you're going to be cold, might as well have some variety.
2
And Tones on Tones on Tones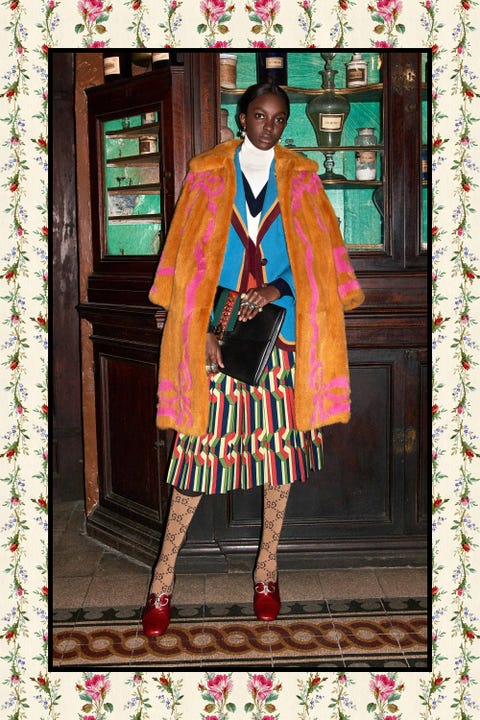 3
Bring Your Outerwear Into It
While we're on the subject, this No. 21 ensemble proposes an attractive idea: Incorporate your topper by belting it over a full skirt. Add long gloves, athletic socks, and a pair of opaque tights (not pictured), and you've got yourself a sort of *New* New Look.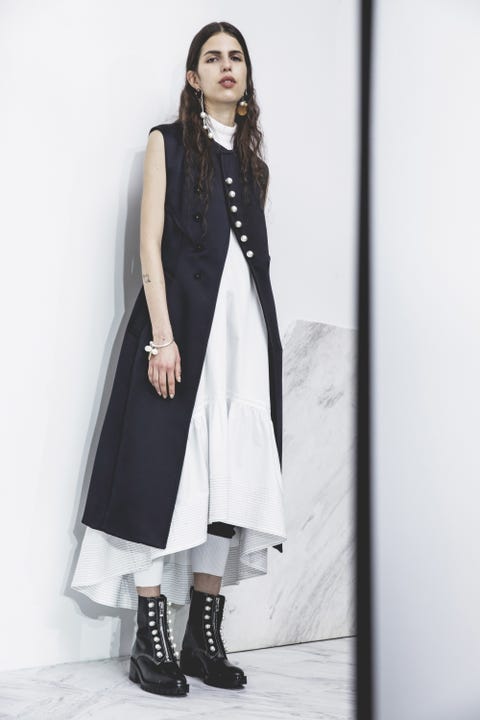 Following 3.1 Phillip Lim's lead, take last summer's shirtdress, pop it on mostly unbuttoned over a tissue turtleneck, then pull on a peasant-scented skirt underneath for a petticoat effect.
5
Hope for Your Winter Bod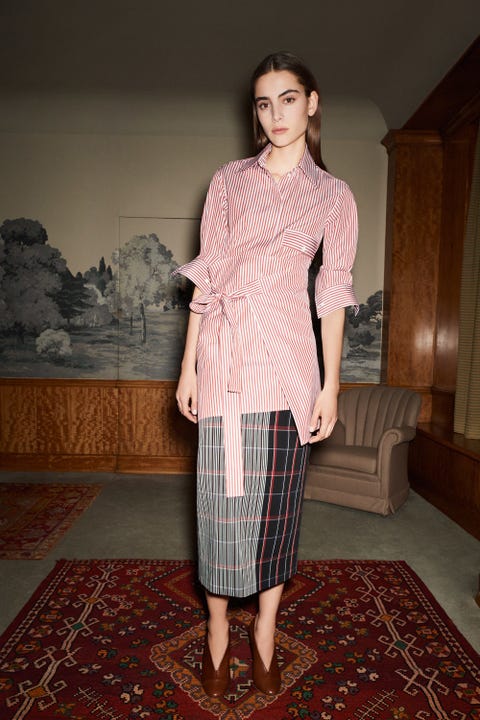 Often with pencil skirts, your first instinct is to tuck. But after a week or two of expanding your stomach's stretchability, shall we say, there might not be enough room for your waistline *and* a shirt. Luckily, this chic, archival-researcher-esque Victoria Beckham look solves that particular problem.
6
Technically a Skirt Look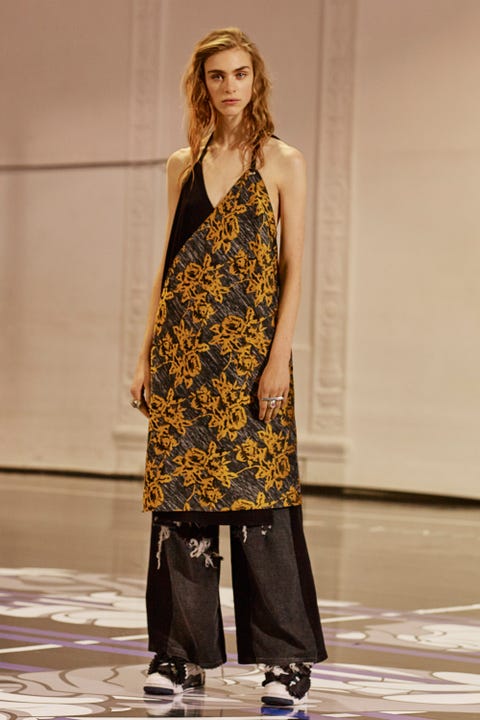 Slip dress over wide-leg jeans—Public School bids you try it.
7
And the Evening Dressing One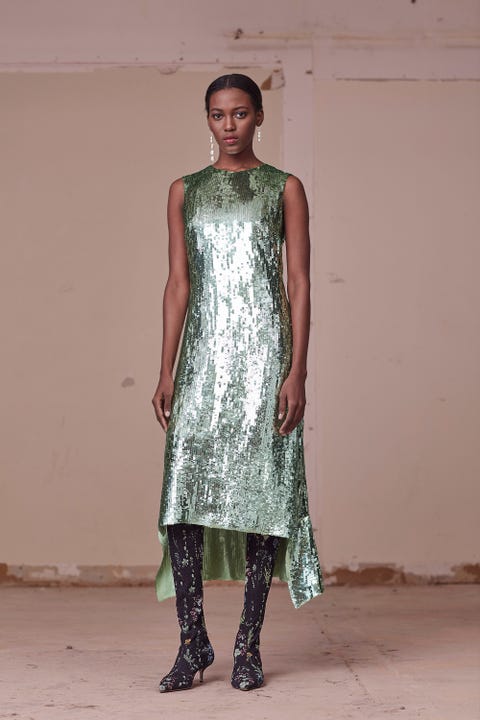 Sure, you could do more opaque tights here or a pair with a lower denier for a Carine homage. Or you could pay tribute to Altuzarra and wear high boots with a low (mint green, sequined) hemline. Fresh.
This content is created and maintained by a third party, and imported onto this page to help users provide their email addresses. You may be able to find more information about this and similar content at piano.io