18 Celebrities Wearing Shoes They Couldn't Possibly Have Put on Themselves
That's what assistants are for.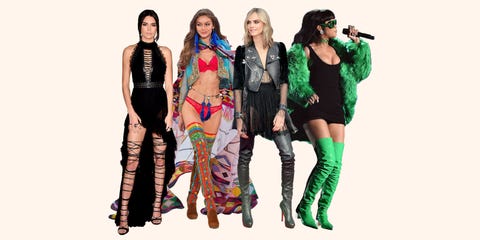 Getty, design by Monica Park
Like summer leather, thigh-high boots are another declaration of sartorial independence—as in, "I have people who put my shoes for me." Cool. Here, 30 examples of famous people presumably not having to deal with the mechanics of full-leg leather and which lace goes through which grommet.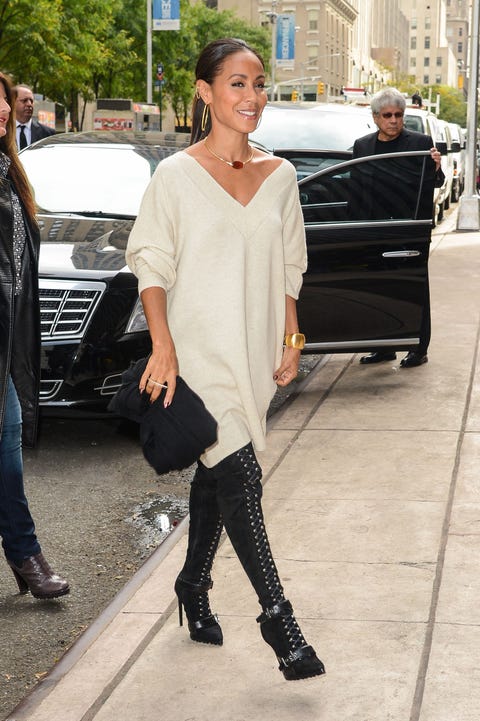 Jada Pinkett Smith
Pray, on behalf of poor interns everywhere, that there was a zipper running up the back.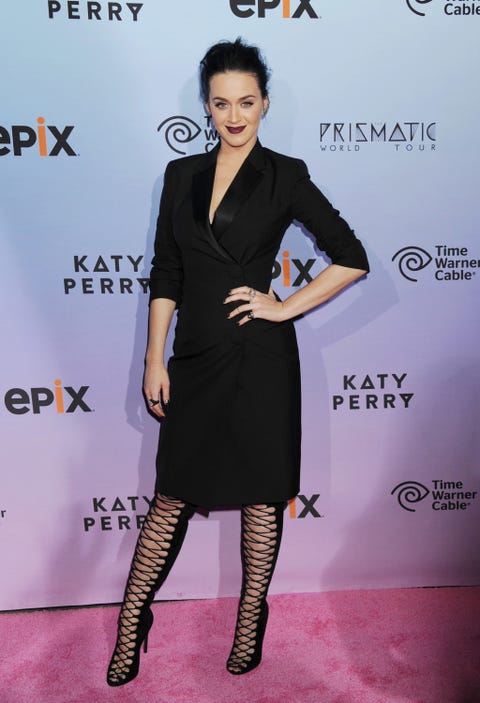 Katy Perry
And to think you had to watch a YouTube tutorial to lace up your new Supergas.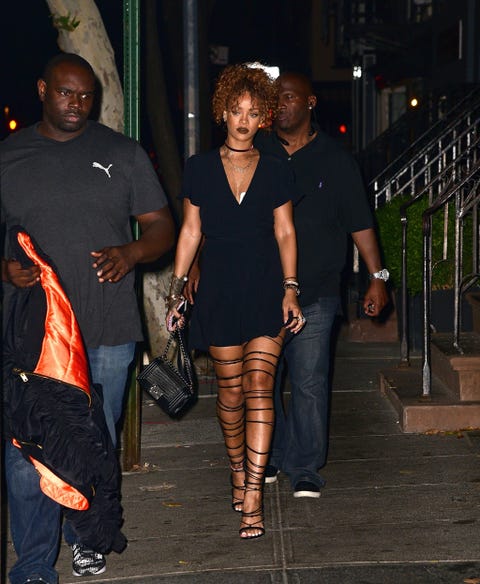 Rihanna
But, knowing Rihanna, she was probably like, "You're not doing it right," and took over halfway.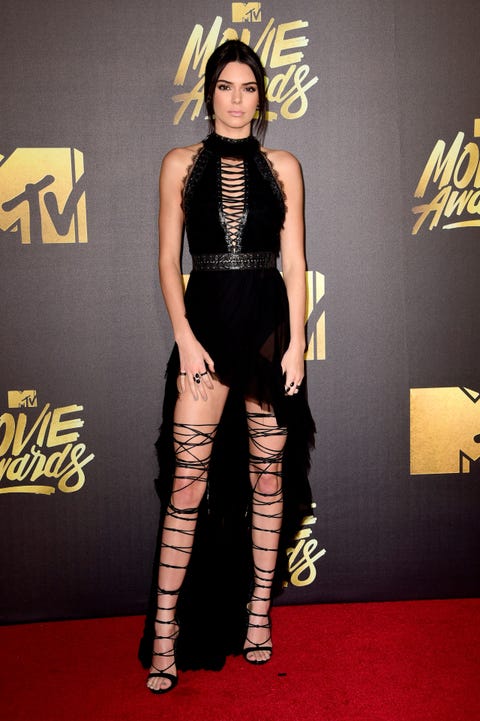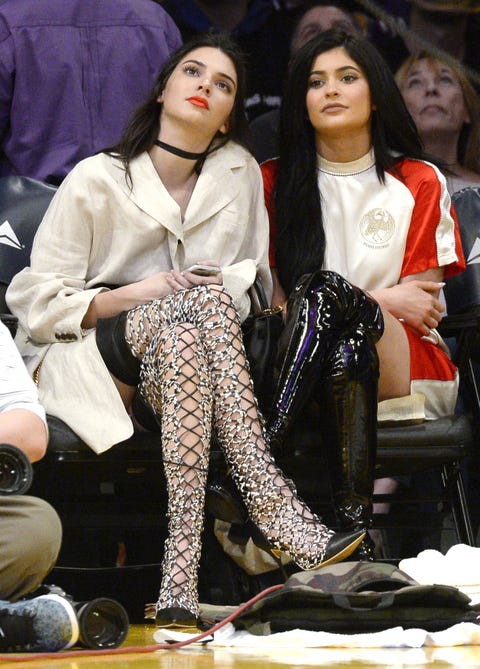 Kendall and Kylie Jenner
From the POV of the helpers, nobody wins here.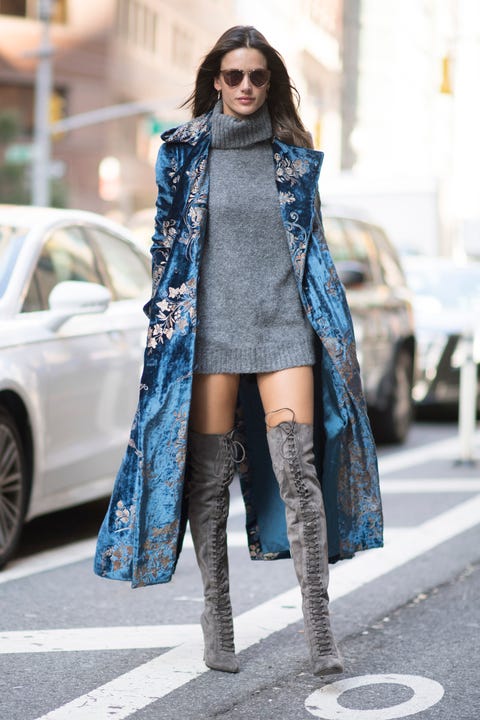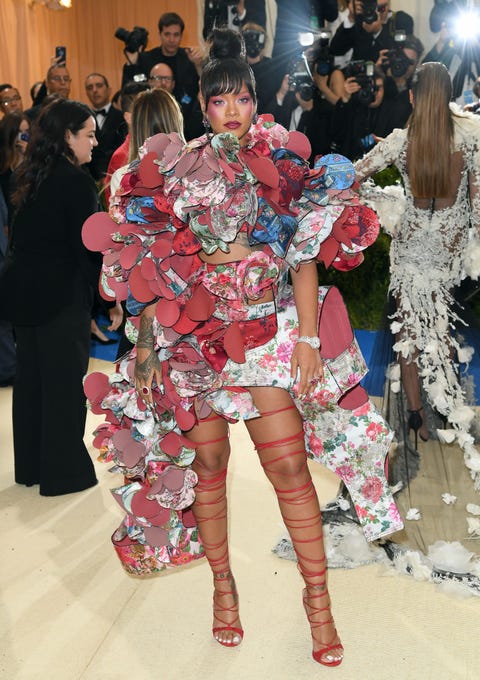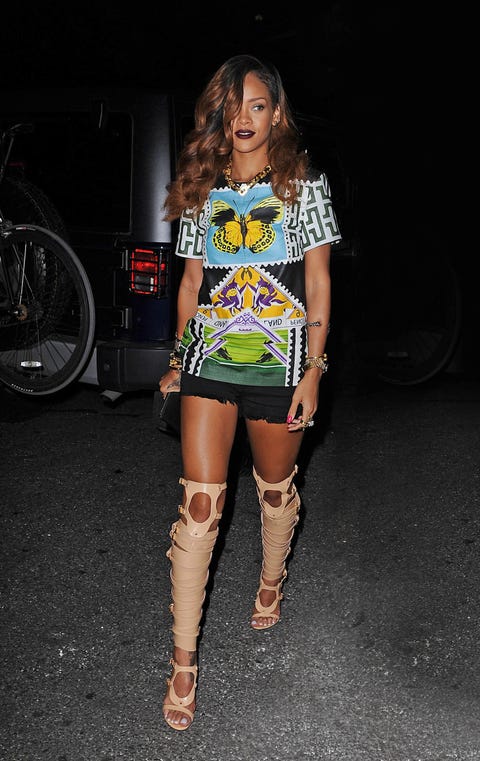 Rihanna
::fingers become clumsier thinking about fumbling with all those buckles::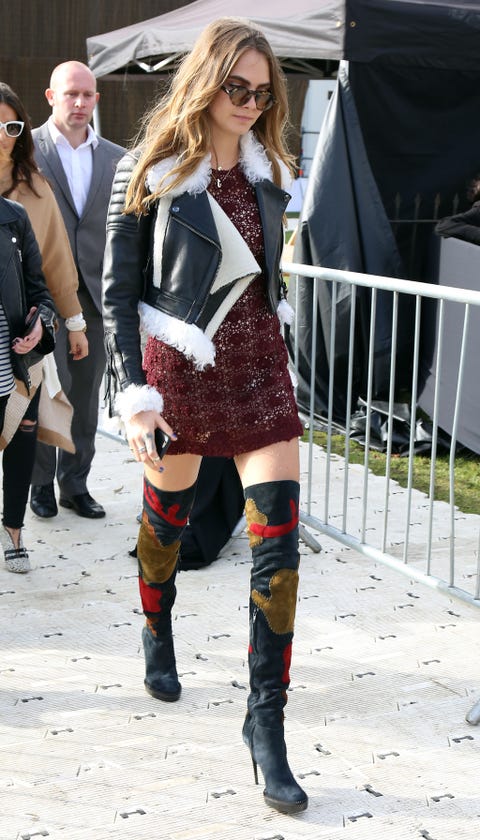 Cara Delevingne
Possible to pull on alone, if you subtract the hopping around and cursing.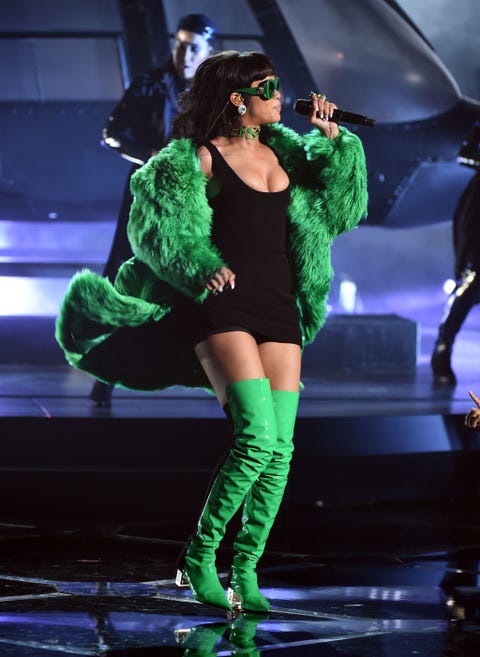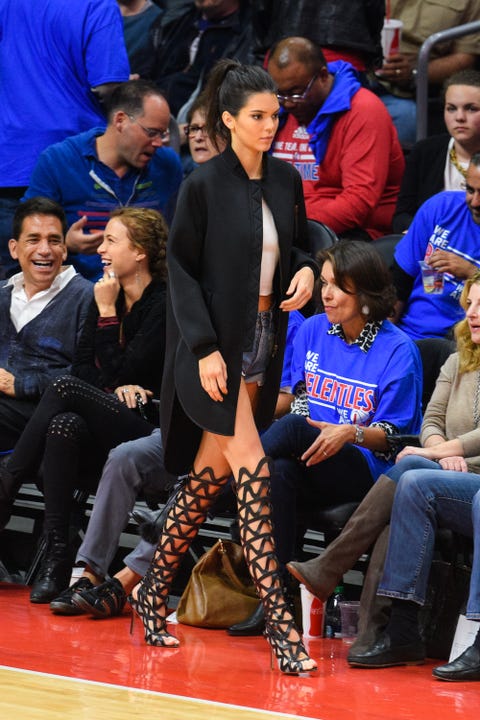 Kendall Jenner
Okay, but what is up with wearing such difficult shoes courtside?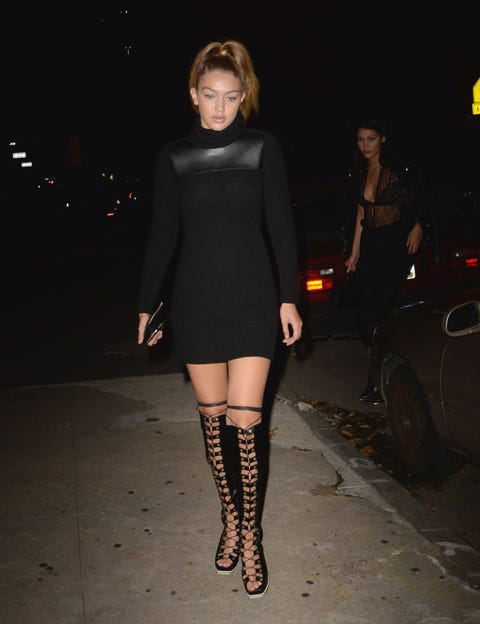 Gigi Hadid
The club can't even handle me right now, because my feet hurt and I seriously have to go home.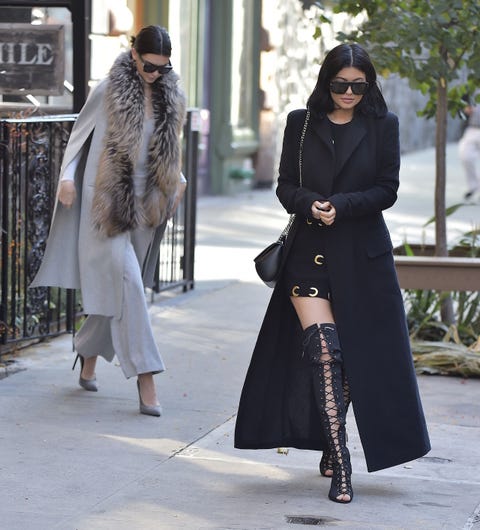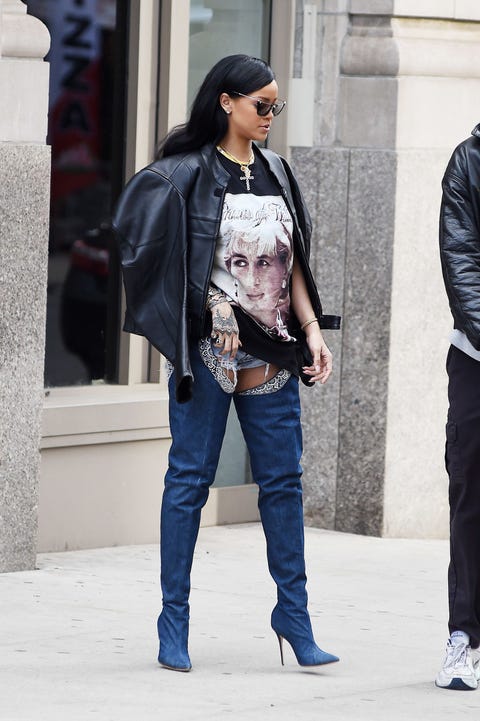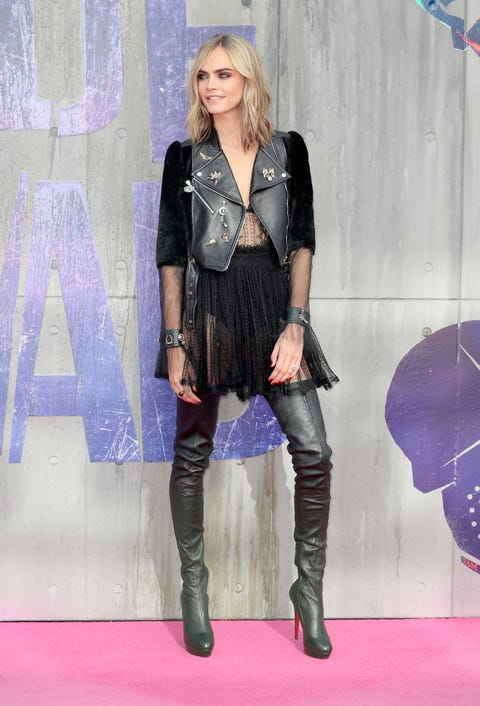 Cara Delevingne
At least they've got a bit of ruching, so it's not like Saran-wrapping your legs.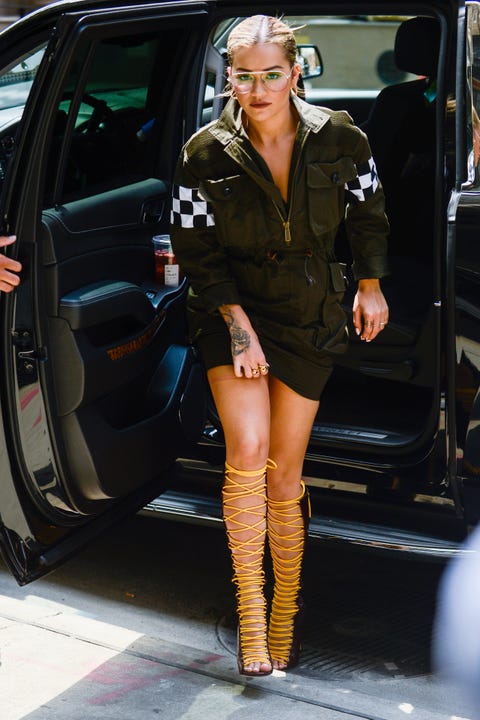 Rita Ora
A comparatively manageable, knee-length pair.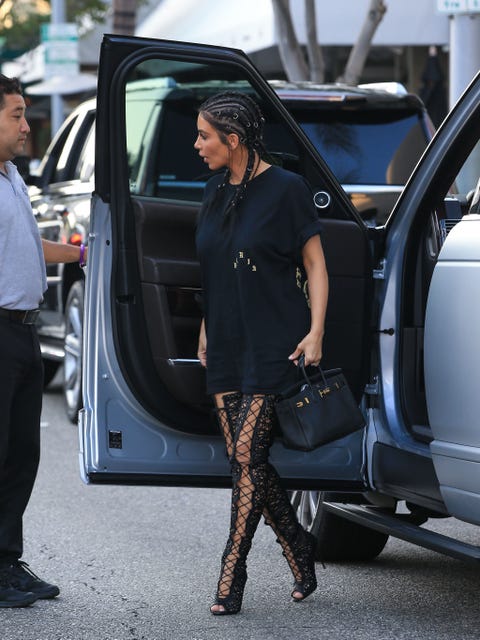 Kim Kardashian
Versus a less reasonable, really tall one.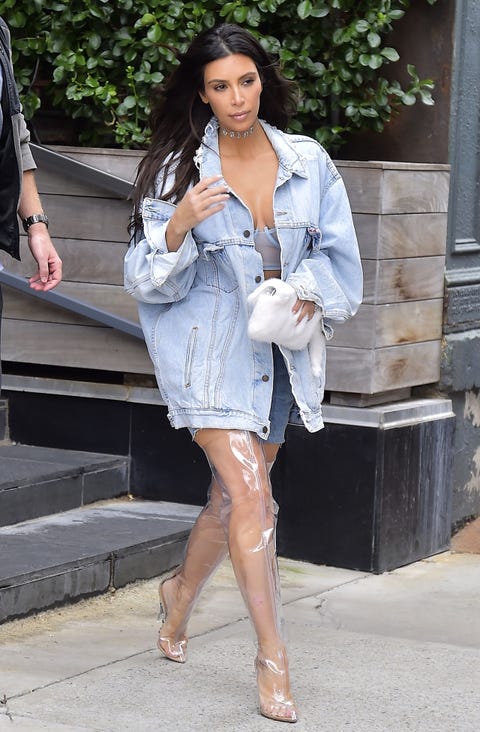 Kim Kardashian
Do you think they had to Windex these beforehand?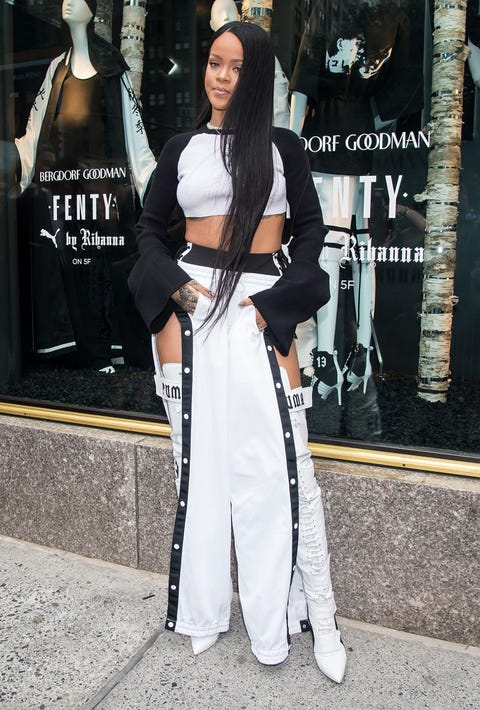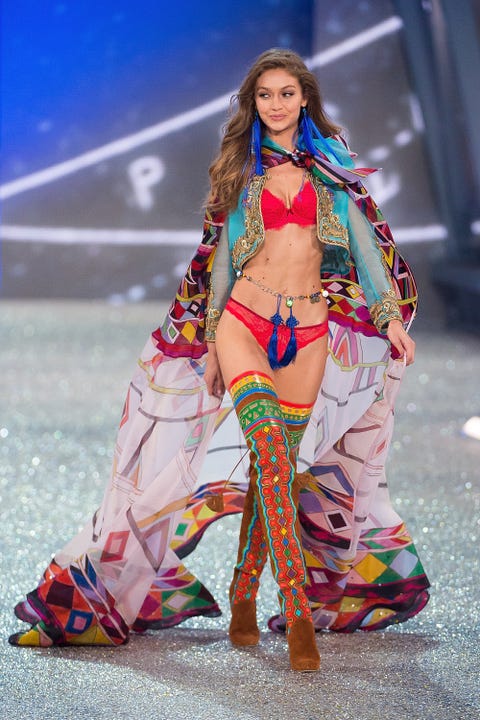 Gigi Hadid
OMG, this is so extra as a first (hard to change out of) or second (still hard to change out of for the the after-party) look.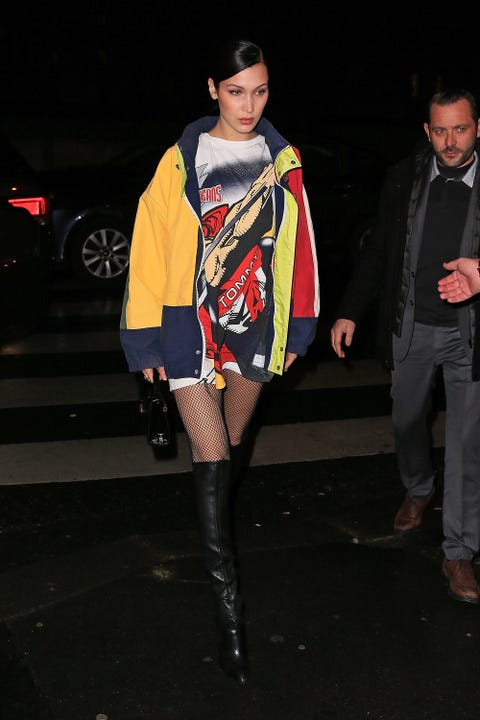 Bella Hadid
Not so bad—until you think about the natural foot-swelling that goes on at the end of the night that makes you almost pull your leg out of its socket with all the tugging.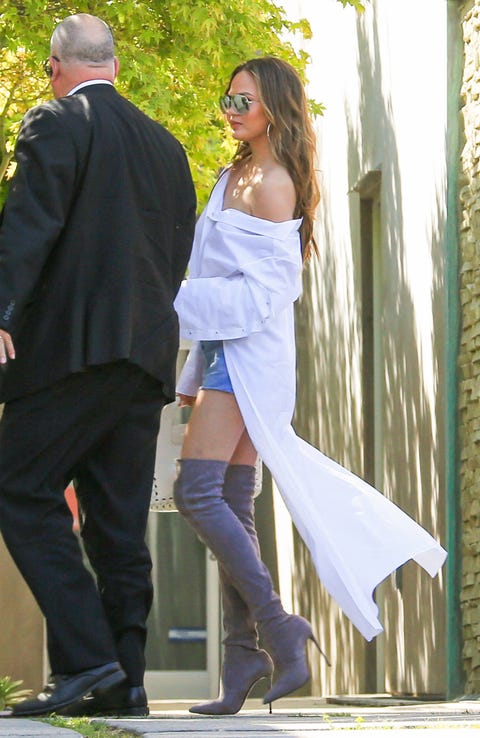 Chrissy Teigen
It's okay—she's got John.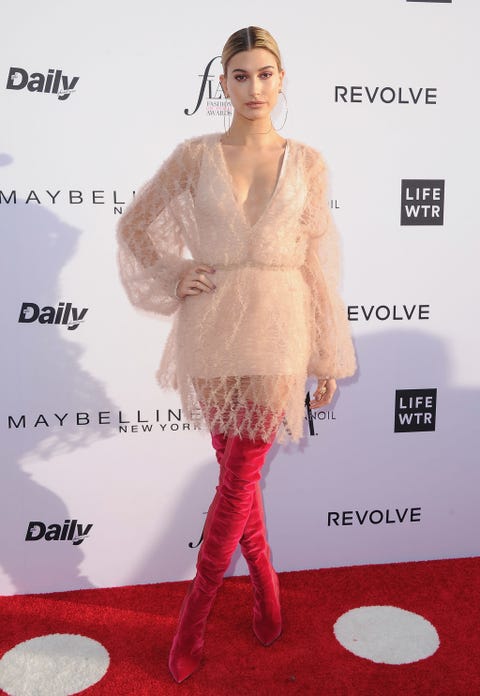 Hailey Baldwin
Great call going for red.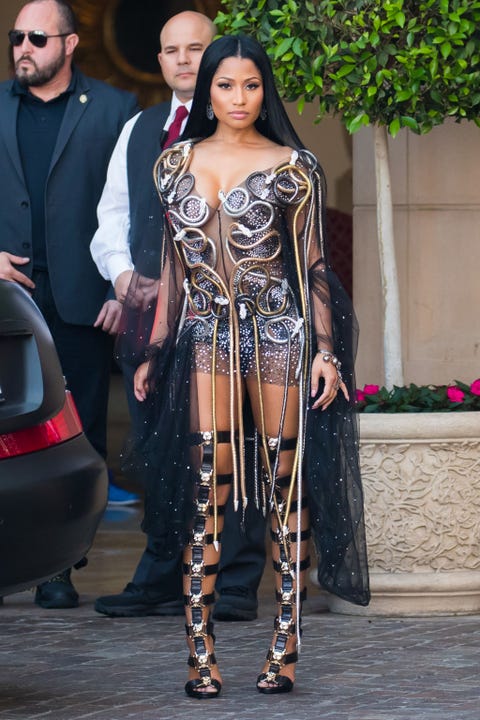 Nicki Minaj
We'd expect nothing less.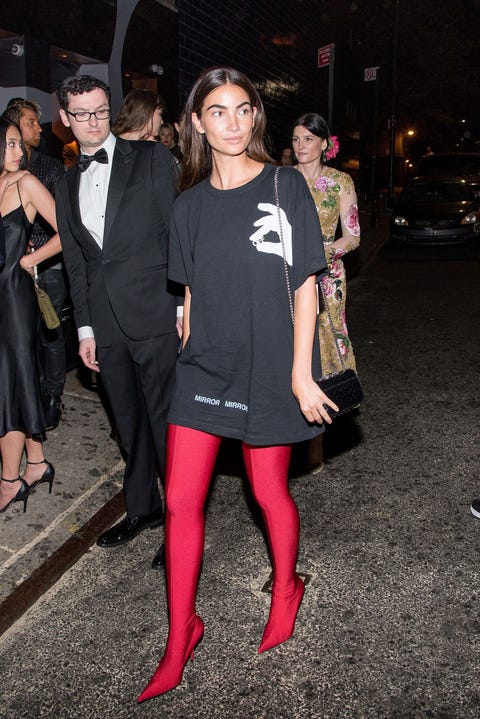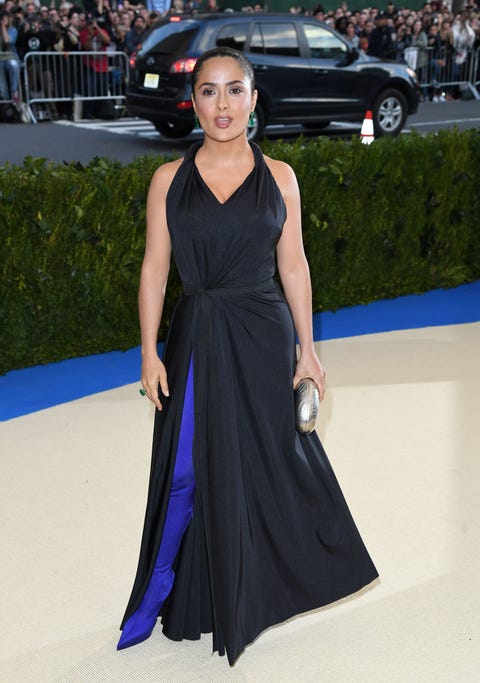 Salma Hayek
The biggest night in fashion calls for the hardest shoes.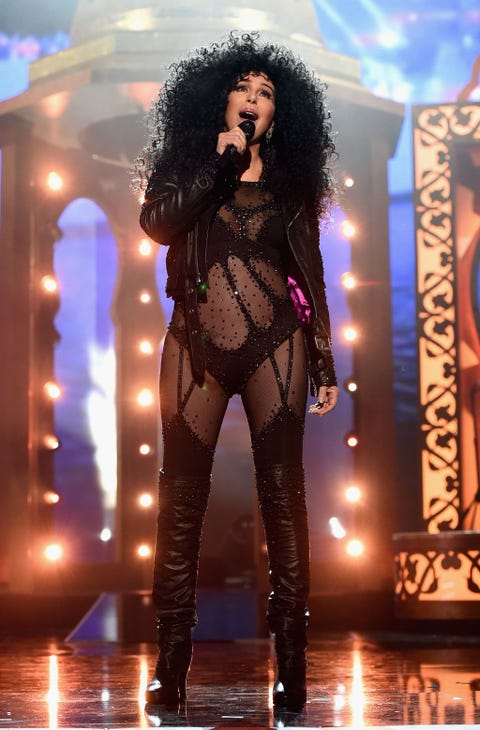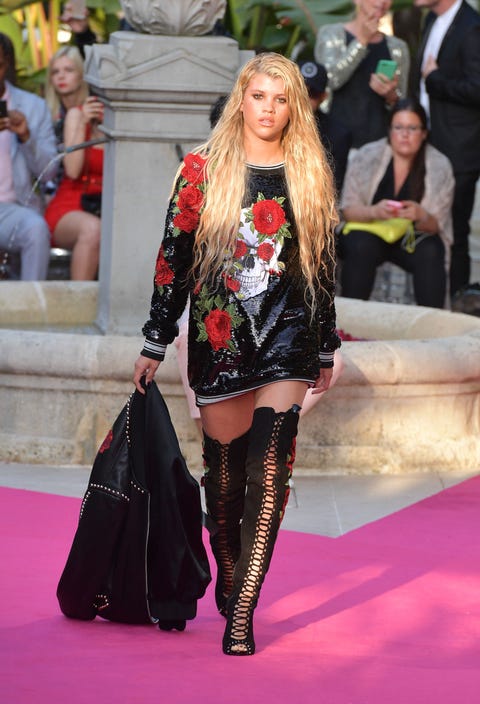 Sofia Richie
Bold move for a runway show.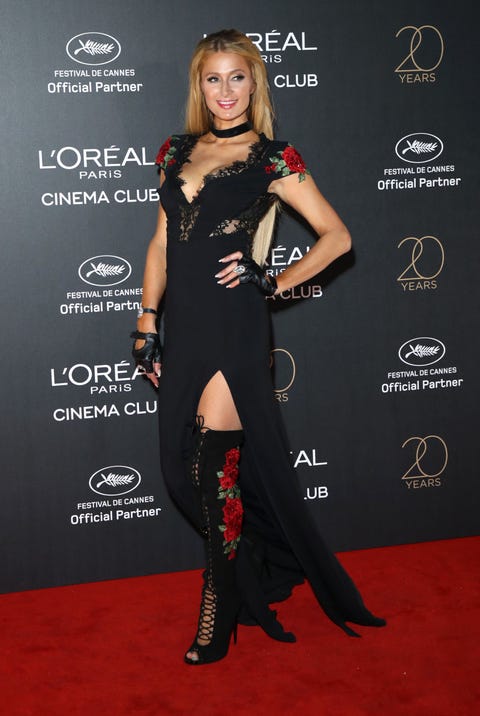 Paris Hilton
Thank goodness these weren't in when Kim Kardashian was the one who'd have to do them up.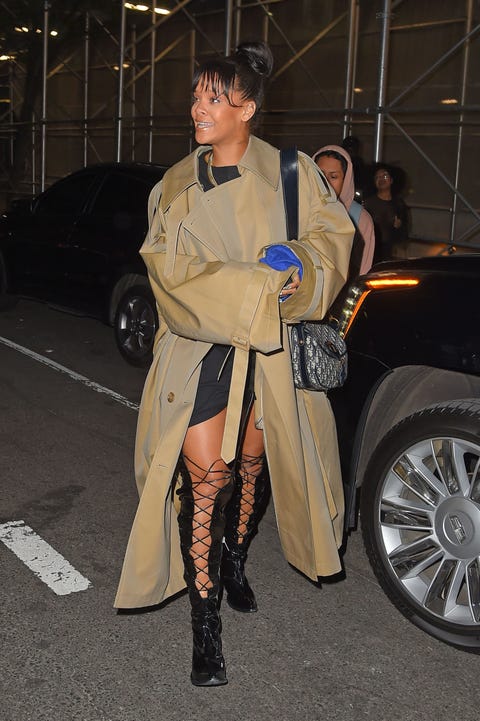 Rihanna
Just another day at the office.
This content is created and maintained by a third party, and imported onto this page to help users provide their email addresses. You may be able to find more information about this and similar content at piano.io