I Went Through Thousands of Shopbop Pieces From Its Spring Sale—These Are the 30 Must-Buys
My cart is so full.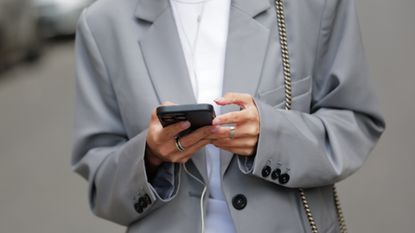 (Image credit: Getty Images)
If there's one thing I love, it's a good sale. You likely won't ever catch me buying new arrivals at full price. Instead, I tend to wait around the mid-season mark to scope out any sales so I can refresh my closet. As luck would have it, we're nearly halfway through spring and I've found a sale to do some major damage on my credit card.
Shopbop's Spring Event Sale is here, which means so is my new spring and summer wardrobe. Here's the deal: From April 17 through April 20, you can use code STYLE to save 15% off $200+, 20% off $500+, and 25% off $800+. Which means that you only have three days to fill up your carts or purchase those items you've had hearted for months.
As much as I love Shopbop, if you've ever scrolled through the site, you know it can be overwhelming. There are literally thousands of top-notch fashion finds to peruse through. But don't stress—I flipped through countless pages to bring you this curated list of the best spring and summer pieces on the site. Keep scrolling to shop our must-have from the sale, but remember: The more you buy, the more you save.
On Sale Tops
On Sale Bottoms
On Sale Dresses
On Sale Shoes