10 First-Date Outfits to Win His Heart This Fall
Make a stylish first impression on your first date, starting from head-to-toe.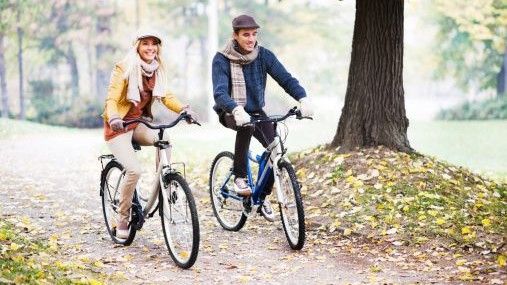 (Image credit: Marie Claire)
Despite the quickly dropping temperatures, your love life has no choice but to continue on through the fast-approaching chilly season. For your struggles to stay warm and look first-date-ready, we bring you 10 outfits you need to try this fall to make a stylish first impression that starts from head-to-toe.
#1: The modern take on a flirty, classic style.
#2: A simple sweater and jean combo made not-so-simple with thigh high boots — the perfect finishing touch for any first-date locale.
#3: A cozy ensemble with a leather-legged edge. This sweet look will satisfy your date's eye candy cravings.
#4: It's "sexy," "girly," and "tough" all bundled up in one sweet package: you. Say "hello" as you step into his car, feet first, in your own strappy heels.
#5: Pro-tip: Include an attention-grabbing pop of color that'll make an unforgettable first impression.
#6: It's a prep school graduation that's totally chic and both season- and date-appropriate.
#7: Minimalism done the right (and sexy!) way.
#8: A pretty ensemble for everything from the coffee shop to the romantic dinner.
#9: An eclectic, multi-printed get-up that flaunts a timeless, '60s inspired skirt.
#10: A look that screams "feminine" and will make your date the first of many.
Which of these will you be wearing on your next first date? Tell us in the comments, below.