Throw a Dinner Party Like a Pro
Learn how to throw a summer dinner party like a pro, with expert tips from celebrity event planner Mindy Weiss.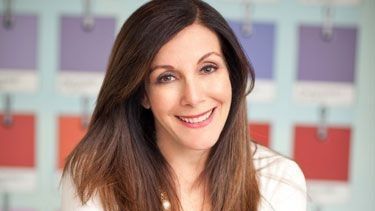 (Image credit: Jay Lawrence Goldman)
Whether you're throwing an afternoon BBQ or planning an elaborate multi-course meal, providing your guests the right atmosphere can make or break your next dinner party. Expert event planner, Mindy Weiss, gave us her 10 must-know tips for any summer party.
Even if you are expecting warm, wonderful weather, ALWAYS have a rain plan! And, if you plan for your party to go on into the night, you may also need heaters.
Always greet your guests with the offering of a drink, preferably something crisp and cool. My current favorite is Birthday Cake Wines, they have great flavors!
It's wonderful to provide a parasol, shade, or even a fan when having an outdoor summer party. At the end of the day you want your guests to remember how amazing the day was and not how they were hot.
If you're planning a sit down dinner, set your table the evening before.
Remember to place your flowers out last, so that the sun does not drain them of their natural beauty.
Your music choice should not be over-powering: soft enough so your guests can hear their conversation and enjoying to all.
You should open your door to welcome your guests looking like you didn't lift a finger all day. If you time things right then you should be able to offer your guests a cocktail and conversation as you invite them in.
If you don't have a table large enough for everyone to sit at, then make sure you do have enough seating for your guests. Depending on your menu, most guests do not like to eat dinner standing up.
Don't forget to place flowers or a fragrant candle in the guest bathroom as well as hand towels. Details will be noticed and remembered.
Consider your guests when planning your dinner menu. A guest who is vegan has very specific food constraints, as well as anyone with food allergies. Design a menu that will be pleasing to all.
Mindy Weiss is one of the most sought after event planners and lifestyle experts in the United States. Visit: MindyWeiss.com