Global Exercise and Diet Secrets
From Argentina to Israel and beyond, Marie Claire readers share their top body-tuning secrets.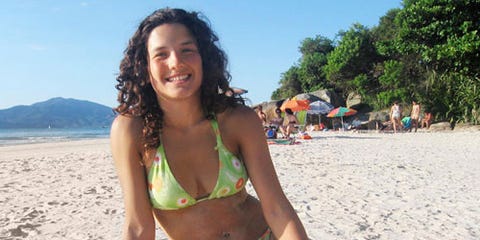 From Argentina to Israel and beyond, Marie Claire readers share their top body-tuning secrets.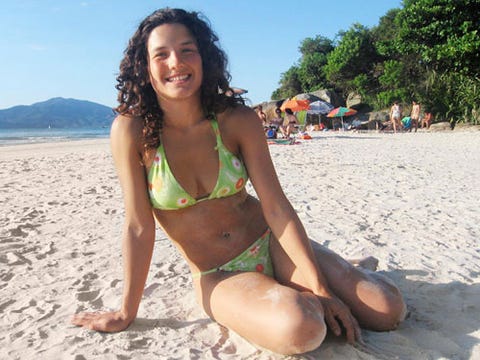 Global Fitness: Argentina
MERCEDES POLITI, 26
Stock analyst in Buenos Aires
Breakfast: Cereal, fruit, coffee, orange juice.
Lunch: Two cups of soup first — "Always! It prevents overeating" — then sliced chicken or tuna salad.
Dinner: Two cups of soup, grilled steak with green salad.
Snack: None on weekdays, but on weekends, alfajores — thick dulce de leche cookies. They're practically the national obsession.

Get 15 New Healthy Ways to Snack

Workout Manual Alternating days of capoeira, tangolates (pilates with tango music), and soccer.
Recent Indulgence At an asado, aka Argentinean barbecue: a cheese table with olives, bread, and wine, followed by roasted vegetables, sausage sandwiches, salad, and a very thick steak. For dessert? A vigilante — cheese topped with sweet-potato jam.
Health Mantra Be extra good on weekdays; indulge on weekends. "I really enjoy hearty meals!"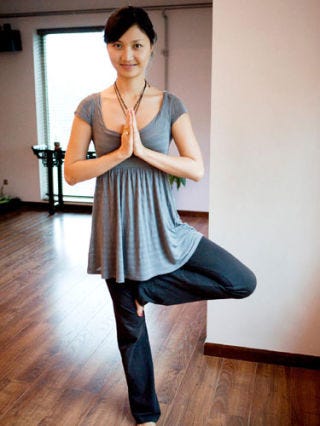 Global Fitness: China
LILI XU, 30
Student and aspiring yoga instructor in Beijing
Breakfast: Honey-lemon tea, cornflakes with soy milk and black sesame seeds (said to amp up hair's shine), fruit.
Lunch: Green salad, vegetable-tofu soup.
Dinner: Rice with beans (black, red, kidney, mung). "Sometimes I'll have fish with vegetable stew" — but no meat, ever.
Snack: Fruit, nuts, carrot cake, or goji bars "from my friend's vegan bakery."
Workout Manual Kundalini yoga before breakfast and before bed; afternoon hatha at Yoga Yard, a 30-minute walk from home. "Studios are popping up, but most people who work out in China are still of the older generation."


45 Best Body Secrets

Recent Indulgence At a dinner in Shanghai: tofu-skin soup, fried rice, broccoli with shrimp, black fungus mushroom with wasabi sauce, steamed fish, and meat dishes (for her friends). Plus, watermelon, grapes, and chocolate. "It's customary to order a variety and more than you can eat."
Health Mantra "Buying organic is expensive, and eating vegetarian is tough in China [even most vegetable dishes are cooked with meat], but it's worth it."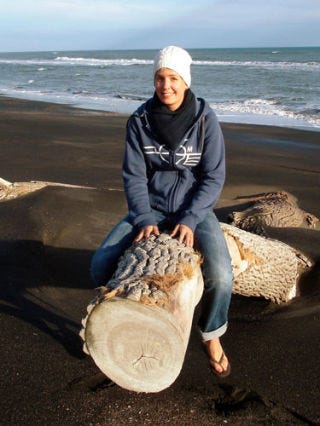 Global Fitness: Germany
PHOEBE ENGEL, 34
Product brand manager in Munich
Breakfast: Brezel (baked pretzel) with butter.
Lunch: Vegetables with mozzarella and balsamic vinegar ("sometimes with tuna").
Dinner: Grilled chicken with vegetables.
Snack: One or two small chocolate-chunk cookies.
Workout Manual Alternating days of jogging, cycling, and swimming. Plus, golf in summer ("this requires lots of walking, but I don't mind; some courses outside Munich have views of the Alps") and skiing in winter.
Recent Indulgence Room
service the night before a flight: cheeseburger and fries. "I love fries! At least I had a salad with goat cheese as a starter."

20 Easy Fat-Burning Moves

Health Mantra When you go to a traditional Bavarian restaurant, by all means, indulge: rouladen (slices of beef wrapped around fillings like bacon and onions) with lots of sauce, schnitzel, sausages, potatoes, schweinebraten with dumplings, baked duck . . . "I don't visit such a restaurant to eat salad! But I also don't go more than once every couple of weeks."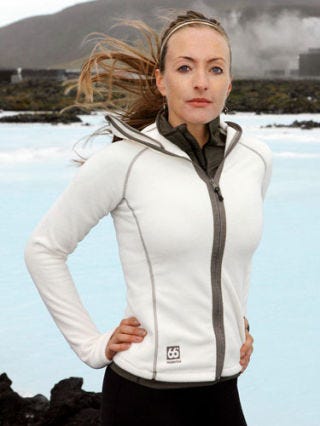 Global Fitness: Iceland
HELGA VIOARSDÓTTIR, 31
Marketing director in Reykjavik
Breakfast: Toast with smoked salmon and crème fraîche, juice.
Lunch: Dark bread with cheese and meat.
Dinner: Grilled salmon with lemon, garlic, and salt ("We eat a lot of fish in Iceland!"), eggs, oranges, potatoes.
Snack: Melon, peanuts, dried fruit.
Workout Manual Running club three days a week; hiking on Tuesdays.
Recent Indulgence At a friend's birthday party: pasta with cream and bacon; carrot cake for dessert. "I don't consider pasta healthy food, but it was good, and I don't regret it."
Health Mantra Run in the middle of an Icelandic winter? Of course. "If it's snowing and slippery, we wear neck gaiters over the mouth and nose and put nails in the soles of our shoes."

Find Out Your Workout IQ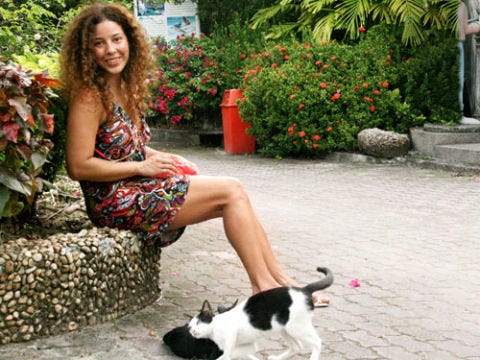 Global Fitness: Turkey
MUGE SENTURK, 37
Business development director in Istanbul
Breakfast: Toasted sandwich with cheese, coffee.
Lunch: Eggplant with minced meat.
Dinner: Steak fillet with Würze seasoning sauce, ginger, and garlic; boiled green beans with ginger and garlic; green salad; a glass of red wine. Two hours post-dinner: cherries.
Snack: Chocolate bar.
Workout Manual Alternating sessions of Wii yoga, tennis, and the 30-Day Challenge four days a week. "My fiancé and I work long hours, so this gives us a 24-hour workout opportunity."
Get a Better Body in 2 WeeksRecent Indulgence
At a restaurant: vodka with lime and passion fruit; scallops wrapped in cured beef; beef cheeks with noodles, goat-milk yogurt sauce, and gremolata (chopped herb condiment); Turkish coffee ice cream and bitter-almond liqueur.
Health Mantra Eat your age. "I started gaining weight at 30, so I now eat fewer kebabs and pastries and more vegetables."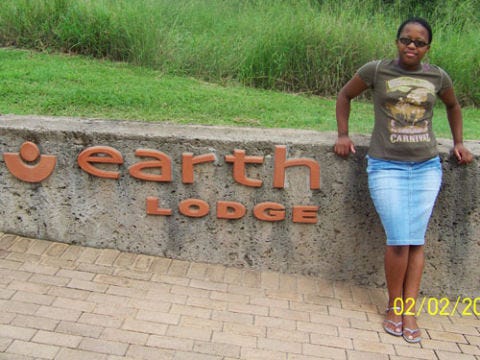 Global Fitness: South Africa
PRAYER SAEBELO, 26
Travel consultant in Johannesburg
Breakfast: Cooked oats with whole milk.
Snack: Golden Delicious apples with Coke.
Lunch: Pap (cornmeal pudding) with chicken, beets, and coleslaw. "But once a week I might have a pizza [four small slices] or a McDonald's hamburger and fries."
Snack: Chips with a Coke.
Dinner: "I'm usually not hungry because I eat fruit throughout the day and lunch is late."
Workout Manual Half-hour walk to work during the week. Treadmill, stationary bike, and weights on weekends.
Recent Indulgence At a nice hotel: rice and peas, roasted vegetables, beef stew, and gherkins. Plus, a Malva custard, a small caramel tart, and a bowl of mixed fruit.
Health Mantra Don't give up if you fall off the fitness wagon. "It's a journey."

Scary Plastic Surgery Disasters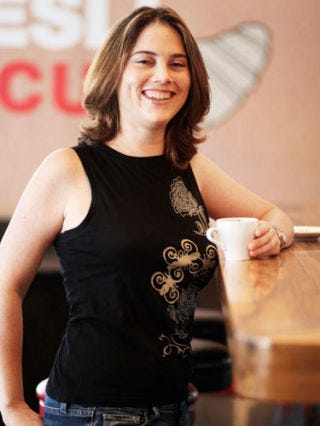 Global Fitness: Israel
SHELLY LOWENSTEIN, 35
Public relations executive in Tel Aviv
Breakfast: Low-fat yogurt with oatmeal, flaxseed, and molasses.
Lunch: Grilled chicken breast (with spices but no sauce), steamed green beans.
Dinner: Salad with tuna, boiled egg, olive oil, spices.
Snack: Granola bar or fruit.
Workout Manual Alternating weekdays running on a treadmill ("to a remix of '80s music, Hebrew songs, grunge, and house") and weight training with a personal trainer.
Recent Indulgence From a friend's bakeshop: chocolate soufflé. "On weekends I eat dessert."
Health Mantra No fried foods or cheese.

Get Strong, Sexy Abs - The Easy Way!
This content is created and maintained by a third party, and imported onto this page to help users provide their email addresses. You may be able to find more information about this and similar content at piano.io