Is Your Sushi Making You Fat?
How virtuous is your sushi?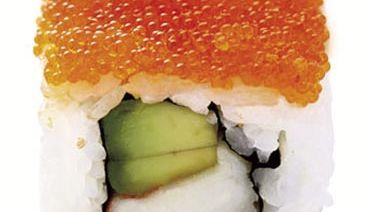 (Image credit: Food Collection)
Sushi rolls are better than burgers, but they're not calorie-free (especially if you eat two ... and ice cream afterward, because you've "been so good."

See for yourself:
Not all sushi is as skinny as the California roll, 266 calories, 8.5 grams of fat.
SHRIMP TEMPURA ROLL, 544 calories, 13 grams of fat
EEL AND AVOCADO ROLL, 372 calories, 17.5 grams of fat
SPICY TUNA ROLL, 290 calories, 11 grams of fat
SOFT-SHELL CRAB ROLL, 317 calories, 12 grams of fat