My First Date Audition Checklist
A first date is an audition. You should be prepared for success or brutal failure that eats away at your self-esteem.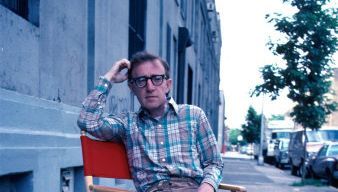 (Image credit: Archives)
A first date is an audition. You should be prepared for success or brutal failure that eats away at your self-esteem. (opens in new tab) Sadly, this world of dating leads some of us to quit, or get frustrated. (opens in new tab) Some of us (masochists), though, keep trucking through, hoping to land that big role in someone's life.
As first daters, we also sit on the other side of the audition, in the director's chair picking out things we like (opens in new tab) and don't like, weighing the options, and deciding if

the person deserves a second audition (date). (opens in new tab)..and you might even cut a date short before it's over, like those awkward bad American Idol auditions (opens in new tab).
Here are the questions I ask myself during a first date:
How Tough Was It To Get Together?
If she gives me the run around, is too busy, or is flakey, I get annoyed quickly. Finding time to spend together can be difficult up to a point, but if it takes a while to get together, I'm already going into that date with mixed feelings.
How Does She Look?
All that time you take getting ready is worth it. It's cute if someone made an effort to look nice, (opens in new tab) and us guys notice when you look great. And smile, smile, smile!
What Does She Talk About?
This is the part of the first date that feels like a job interview. I expect someone to be intelligent, engaging and funny (opens in new tab). It's also nice if she tells me something I didn't know. Hopefully she's expanding my horizons in some way. I like hearing about family and friends too. It indicates that she has strong relationships in her life. Bottom line: laughter is key.

Also, a little flirting never hurt. (opens in new tab)
Do I Feel Giddy?
There are intangible feelings on a good first date: the indescribable feeling of giddiness, the butterflies, the fun nervousness, and the overall feeling of something new developing make up that positive vibe.
Do I Feel Lucky?
There are a few times I'm out with someone that is so amazing thatI feel lucky to be in her presence, (opens in new tab) and I love that everyone else around us wishes they were as lucky as me. Some day, hopefully I'll meet someone that makes me feel lucky every day beyond the first date.
How Did We Leave It?
Aside from the first hello, the goodbye is the most awkward part of the evening. Do you kiss goodbye or hug? Do you send a text after the date saying you had a great time? Did you walk away without kissing when it seemed like they wanted to kiss? While I'm terrible at reading the signals at the end of a date, (opens in new tab) I think the answers to how well the date went, whether we will see each other again, and whether we should kiss, are told in her body language, demeanor, and words during the "goodbye".
Am I Thinking About Her Now That She's Not Around?
If she's left an impression on me, I'll think about her-whether I just saw her on an elevator, or she smiled at me on the street, or-of course-if we went on a date. This is a major indicator of whether a second date is in order. (opens in new tab)The beauty of someone I actually know making an impression on me (opens in new tab) is that I can ask her out again. If the date was really good, I'll relive the fun moments in my mind and I'll be anxious to see her again.
What was bad, And What Was Good?
Yes, I admit I anxiously go over mistakes:
"I can't believe I said that dumb thing."
"I wonder if she thought that sound my chair made was a fart."
And then there are the things I over-analyze to figure out if she liked me, wants to see me again, or was flirting with me:
"What did it mean when she touched my arm."
"Was she really laughing at my jokes, or was she faking it?"
"Why didn't she say she wanted to see me again at the end?"
How Did The Post-date Communication Go?
After the date, little games are fun as we both get into the next steps (opens in new tab). I proofread texts and emails intensely, and I pay close attention to time between calls. But this is also where things might die: games go on too long, someone freaks out, someone falls off the face of the earth. (opens in new tab) The second date is sometimes just as hard to get as the first!
What questions do women ask themselves before during and after a first date? Were you aware of most of the things going through a guy's head, or did some of these surprise you? Do you cut many first dates short like a bad American Idol audition?
Follow my Twitter:
twitter.com/richravens (opens in new tab)