Good Vibrations: The History of the Sex Toy
The storied history of those toys in your nightstand drawer.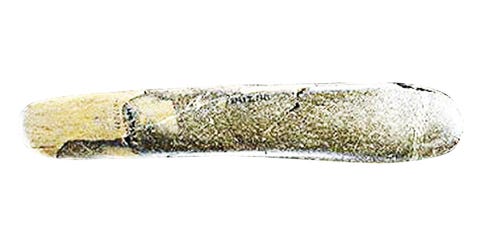 The storied history of those toys in your nightstand drawer.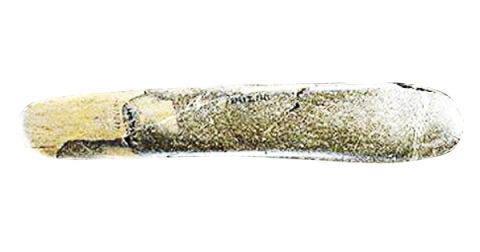 28,000 B.C.
Paleolithic-era couples keep things exciting with 8-inch siltstone dildos, polished for her pleasure.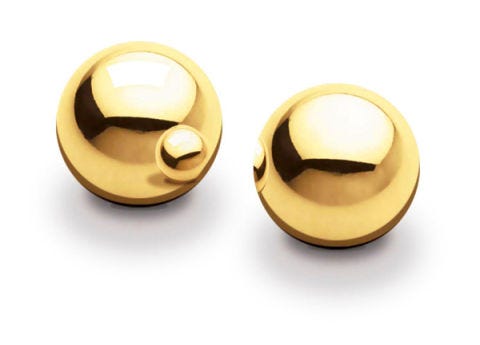 A.D. 500
Japanese women grab life by the ben-wa balls for sexual satisfaction, on their own or with a partner.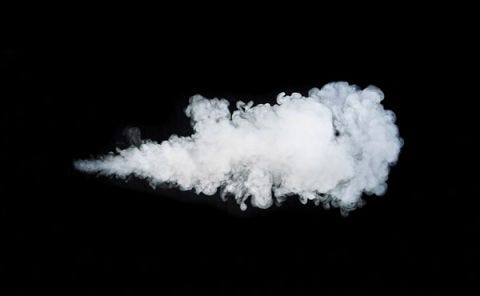 1869
Doctors order orgasms to treat female "hysteria." George Taylor, M.D., invents the steam-powered vibrator to relieve women's symptoms.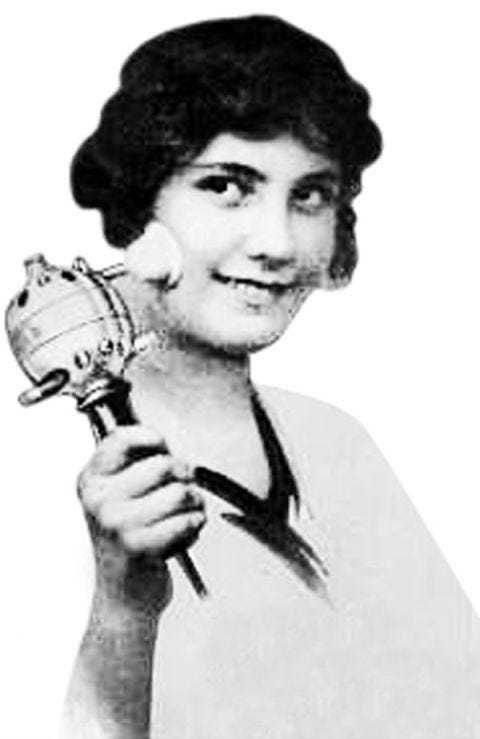 "Courtesy of Hamilton Beach"
1902
Blender manufacturer Hamilton Beach makes an electric vibrator, predating the electric iron and vacuum cleaner.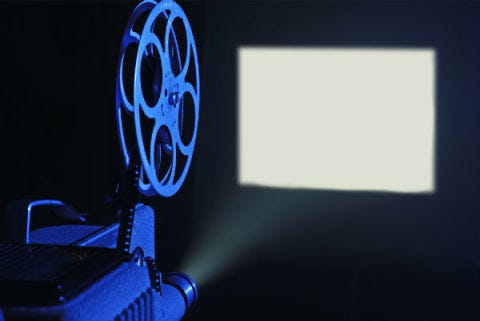 1920s
Vibrators play naughty bit parts in early stag films. (They're silent movies, so the buzz isn't audible.)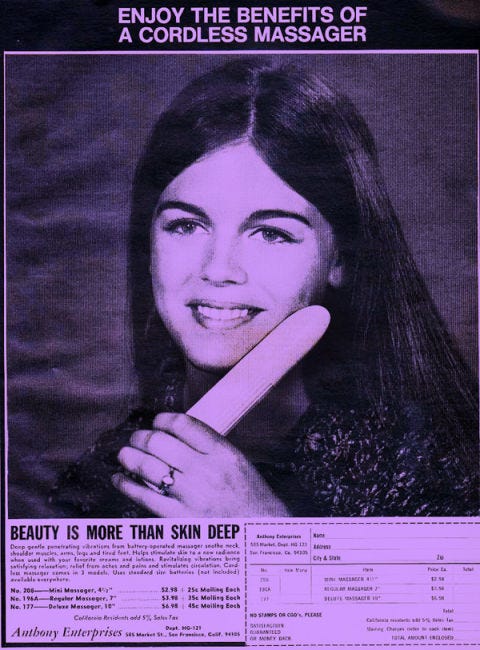 "Courtesy of Anthony Enterprises"
1966
J.H. Tavel files a patent application for the first cordless vibrator.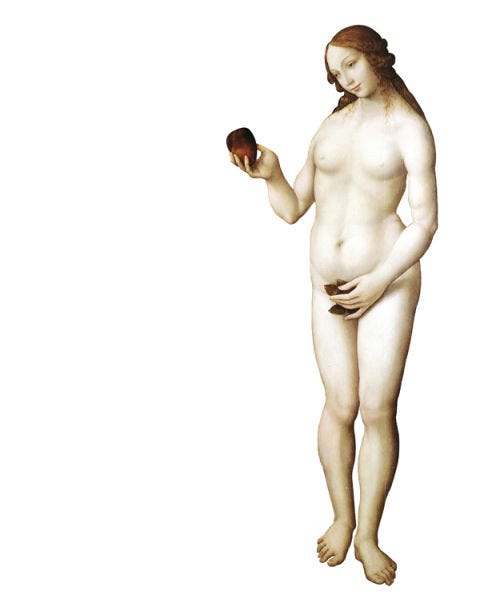 1974
Women's right activist Dell Williams founds Eve's Garden in New York City, billed as the first women-run sex-toy business.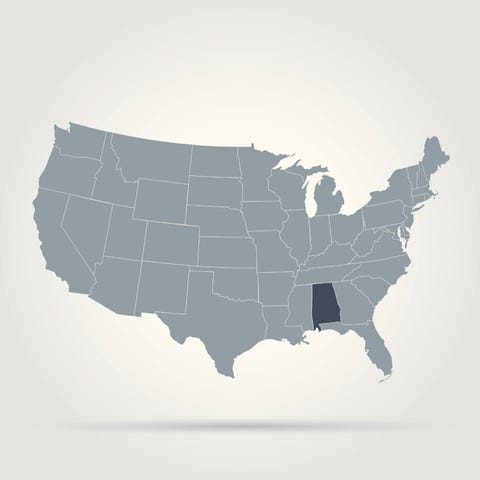 1998
Alabama's Anti-Obscenity Enforcement Act makes it the only state to continue criminalizing the sale of sex toys.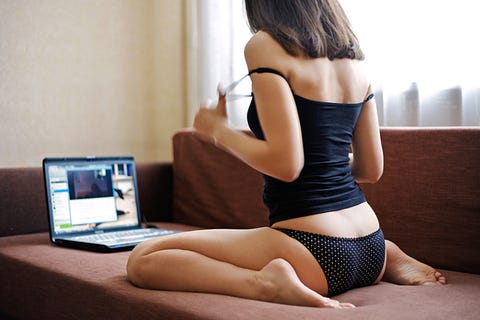 2004
Couples can have sex remotely with teledildonics, technology that combines sex toys and software.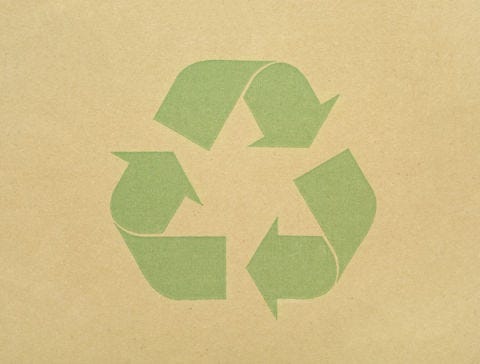 2007
Recyclable dildos, solar-powered vibrators, and organic lube make the green movement sexier than ever.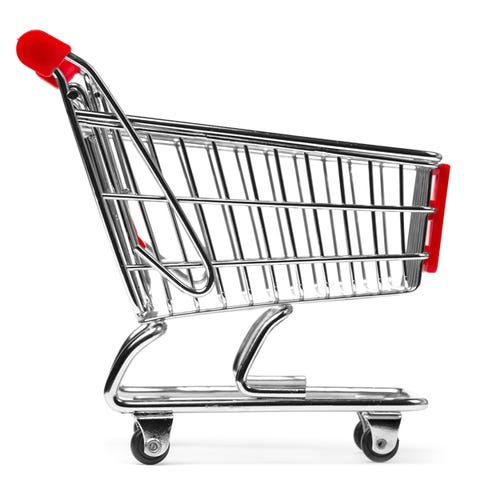 2011
Sex toys go mainstream when Walmart, Target, and drugstore chains stock vibrators.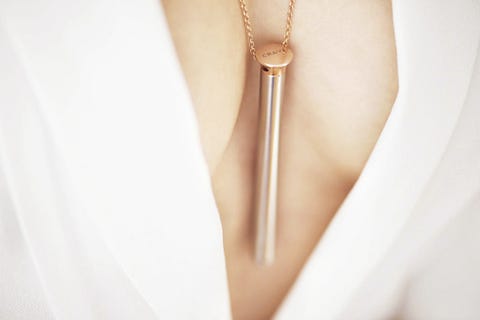 2014
Fashionistas buzz about the Vesper, a sleek silver- or gold-plated necklace that doubles as a vibrator.
This content is created and maintained by a third party, and imported onto this page to help users provide their email addresses. You may be able to find more information about this and similar content at piano.io