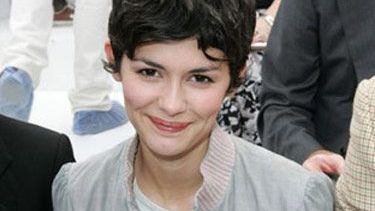 (Image credit: Tony Barson)
Reason #4 that Paris is the Sexiest City in the World: The women? Ooh la la.
I have a thing for girls. Most girls I know are smart, funny and oh-so-pretty, and I have developed an embarrassing number of girl crushes. It's become a joke among my friends. I have them on friends' girlfriends, singers, actresses, most of the waitresses at Cafe Gitane. Sometimes I even develop fleeting crushes on girls on the street who wear beautiful things.
But most of all, I love French women. These days, it can be hard to find a female role model who is both sexy and powerful. But these French women have it down. Charlotte Gainsbourg, Audrey Tautou and Marion Cotillard are funny, brilliant and stunning. Julie Delpy directed, wrote, edited, co-produced, scored and starred in 2 Days in Paris and she wasn't afraid to reveal her quirky, neurotic, glasses-wearing side. One reviewer even compared her to a modern-day Annie Hall. Oh, I lurve her and everything she does.
Dear readers, who needs French men when you have Parisian women?
ARE FRENCH WOMEN REALLY SEXIER THAN AMERICAN WOMEN?
Check out the debate here - THE FRENCH KISS OFF
Celebrity news, beauty, fashion advice, and fascinating features, delivered straight to your inbox!