16 Apps Every Woman Should Download Before Her Next Trip
Travel resolution for 2018: no more searching for "best restaurants" at 2 a.m.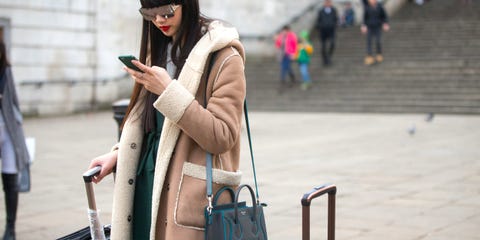 Hello, and welcome to 2018: the year you promised yourself you would travel more. Whether you're a seasoned nomad or haven't used your vacation days in five years (please don't do that), apps are still very much alive and well to make your life 10x easier—especially when it comes to exploring new destinations. From tracking flights to finding local restaurants to capturing chic photo opps, these are the 16 essential (and mostly free!) apps to download before your next trip.
This content is created and maintained by a third party, and imported onto this page to help users provide their email addresses. You may be able to find more information about this and similar content at piano.io